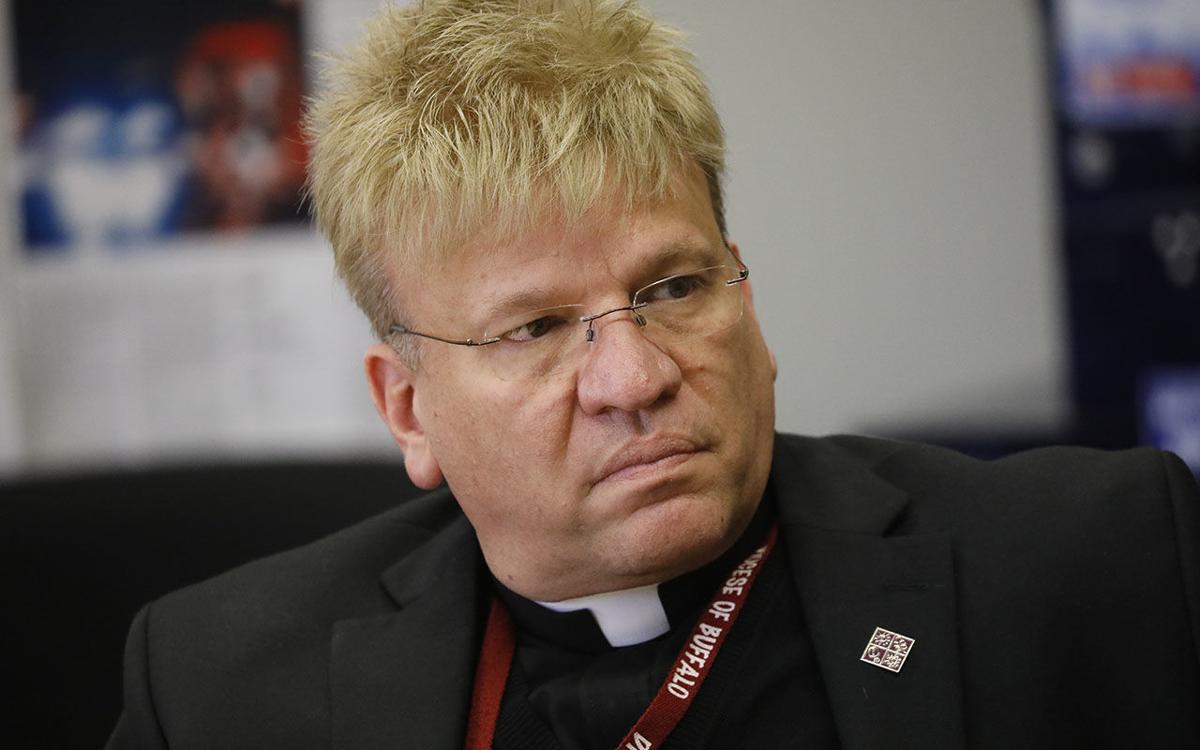 No criminal charges will be filed against a high-ranking priest who was placed on administrative leave by the Buffalo Diocese following an allegation of sexual misconduct, Erie County District Attorney John J. Flynn told The Buffalo News.
Flynn said a prosecutor and an investigator in his Special Victims Bureau interviewed the individual who made the allegation last week against the Rev. Peter J. Karalus, a top aide to Bishop Edward B. Scharfenberger.
The allegation did not amount to a crime, Flynn said.
"There was no allegation of physical contact of any kind between the priest and the alleged victim. The complaint involves something that the priest stated to the individual while the priest was hearing a confession," Flynn said.
Flynn said the remark allegedly made by the priest in 2011 "could be called a creepy remark, but it also could be seen as an innocent remark."
"We advised the individual that the incident could not be prosecuted because it falls outside the statute of limitations. Also, we told the individual that in our view, there is no crime to prosecute," he said.
"Based on what was told to us, the remark attributed to this priest does not rise to the level we would need for criminal prosecution, even to a low-level crime like harassment," Flynn added.
As vicar general and moderator of the curia for the diocese, Karalus holds one of the highest positions in the Buffalo Diocese. The News reported Saturday that Karalus was placed on administrative leave by Scharfenberger, the temporary administrator of the diocese, because an allegation of sexual misconduct was made against him and was under investigation by the diocese.
Karalus and his attorneys, Rodney O. Personius and Brian Melber, deny any misconduct by the priest, saying the individual making the complaint must have misunderstood something Karalus said during a confession.
Personius said he was gratified by the district attorney's statement but disagrees with him that the priest's remark could be construed as "creepy."
Flynn, Personius and the diocese have all declined to discuss what was said between the priest and the accuser. Personius said the complaint was made by a man who was 16 years old at the time of the confession.
The diocese said Thursday that Karalus is on leave from his administrative position and cannot perform religious services.
Meanwhile, all religious services are currently on hold in the Buffalo Diocese – and most churches throughout the United States – because of the Covid-19 health scare.
The Buffalo Diocese released a statement Thursday morning, saying it "welcomes" the determination made by the DA, but the diocese said Karalus will continue to be on leave while the diocesan investigation proceeds.