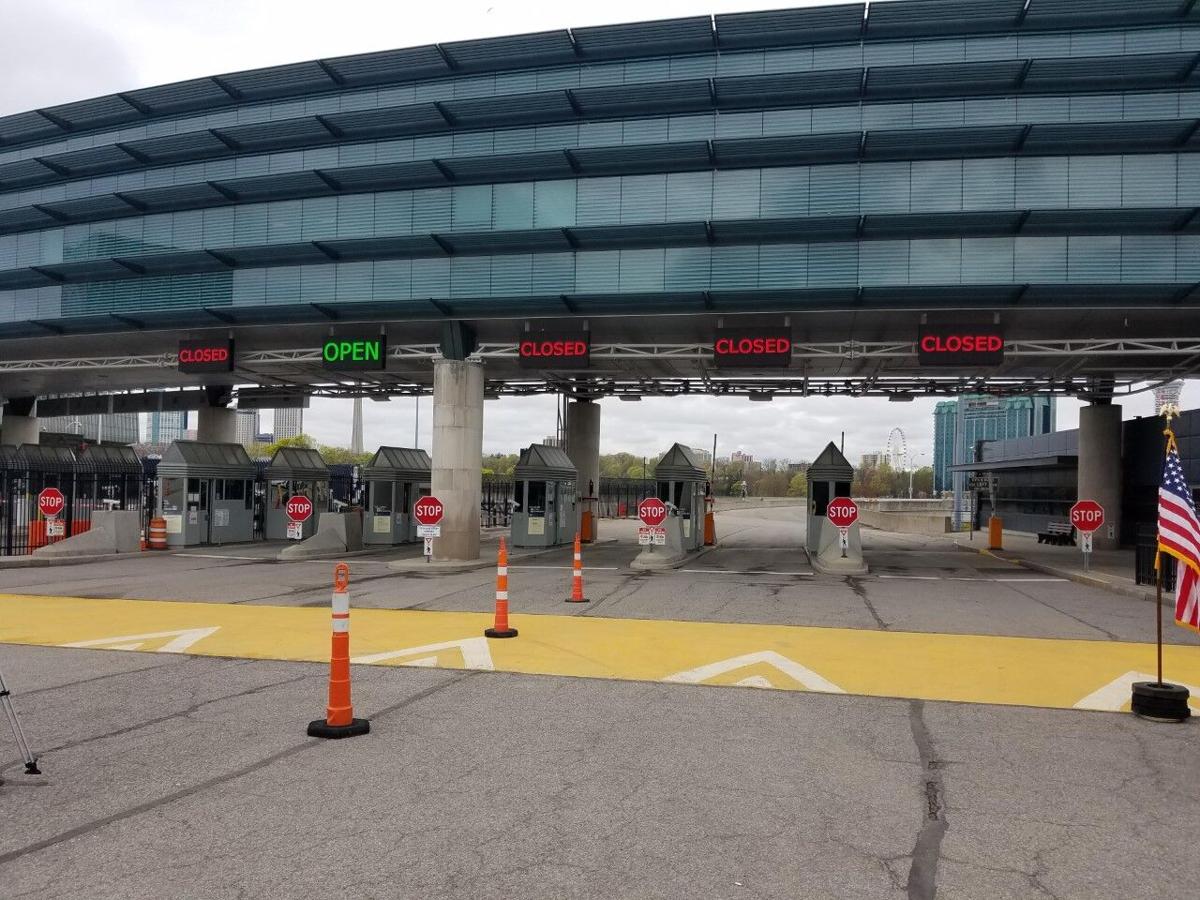 Shannon Harder of Attica sobbed Saturday as she talked about seeing her husband, the father of her three children, only three times since the Covid-19 pandemic began.
"Their rules are so much stricter than anywhere. We haven't seen him in six months and we really don't know when we will," Harder said of her husband, who lives in New Brunswick.
Meanwhile, a Canadian family that had flown from Baltimore to Buffalo trudged back to Niagara Falls, N.Y., after being denied readmission to their own country because they didn't have proof of a negative Covid test – even though they're fully vaccinated.
Just another day at the Rainbow Bridge, where Americans and Canadians gathered at the center of the bridge Saturday – by special permission – to protest the border's continued closure.
President Biden and Canadian Prime Minister Justin Trudeau were the targets of the protesters' ire.
"My American president should be opening up the U.S. land side," said Marcella Picone of Williamsville.
"I can't ask a foreign country what to do with their borders, but I can demand that my American president open up the land border," said Picone, whose fiance, with whom she has two children, lives in Hamilton, Ont.
"It makes no sense that Canadians can fly into the U.S. but someone can't get into their car and drive through the land border," she said.
"It's not about science anymore. It's about compliance," said Maxime Bernier, a Trudeau critic and leader of the new People's Party of Canada.
It's agitating for reopening of the border and organized the Canadian side of the protest, which drew about 100 Canadians and 20 Americans.
"It was important for us to show our support for you Americans. We want you to be able to come to Canada," Bernier said. "At the same time, we want to send a message to Mr. Trudeau in Ottawa that it's time to reopen our borders all across the country."
"Right now we all can fly to Europe but we can't cross that over there," said Deborah Williams of the Families Are Essential group, which organized the American side of Saturday's protest.
Williams said she knows a 17-year-old Fort Erie, Ont., resident who during the school year crossed the border every day to attend St. Francis High School in Athol Springs. He does grocery shopping after school because food is cheaper in the U.S., and takes it back to Canada.
Harder said in December, Canadian authorities changed their rules and she was no longer able to see her husband Neal, who is a Canadian citizen. He was barred from the U.S. after living here for 21 years because he was undocumented, Harder said.
Harder said she applied three times to the province of New Brunswick for permission to enter, but was denied. She stopped trying after that because no rules had changed. She got vaccinated because she thought it might help her cause, but it didn't.
Her children, who range in age from 11 to 14, are not vaccinated.
Because of Canadian quarantine rules, Picone crosses the border for a month or two at a time before returning to the U.S. She can work remotely, which makes that possible.
"Unfortunately, the American government does not deem family reunification as essential," Picone said.