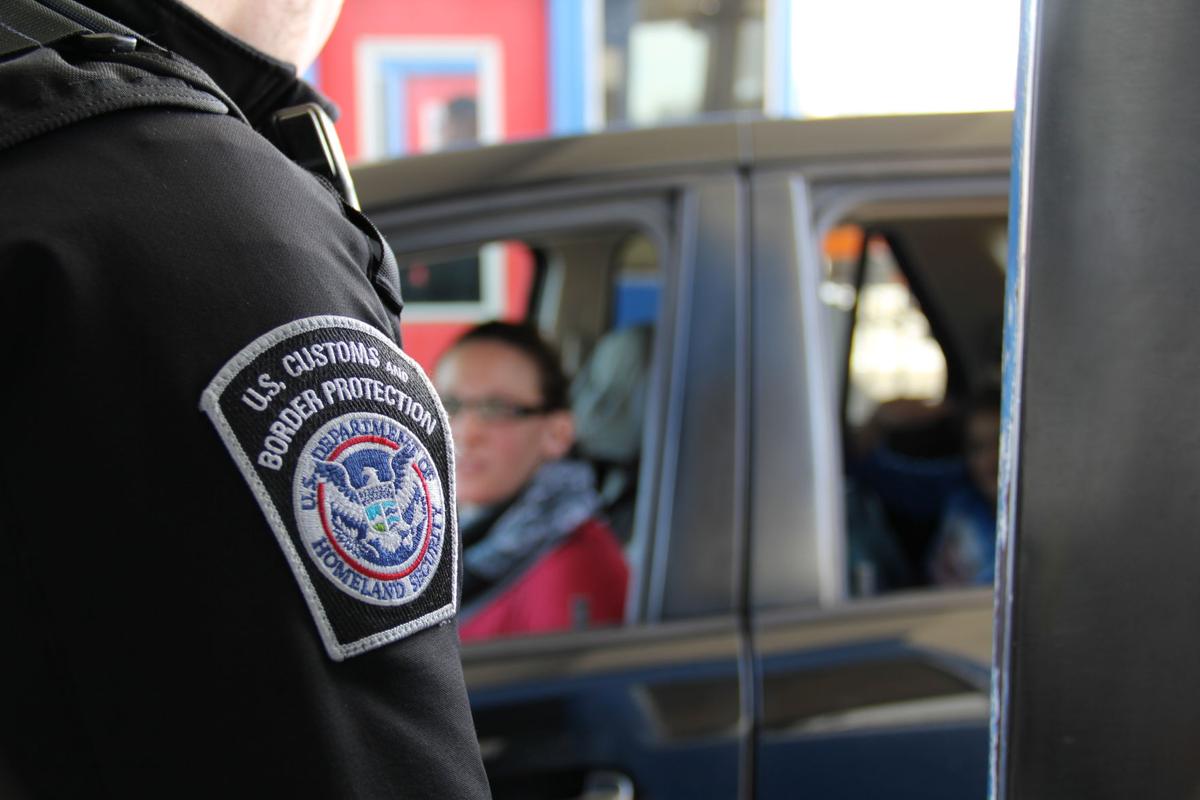 A local Customs officer, two Buffalo police officers and two Erie County sheriff's deputies who work at the Holding Center have tested positive for Covid-19, officials said Tuesday.
The Customs officer worked an eight-hour daytime training session at the Peace Bridge on March 16, followed by a four-hour late afternoon/early evening shift that day doing document control at the Rainbow Bridge in Niagara Falls. Those details come from an internal email sent to Customs and Border Protection employees in Buffalo, which was obtained by the Buffalo News.
The email does not say whether the officer worked in an inspection booth at the Rainbow Bridge – where the officer would be exposed to a more travelers – or if the officer was doing secondary inspections.
The officer was off on March 17 and 18 and then decided to self-quarantine after experiencing symptoms on March 19, said the email from Jennifer De La O, area port director for CBP.
"The employee advised they were not symptomatic during the last shifts worked," De La O wrote. "The employee is feeling better but is not yet cleared to return to work until cleared by their doctor (three days asymptomatic)."
Customs and Border Protection employees are at low risk of exposure from  the officer who fell ill, De La O added.
In addition, two Buffalo police officers who work out of the Ferry-Fillmore District (also known as C District) have confirmed positive tests, Buffalo police officials said Tuesday.
Two other C-District officers are exhibiting symptoms of Covid-19. Their tests are pending. Another officer is hospitalized and is being tested. All police offices have been closed to the public.
Meanwhile, a second deputy who works for the Sheriff's Jails Management Division has tested positive for Covid-19, sheriff's officials said.
"A review is underway to determine if staff and inmates came in close contact, as per the current CDC guidelines," sheriff's officials said in a statement.
No inmates have tested positive for the virus, officials said.
Several Customs officers nationwide had previously tested positive for the coronavirus. And earlier on Tuesday, Senate Minority Leader Charles E. Schumer and Rep. Brian Higgins wrote to Acting Homeland Security Secretary Chad Wolf, saying customs officers are at such high risk of exposure that they deserve hazard pay.
"These officers are essential to the security of the U.S. and have shown up to serve, even in the midst of a crisis," said Schumer, a New York Democrat. "They deserve better pay in these circumstances, especially because they come into such close contact with cross-border traffic on a daily basis."
Higgins, a Buffalo Democrat, agreed, saying: "They are among those on the front lines. Guidance dictates hazard pay for CBP officers and their response to the COVID-19 national emergency certainly warrants it."