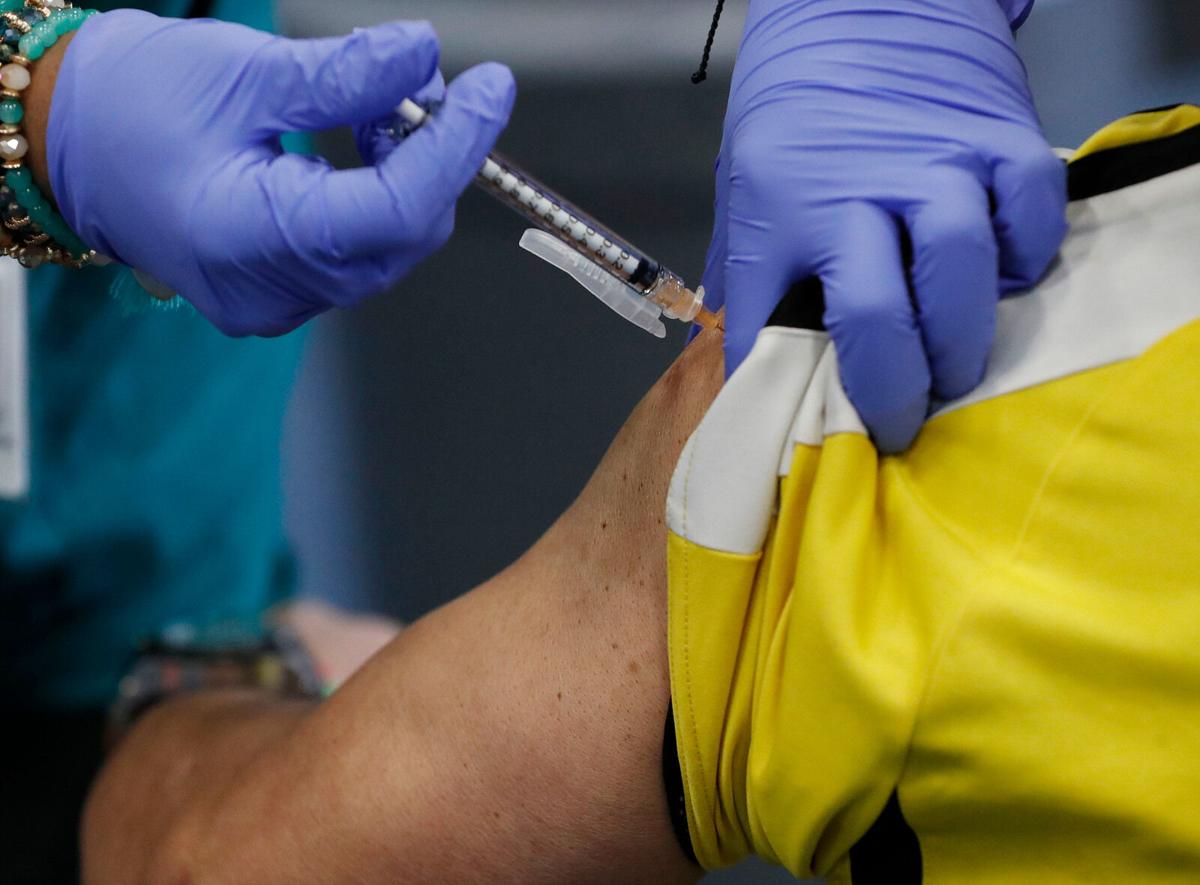 Western New York is back atop the state's Covid-19 infection statistics, Gov. Andrew M. Cuomo said Monday, pointing to community behavior as a driver of transmission rates.
As the state opens vaccination eligibility as of 8 a.m. Tuesday to everyone age 16 and up – and with one-third of New Yorkers vaccinated – Cuomo said some think the pandemic is ending.
The governor says they are wrong.
When will Covid-19 release this region, and this country, from its grip – and how bad will things get before it does? The answer to both questions, public health experts insist, is up to us.
"It's not over and there are still variants and you can still get sick," Cuomo told reporters in a conference call Monday.
The seven-day average positive rate for the five counties the state calls Western New York – Erie, Niagara, Chautauqua, Cattaraugus and Allegany – was 4.7% after reports were compiled among those receiving tests for the virus Sunday.
By comparison, the Finger Lakes region, which includes Orleans, Genesee and Wyoming counties, has a seven-day positivity average of 2.6%, and the Southern Tier, which is defined as the counties east of Allegany County, has the state's lowest positivity rate at 0.7%.
"I'm not a scientist, but to me it is undeniable that behavior of a community makes a difference," Cuomo said. " 'Covid fatigue, I'm tired, the weather's warm, there's a vaccine, the death numbers are down, hospitalizations are down, I think we're over it': The community that accepts that first will have a higher transmission rate."
Since the Covid-19 caseload began to rise in late October after a low-positivity summer, the Western New York positivity rate peaked at 8.8% on Jan. 5. The rate then sank as low as 1.6% on March 12, but has been rising ever since.
"People are now relaxing, and when people relax with Covid, it's a problem," Cuomo said.
At a time when vaccine availability is becoming more plentiful, so is bad news coming out of Erie County – and the greater region – regarding confirmed Covid-19 infections and hospitalizations.
The average daily caseload in the region is at its highest level in two months, and the number of Western New Yorkers hospitalized – 233 as of Saturday – is the highest since Feb. 22. The hospitalization number had fallen as low as 137 on March 20 before rising again.
Cuomo noted that when Western New York was at or near the top of the infection rate table in the past, there was a public education effort and the numbers improved.
Cuomo said that the vaccination statistics are encouraging. He said 10.5 million shots have been administered to New Yorkers; 6.64 million, or 33.3% of the state's population, have received at least one shot of vaccine, and more than 4.1 million, or 20.7%, have been fully vaccinated.
"Not enough," Cuomo said.
In Western New York as of 11 a.m. Monday, 440,249 shots have been given in the region, with 264,578 people fully vaccinated, according to the state Health Department.
That's 33.9% of the region's population who have received at least one shot, and 20.5% of residents in the five counties who have been completely vaccinated.
"Don't get cocky with Covid. Covid wins when you get cocky," the governor said.
The ad campaign comes as the number of Covid-19 cases surges across the state and Western New York.
The state will run online and television advertisements encouraging residents to get vaccinated, Cuomo announced Monday.
The "Roll Up Your Sleeve" campaign, which kicks off Wednesday, is meant especially for those who live in areas "where Covid was most devastating," the governor's office said.
Eligibility for the vaccine in New York extends Tuesday to all those age 16 and older.
To obtain a vaccination appointment at one of the state-run vaccination sites, visit the state's Am I Eligible website or call the state vaccine hotline at 1-833-697-4829. Appointments may also be made through local health departments, pharmacies and medical offices.