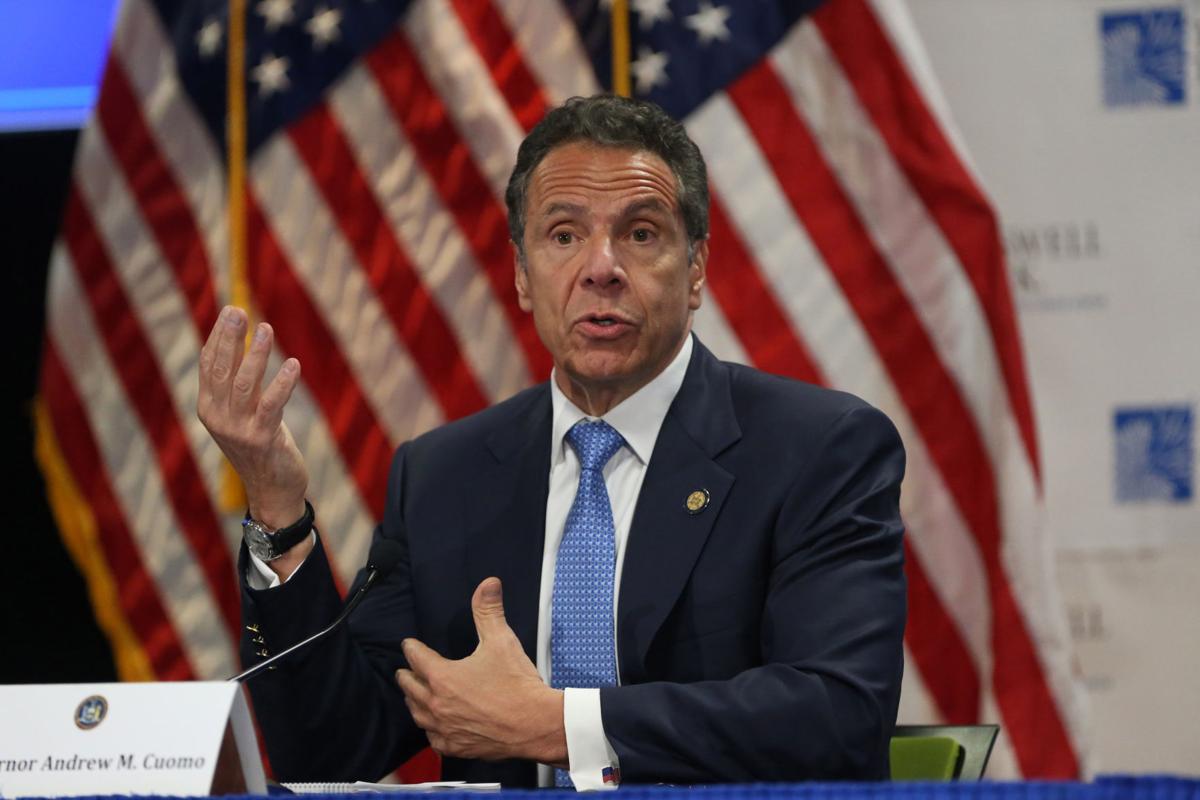 ALBANY – To reduce crowds of people hanging around bars drinking, the Cuomo administration is enacting a statewide order to ban restaurants and bars from selling alcohol to patrons unless they are also ordering something to eat.
Walk-up alcohol sales – going up to a bar just to order a beer – will not be allowed across the state as state health officials worry whether a recent surge of Covid-19 cases in other states might be a precursor to another virus wave in New York.
Gov. Andrew M. Cuomo said stronger penalties were being imposed on New York City establishments because of what he said have been "dangerous" violations of social distancing rules at bars and restaurants. Three social Covid-19 rules' violations can cost businesses in the five boroughs their liquor licenses.
Statewide, the food with booze order is effective immediately. Alcohol sales to walk-up bar patrons will be halted; they will have to be seated at a table and following current social distancing rules to be given alcoholic beverages by a server. To-go alcohol sales, which started during the pandemic, will remain in place.
"All service at bar tops must be only for seated patrons who are socially distanced by 6 feet," Cuomo said. Physical barriers between patrons, seated fewer than six feet apart, also meet the state's social distancing rules.
The state provided a web site – www.sla.ny.gov – for New Yorkers to complain about bars and restaurants that don't abide by the new restrictions.
Officials across the country have reported soaring alcohol sales during the Covid-19 pandemic.
New York has joined that trend. In a new monthly report on the state's fiscal condition, State Comptroller Thomas DiNapoli noted the dire condition of tax receipts that came into Albany during the first three months of the new fiscal year that started April 1.
Sales taxes, the comptroller report's said, were off 27.7% in April through June this year compared with 2019, while auto rental taxes dropped 45.9% and gas taxes plummeted 39%. But taxes on sales of alcohol rose 6% during the period.
In a second conference call with reporters Thursday, Cuomo, pointing to a new federal study, ramped up his attack on the Trump White House for failing to more quickly enact a travel ban to the United States from Europe to control the spread of the Covid-19 virus.
The study by the Centers for Disease Control and Infection identified a half-dozen "limitations" in its review, but suggested a probability that the virus first made its way into New York City from Europe and not China. It reviewed emergency room data from six New York City hospitals.
The report issued Thursday afternoon noted that travel restrictions "are an important mitigation strategy." But, the federal agency said, by the time the Trump administration banned nonessential travel from Europe in March, "importation and community transmission" of the virus "had already occurred" in New York City.
Cuomo called it a "stunning admission" by the CDC about how Washington handled the European travel ban.
"The virus came to New York not from China, but from Europe. The federal government just missed it," Cuomo said in a phone call with reporters Thursday afternoon.
Between Feb. 6 and March 16, 4,000 flights came into New York City area airports from Europe.
"It was circulating in New York before they ever figured it out. By the time they did the European travel ban, it was too late," Cuomo said.