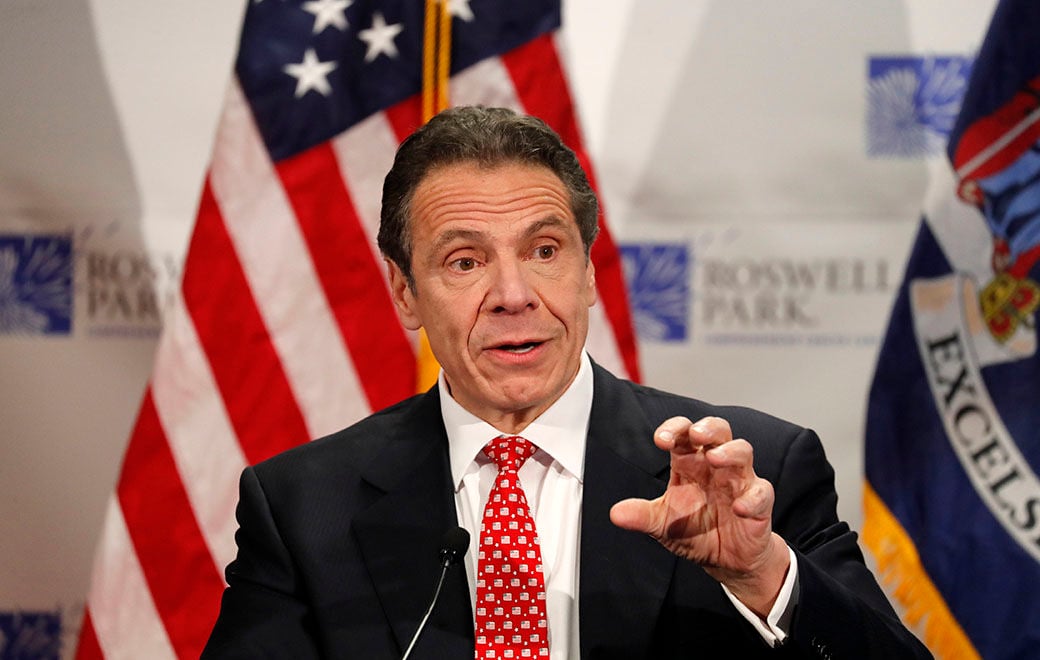 Gov. Andrew Cuomo on Monday raised questions about the U.S. Centers for Disease Control and Prevention's plans for distributing Covid-19 vaccines.
The governor said the agency would require states provide to the CDC personal information about each person who gets vaccinated – including an ID number.
Cuomo said he wants assurances the information wouldn't be shared with immigration authorities.
"Why would you possibly need a person's driver's license or Social Security number or passport number before they receive a vaccine? Why? There is no legitimate health reason," Cuomo told reporters during a Covid-19 telephone briefing.
He said he would oppose any plan that puts undocumented immigrants in New York in fear of being deported if they seek to get vaccinated.
Cuomo likened the requirement to the ongoing dispute between New York State and U.S. Homeland Security officials.
In February, acting Homeland Security Secretary Chad Wolf announced New Yorkers would no longer be able to apply for federal trusted traveler programs such as Nexus and Global Entry. He said the decision stemmed from New York's Green Light Law, which allows undocumented immigrants to get driver's licenses and also bars federal officials from seeing state driving records.
The Trump administration abruptly dropped that policy in July, though, as Justice Department lawyers acknowledged they could not defend the policy in court because it was based on faulty information. Other states and territories have similar policies barring the feds from seeing driver's license records. Now, the inspector general of Homeland Security is investigating.
"They removed us from the trusted traveler program to extort me to give them the undocumented driver's license list. That caused us great damage," Cuomo said.
"I will not do it," Cuomo said. "Any Democrat governor that agrees to give them this information I think either doesn't understand what they're doing or doesn't understand what it means to be a Democrat."