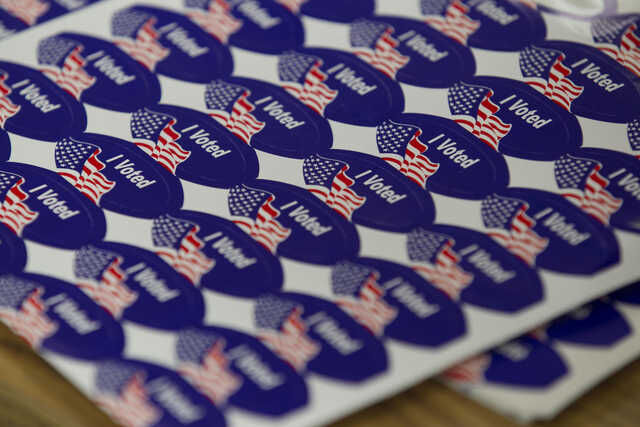 Local officials report being inundated with requests for absentee ballots following Gov. Andrew M. Cuomo's Wednesday authorization of universal voting by mail in elections slated for June 23.
"Our Board of Elections phones are already ringing," Erie County Democratic Elections Commissioner Jeremy J. Zellner said Wednesday after Cuomo's announcement during his daily news briefing in the Capitol.
Just a day after images of Wisconsin voters waiting for hours in long lines appeared in newspapers and on television screens across the country, Cuomo announced a new executive order allowing expanded use of absentee ballots. Apparently heeding mounting calls to avoid interpersonal contact during the Covid-19 pandemic, the governor called the lines and waiting periods associated with Tuesday's primary election in Wisconsin "totally nonsensical."
"People should not have to make that choice," he said. "All New Yorkers can vote absentee on June 23 for the primaries coming up."
Later he said on Twitter: "New Yorkers shouldn't have to choose between their health and their civic duty."
The Buffalo News reported Monday that the state's elections commissioners were renewing their push for expanded absentee balloting beyond the normal exemptions granted for illness or trips out of the area. The New York State Election Commissioners Association contended that even though the state postponed some primary and all special elections on April 28 and moved them to June 23, regulations allowing absentee voting should be broadened to allow for coronavirus concerns.
While local elections boards are now scrambling to extend absentee voting to all while safeguarding ballot integrity, it is still uncertain whether regular, in-person voting will be allowed on June 23. Melissa DeRosa, secretary to the governor, said during the Wednesday briefing that the state will continue monitoring the situation.
"We're taking a wait-and-see approach as it gets closer, as to whether any polls will be open," she said.
Zellner said Wednesday he and Republican Commissioner Ralph M. Mohr salute the move, which follows their local recommendations of weeks ago. He said some senior living facilities will be unavailable as voting sites for the June 23 elections, adding to the myriad challenges commissioners must address in the interim.
But he anticipates a strong response to the new voting opportunities, which allow for anyone to request the absentee ballot and then mail it in. New procedures must still be adopted, he said, to determine if applicants can seek the absentee ballot by email or whether a "wet signature" on a mailed-in form will be required.
The entire concept of voting by mail (which can differ from seeking and receiving absentee ballots) has come under scrutiny in recent days as voters across the country seek alternatives to waiting in line with other voters during a time of "social distancing." Indeed, long lines of mask-wearing voters formed in Milwaukee on Tuesday for the Wisconsin primaries after the number of polling places was drastically reduced.
President Trump injected himself into controversies over mail-in ballots on Tuesday when he called such systems "corrupt."
"Mail ballots, they cheat," he said during his Tuesday news conference. "Mail ballots are very dangerous for this country because of cheaters. They go collect them. They are fraudulent in many cases."
Zellner said a number of discussions among local and state elections officials are now scheduled to ensure an honest and efficient system for June 23.
New York Democrats are slated to vote in a rescheduled presidential primary on June 23, which Zellner noted will now probably not draw droves of originally anticipated voters following Sen. Bernie Sander's withdrawal from the race on Wednesday, and the party's now presumed nomination of former Vice President Joseph R. Biden.
A handful of state legislative primaries will also greet Democrats, as well as a possible intraparty contest in the 26th Congressional District where businessman Emin "Eddie" Egriu has filed designating petitions to challenge incumbent Rep. Brian Higgins. It is not yet known, however, if Egriu will survive challenges filed by the Higgins campaign with the State Board of Elections.
All voters in the 27th Congressional District will be asked to choose between Democrat Nate McMurray and Republican Christopher L. Jacobs in a special election to fill the vacancy resulting from the September resignation of former Rep. Chris Collins.
Republicans in the same district will also vote on June 23 in a primary choosing a candidate to face McMurray in the November general election. Jacobs is the endorsed Republican, but he faces primary challenges from Erie County Comptroller Stefan I. Mychajliw Jr. and Beth A. Parlato, a family law attorney and former Darien town justice.
The Buffalo News: Good Morning, Buffalo
The smart way to start your day. We sift through all the news to give you a concise, informative look at the top headlines and must-read stories every weekday.