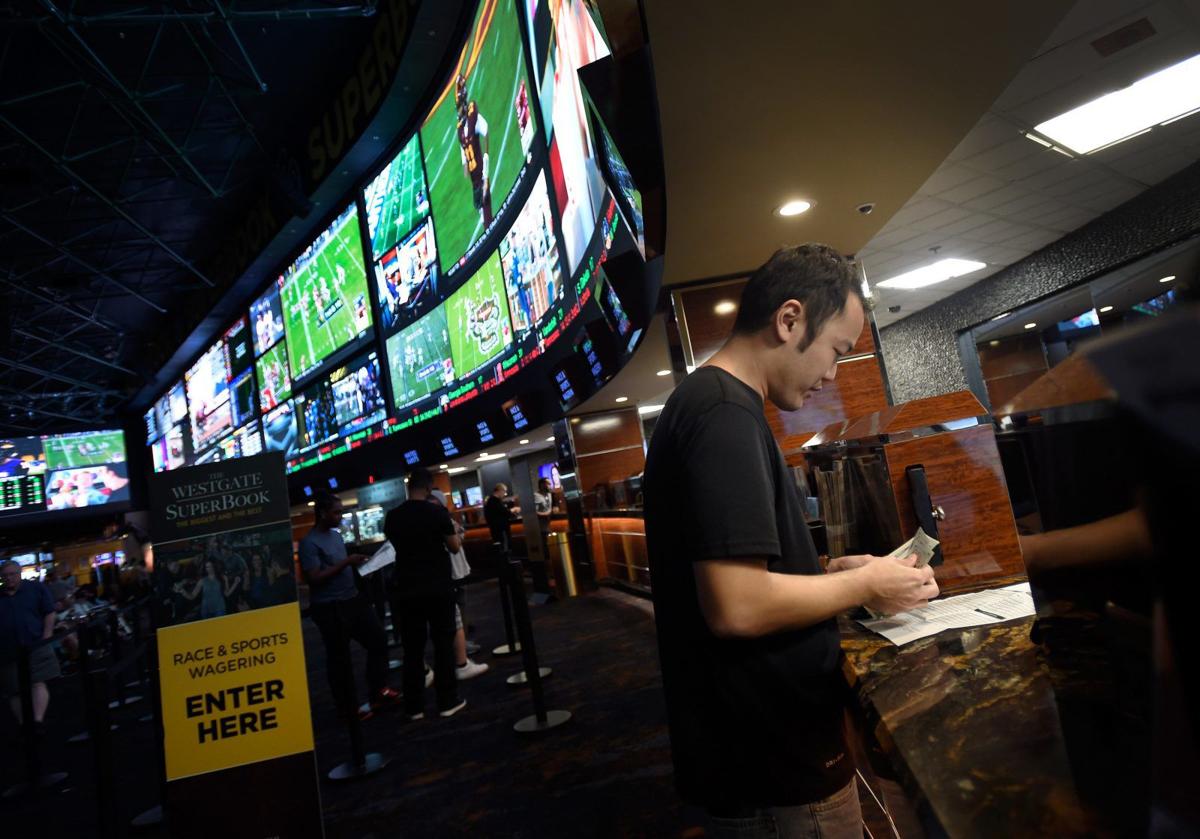 ALBANY – The Cuomo administration is not officially declaring dead – not yet anyway – a new legislative effort at the Capitol to legalize mobile sports betting in New York.
Robert Williams, the head of the administration's New York State Gaming Commission, told a Senate racing and wagering committee Monday that officials are still examining new amendments to a sports betting bill that limits what kind of gambling entities can participate in a mobile wagering program to determine "if they address any of the concerns we have.''
"It's an ongoing process,'' Williams told the senators.
"As long as the door remains open, I'm optimistic. … We have not been denied a meeting. We have not been shut out yet,'' said State Sen. Joseph Addabbo, a Queens Democrat and chairman of the Senate panel who has sponsored the online sports betting bill.
Addabbo said if the effort fails before the June 19 end of annual legislative session then he will push a different route: amending the state constitution to permit the online bets, a process that will take three years to complete, if successful.
"We can stand by and do nothing and if that's what this administration wants to do, that's it. And we'll do a constitutional amendment and we're going to waste three years watching everyone else pass us by,'' Addabbo told reporters after the committee meeting.
It is not certain if a majority of members of the Democratic legislative conferences – which have the power in the Senate and Assembly – would agree to a new form of betting in New York. The Supreme Court last year lifted a federal ban on sports betting.
After his appearances before the Senate panel, Williams told reporters that the constitutional concerns by Cuomo still revolve around whether it would be legal to create a system in which bettors around the state could make online wagers on pro and college sports events via computer servers that would be based at four upstate commercial casinos and Native American facilities, such as those owned by the Seneca Nation.
Legislation in the Senate and Assembly essentially states that New York would consider a sports bet physically made on a phone or laptop in Buffalo through a casino based in Schenectady, for instance, as if the wager were legally made in Schenectady.
"It's something we have concerns with,'' Williams said. "I don't think we've reached finality with any of that.''
In the meantime, a public comment period will end on May 20 on a proposed regulation by the Gaming Commission to permit in-person sports betting at the four commercial casinos – located in Seneca, Tioga, Schenectady and Sullivan counties – as well as Indian casinos. The Cuomo agency can then simply adopt the proposed rule at its next board meeting or heavily change the plan, which would restart a comment period.
Williams, who said fewer than 20 comments have so far been received, said the timing of the agency's final action on the in-person betting is uncertain. But Addabbo said he expects the betting to become available in August. Gambling experts have said the in-person system will be attractive to some bettors, but mostly just for "convenience" – or local – gamblers.