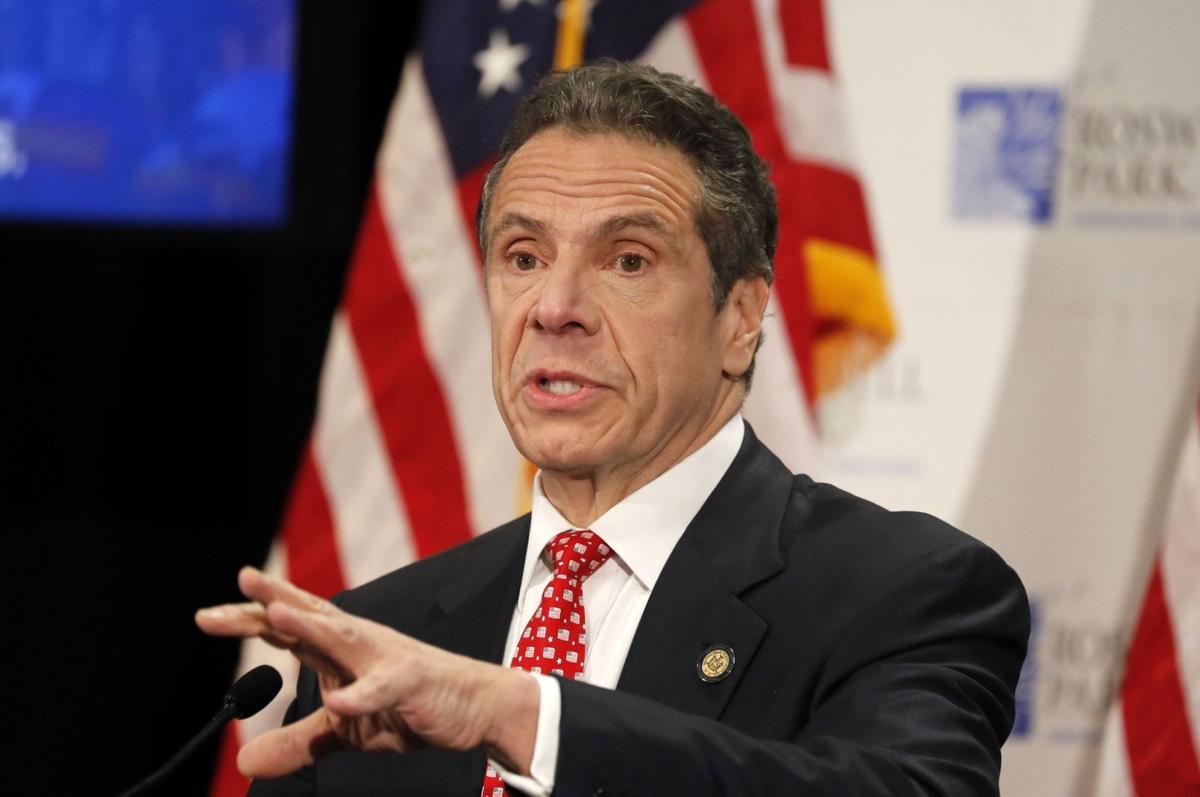 Gov. Andrew M. Cuomo on Friday again criticized states that had "rushed" reopenings. 
Then he offered to help them. 
Cuomo, in a conference call with reporters, said New York would help states that are seeing spikes in cases and hospitalizations due to the coronavirus. 
The governor said that Secretary to the Governor Melissa DeRosa was calling the chiefs of staff of Texas, Arizona and Florida on Friday to offer help. Those three states are now seeing record numbers of cases and hospitalizations after reopening.  
New York's aid would come in various ways, Cuomo said. 
"Our offer is open-ended," he said. "We are in position to help with equipment, staff, knowledge, ventilators, National Guard assistance, technical assistance, whatever they need."
In response to a reporter's question, Cuomo said New York is in a good position to offer help due to continued declining hospitalization and infection rates. 
"Our hospitalization rate is the lowest that it's ever been, so yes, we're in good shape right now," Cuomo said. "I worry about it every day … but we're in good shape right now."
Statewide coronavirus hospitalizations fell to 951 on Friday; on Thursday that number was below 1,000 for the first time during the pandemic. On Thursday, 61,723 tests were performed, with 805 positive for a rate of 1.3%. There were 14 deaths Thursday.
In offering the help to other states, Cuomo mentioned that New York benefited from aid from other states, including Massachusetts and Oregon, during the height of its battle with Covid-19. The governor also referred to 60,000 health care volunteers who came to New York. 
"We will never forget that graciousness and we will repay it any way we can," he said. 
Moments before offering help, Cuomo, as he has throughout recent weeks, criticized states that he said reopened too quickly. 
"They are all seeing a significant spike," the governor said. "Now you are seeing states reach the point of undeniability, you're seeing states changing course."
The most prominent example of that is Texas, which announced Friday it was closing bars and reducing restaurant capacity in the face of rising coronavirus cases and hospitalizations. Florida also closed bars Friday following a record daily number of cases. On Thursday, Texas canceled elective surgeries due to a concern over hospital capacity. 
"The virus has made its position clear. It's going to continue spreading … and when it continues spreading, you wreak havoc on the economy," Cuomo said. "More people will get sick and more people will die.
"Rushed reopenings actually increased the viral spread. ... There's undeniable, irrefutable evidence that the rushed, non-scientific openings were a mistake. The numbers say that. The argument is over. The debate is over. The two theories were tested in the laboratory of reality. There are no two theories anymore. There's one right path and one wrong path. Let's get smart as a nation."
Other highlights from Cuomo's briefing: 
* The governor said that no decision has been made regarding the reopening of movie theaters, shopping malls and gyms. Cuomo said state budget director Robert Mujica is investigating the air conditioning filter systems used by those kinds of facilities. Cuomo said that the kind of filter that can filter the coronavirus can make it difficult for an air conditioning system to operate "because it restricts the airflow."  
"Some filters are better at taking out fine particulate matter," Cuomo said, "The question is, do they filter out the coronavirus?"
* Of the tri-state travel advisory (with New Jersey and Connecticut) that requires visitors from high-coronavirus states to quarantine for 14 days, Cuomo said the state does not have "jurisdictional control" at airports, but the state is looking into how visitors could be monitored via the Port Authority, which runs downstate airports. 
* Cuomo said that, currently, the New York State Fair in Syracuse would not be able to be held, but a final decision has not been made.
"We're not there yet," regarding an ultimate decision, Cuomo said. 
Concerned about COVID-19?
Sign up now to get the most recent coronavirus headlines and other important local and national news sent to your email inbox daily.