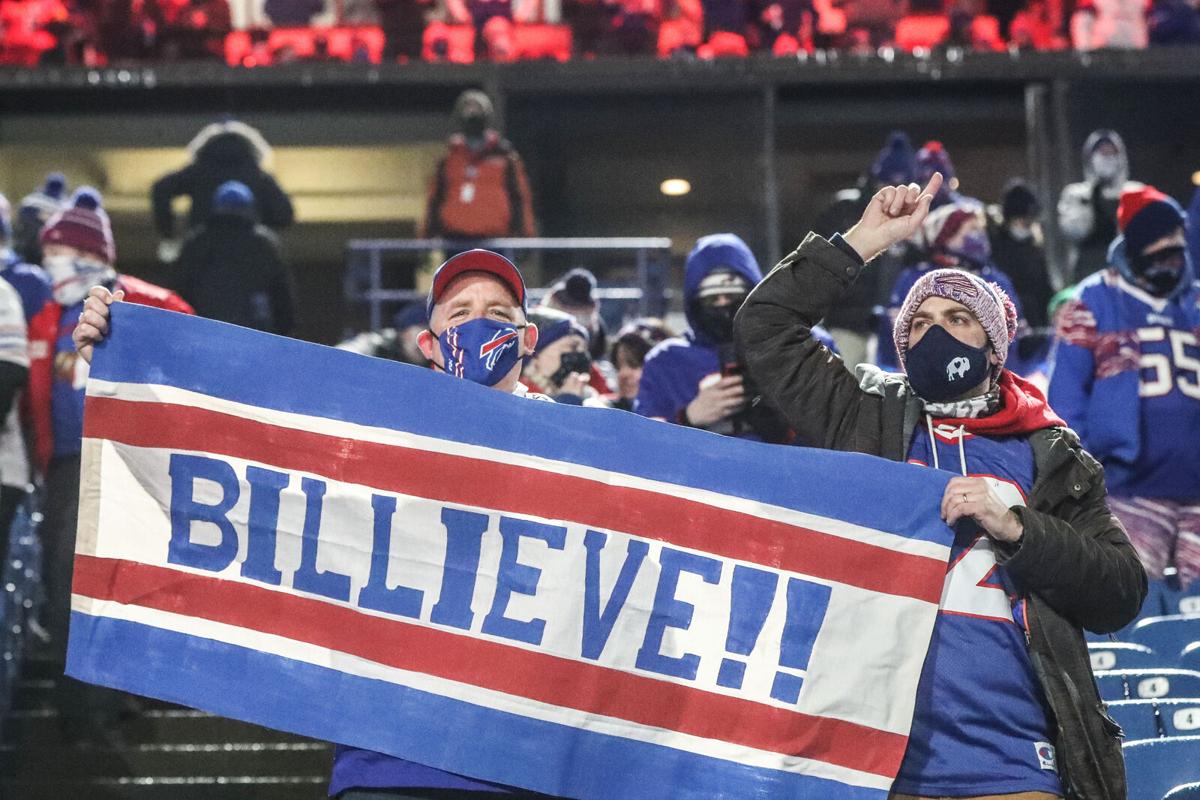 When Erie County Executive Mark Poloncarz announced Tuesday that anyone wishing to attend a Buffalo Bills or Buffalo Sabres game at Highmark Stadium or KeyBank Center would need to be fully vaccinated, he said he didn't need anyone's outside approval to set that policy.
But on Wednesday, Gov. Andrew Cuomo begged to differ.
"I don't think the county executive is legally correct," Cuomo said, "But besides that, we tend to work in a collaborative with local government, and we're just not there yet to make those decisions."
Since the start of the coronavirus health crisis, Cuomo has repeatedly made it clear that policies regarding the shutdown or reopening of local economies would be made by his administration.
So when Poloncarz announced Tuesday that he was unilaterally requiring that attendees at Bills games be fully vaccinated – with no exceptions – he was asked if he needed state permission to move forward.
Poloncarz responded that no state approval is necessary.
"The state has not approved most of the things – actually the state approves almost nothing that we do at the facility," he said.
He also said he anticipated the governor and he would not see eye to eye on the matter. 
"Our goal is to have a 100% full house for the Bills and the Sabres, starting in the fall," Erie County Executive Mark Poloncarz said Tuesday.
Cuomo said Wednesday that he's fielded many questions about sports attendance.
"Things change so quickly," he said. "Where are you going to be in four months? I'll tell you in four months. If the immunization all goes right, if there's no variants of interest, if, God forbid, there's not another virus or pandemic. I just think it's early to make a decision months ahead. Legally the state would have to sign off on it. Practically, we tend to do it as a collaborative."
​Beth Garvey, special counsel to the governor, added that she believed Poloncarz was speaking "aspirationally."
Cuomo said, "The county executive I think, said something like, he hoped everybody would be immunized and if everybody were immunized, then everybody could go to the game."
But Poloncarz was adamant Tuesday that if individuals weren't vaccinated, they weren't getting a seat in Highmark Stadium or Keybank Center. And he did not change his position Wednesday.
His spokesman, Peter Anderson, said that since the stadium and arena are county facilities, the county has say over what happens there. He added that the county will follow state guidance on maximum capacity limits.
"But the bottom line is that the more people who get vaccinated in the next few months, the better the chance of a full stadium in the fall, which is what everyone wants," he said.
Since Poloncarz made his announcement, he has received a lot of praise and a lot of criticism.
His biggest political critic, Comptroller Stefan Mychajliw, has threatened to sue the county executive over his "dictatorial scheme" and wrote a letter to NFL Commissioner Roger Goodell protesting the policy.
A community petition against the policy is also circulating. 
"Life is really bad when Andrew Cuomo throws you under the bus, plows you over, then hits the gas again," Mychajliw said after the governor's remarks.
Anderson questioned Mychajliw's standing to take legal action regarding the vaccination policy.
Mychajliw responded that he has standing as a taxpayer, but he might not take any action against Poloncarz after all, "with the governor slapping him around pretty soundly."