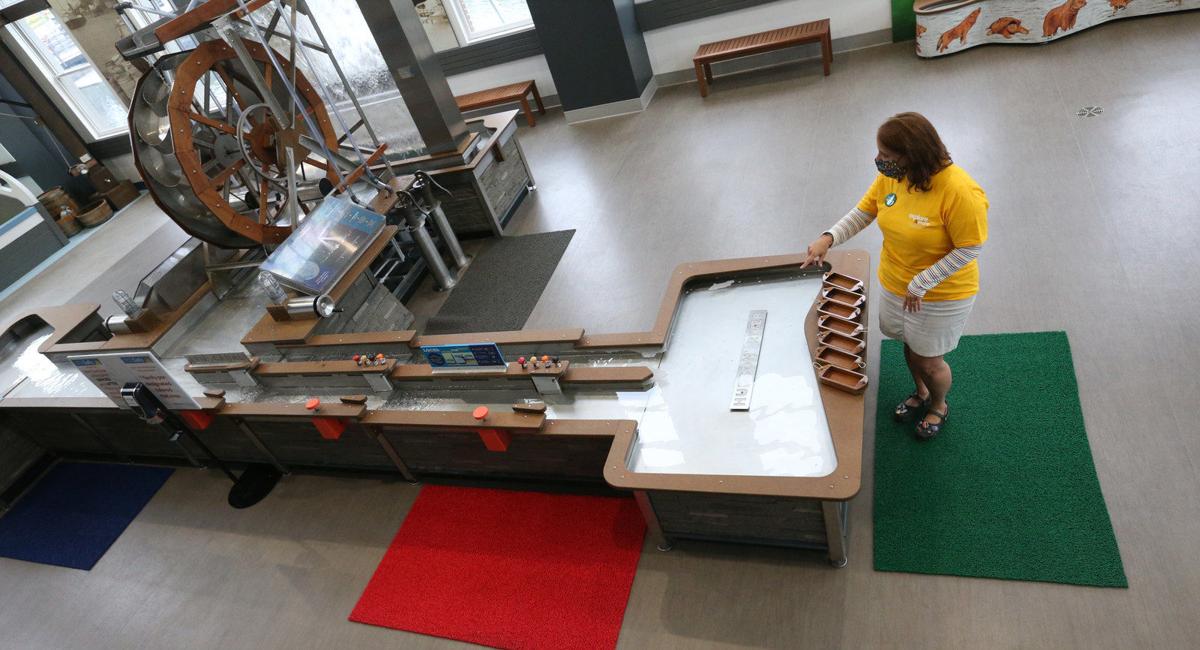 The public gets its first chance in more than three months to see polar bears, lions and gorillas when the Buffalo Zoo reopens July 2.
Penguins, seals and sea lions also will once again be receiving visitors that day at the Aquarium of Niagara.
But with Phase 4 of the reopening starting this week in Western New York, several museums will be taking a go-slow approach as they prepare to meet the threat of Covid-19 with social distancing, face masks and by disinfecting public spaces. Visitors can expect greatly reduced capacity, an emphasis on advance ticketing and directional signage to keep people apart.
Children pose a special challenge, said Michelle Urbanczyk, CEO of Explore & More – the Ralph C. Wilson Jr. Children's Museum.
"Children are natural magnets to each other and to everything," Urbanczyk said.
Explore & More is planning to reopen to the public on July 15, a week after it welcomes members. The museum, which had its one-year anniversary Saturday, will only operate at 15% capacity – 120 people – before going up to 20% and then 25%, the limit set by Gov. Andrew M. Cuomo for Phase 4.  
The museum has used phone and email surveys to get a sense of parents' concerns.
"The number one thing parents are worried about is parent shaming, like someone looking at their kid and saying, 'I can't believe this child isn't wearing a mask,'" Urbanczyk said. "So we are trying to identify areas of the museum so that if they need a time-out to take the mask off, there's a bench away from everyone where the child can regroup and parents can regroup."
The museum's staff – which shrank from 52 full- and part-time staff to 14 after closing due to the novel coronavirus, and is now up to 20 – will be practicing with focus groups this week to get ready.  
"We really can't afford a misstep, for safety and for finance," Urbancyzk said, noting 96% of the museum's revenue comes from ticket and gift shop sales.
The Buffalo Museum of History isn't planning to open its doors until Aug. 1. When that happens, the museum will be open four days a week instead of the six days it was open before cultural attractions and other businesses classified as "non-essential" were ordered to close as of March 22. 
"We are super-anxious to reopen and welcome people back, but there is anxiety about, 'Are we good to go? Is this going to go along Ok?'" said Melissa Brown, the museum's executive director.
The Buffalo Museum of Science will reopen in mid-July with an extension into the fall of "Golden Mummies of Egypt."
The museum will only be opening the second floor, where there are fewer exhibits visitors experience through touch. 
"We are pushing to open as soon as we can because we want to take full advantage of having that marvelous exhibit on site," said Marisa Wigglesworth, the museum's president and CEO. "But at the same time, we can't open until it's done safely." 
Wigglesworth said she's looking forward to welcoming back the public.
"We're here to serve the public, and while we have been doing that virtually with some very sound programming, so much of what we do is inviting the public into the exhibits and sharing what is in this building," Wigglesworth said. "So it's certainly exciting to be reopening."
 The Theodore Roosevelt Inaugural National Historic Site is also waiting until mid-July to open its doors.
"We are getting prepared, but with the requirements that are there we are going to take it very slow and easy," said Stanton Hudson, the museum's executive director. "We are not going to do more than one family or group at a time."
The museum is also wary of bringing its volunteers back too soon.
"They are a bit older, and we don't want to put anybody in jeopardy," Hudson said.
The reduced capacity on the heels of being closed almost four months is straining museum budgets. Hudson said it's had a "pretty significant" impact on the Roosevelt Inaugural Site, but the museum received a federal Paycheck Protection Program loan that will be a big help, he said. 
Albright-Knox Art Gallery has no set date to reopen its location on Northland Avenue while renovation of the main campus continues.
"We are preparing to eventually reopen, but at this point our plan is still very fluid," said Albright-Knox spokesman Andrew Mayer. "Obviously, the safety of our staff and visitors is paramount, and we are approaching the reopening of Northland with an abundance of caution."
The Buffalo Transportation Pierce-Arrow Museum also doesn't have a reopening date yet. Nor is there much of a financial incentive to reopen, said James Sandoro, the museum's co-founder and executive director. 
"It costs $300 a day for electric and air conditioning," Sandoro said. "I looked at the five or six pages of what we have to do to conform, and I think we're looking at possibly guided tours through the PA system without people bunching together. But we're just not ready." 
Sandoro said the transportation museum is unable for the foreseeable future to book parties or events, a big source of its income along with admission sales.
There has been a silver lining, he said, during the period the museum has been closed because of Covid-19. 
"We are finding things we had in storage we forgot all about that are fabulous display pieces for the museum," Sandoro said. 
Explore & More Children's Museum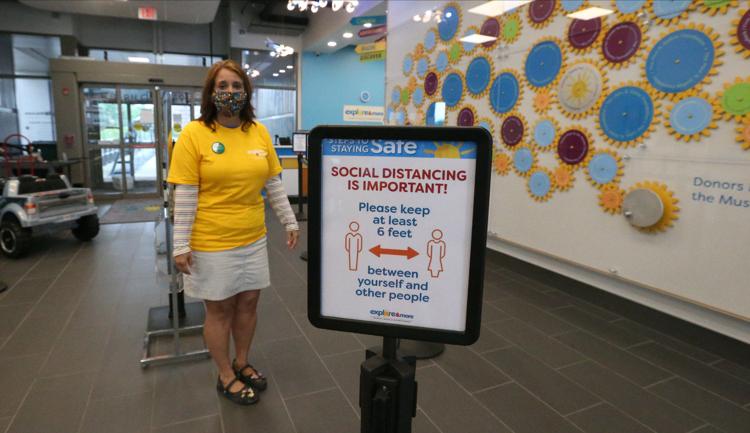 Explore & More Children's Museum - crayons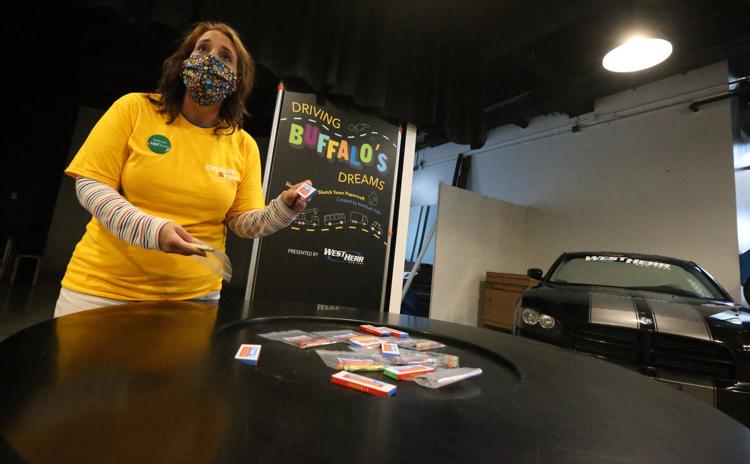 Explore & More Children's Museum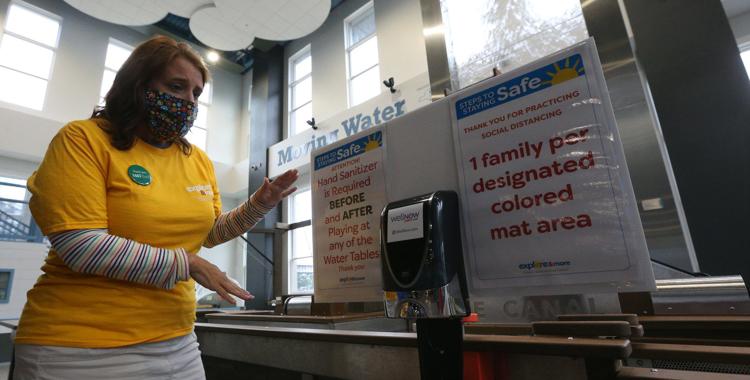 Explore & More Children's Museum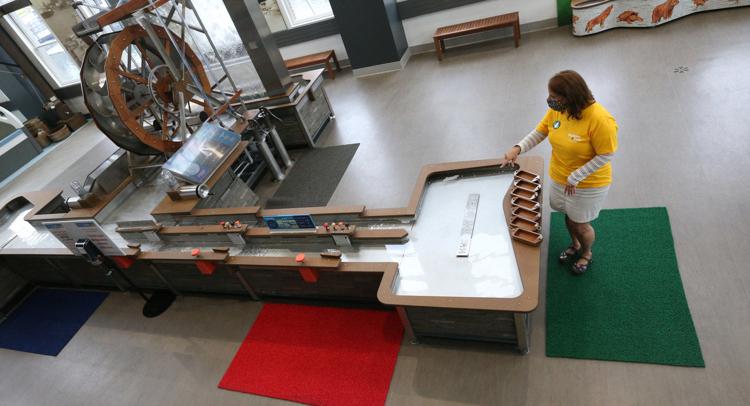 Explore & More Children's Museum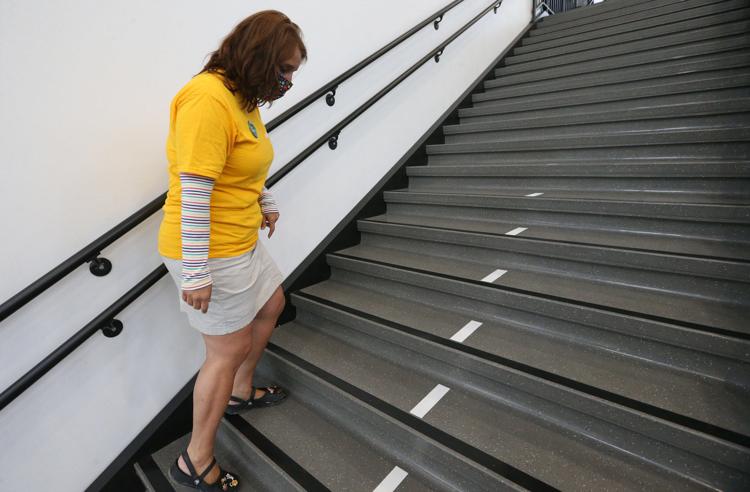 Explore & More Children's Museum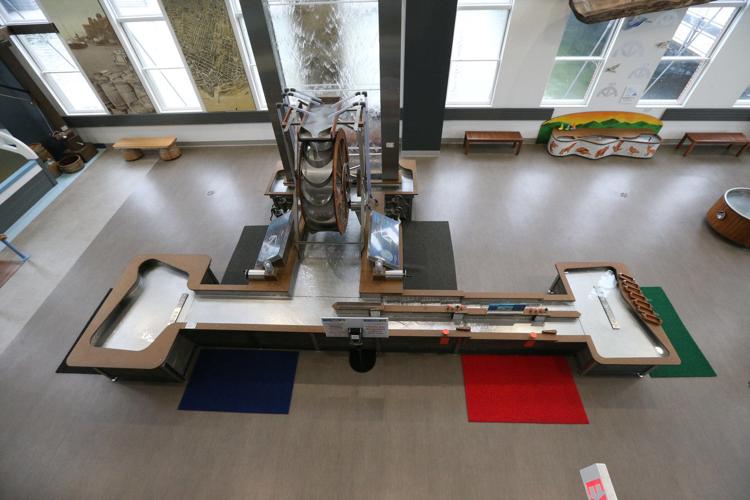 Explore & More Children's Museum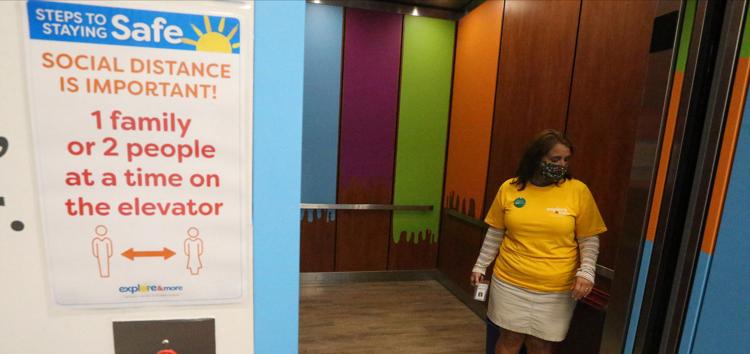 Explore & More Children's Museum - sanitation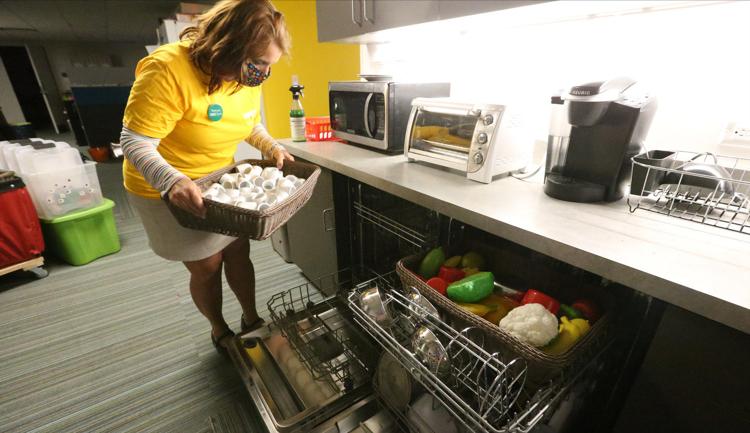 Explore & More Children's Museum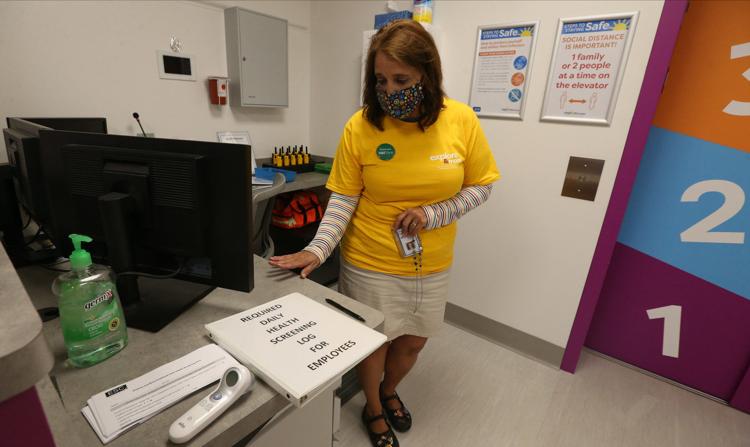 Explore & More Children's Museum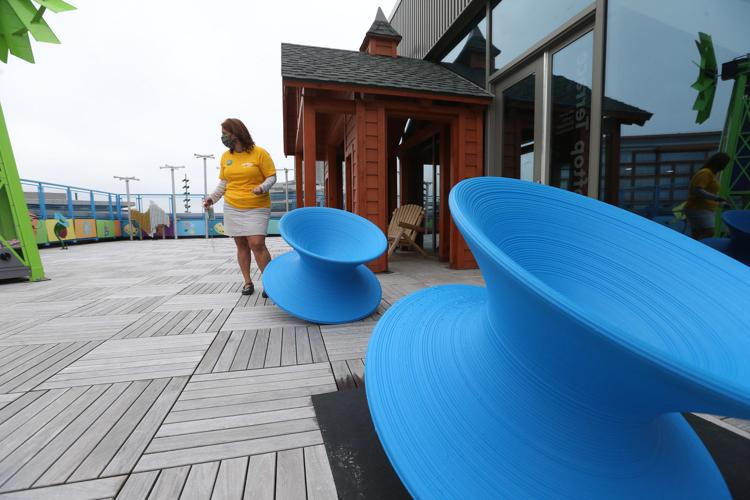 Explore & More Childrens Museum is getting ready to reopen after three months -- with challenges it couldn't have foreseen when the waterfront attraction opened its doors for the first time 12 months ago. 
Covid-19 is now requiring social distancing and hygienic practices for the children who will be visiting as early as Wednesday, when Phase 4 begins. 
Reopening, executive director said is fraught with challenges.
"How do you get 5-year-olds to practice social distancing?" said Michelle Urbancyzk, the museum's CEO.