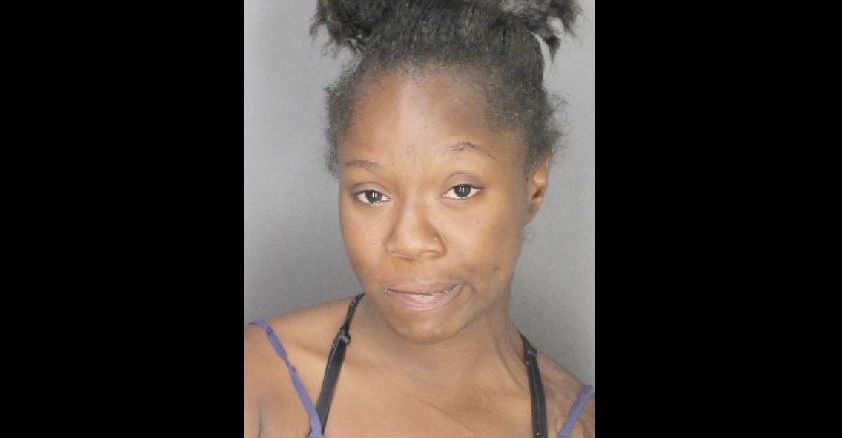 Multiple men physically abused Nateonna Roland, dragging her like a dog and tossing her against walls, according to her family.
According to prosecutors, Roland is manipulative, prone to rage and shows characteristics of a sociopath.
"A man's dead because you stabbed him, and I committed to no more than 10 years. To me, that's mercy," State Supreme Court Justice M. William Boller said.
Roland, 25, pleaded guilty to first-degree manslaughter in the July 24, 2019, killing of Brendan T. Benjamin, 21, on East Eagle Street. In addition to the prison term, Boller also sentenced her to five years of post-release supervision.
Assistant Erie County District Attorney Rachel L. Newton on Friday asked the judge to impose a 10-year term.
At the time of her plea in February 2020, Boller committed to sentencing Roland to no more than 10 years in prison and five years of parole. The judge also allowed Roland's defense attorney to argue she should spend even less time incarcerated. A pre-sentencing hearing was held over several days late last year.
Boller said Friday he was sympathetic to Roland's history but ruled she was not a victim of domestic violence at the time she stabbed Benjamin, one of the requirements under the state's Domestic Violence Survivors Justice Act that would allow for a shorter sentence.
Roland and Benjamin had a "stormy relationship," Boller said, and around the time of the attack there was mutual verbal and physical abuse "of each other."
A tearful Roland, standing shackled in orange jail garb, asked for forgiveness and mercy before the judge sentenced her.
"I'm young and scared. I'm lost. I just beg for a second chance," she said.
In a statement to the court read by the prosecutor, Yolanda Wright, Benjamin's mother, said she hopes she will be able to "fully forgive" Roland.
But Wright also asked the judge to consider "the bigger picture," – her grandson, Bre'onn, Roland and Benjamin's young son.
In her statement, Wright asked members of both families who were in the courtroom "to leave at peace, for the child's sake."
Roland, who turned herself in to police shortly after the killing and has remained in custody since then, accepted responsibility for what she did, said Jessica A. Kulpit, her defense attorney. She asked the judge to consider the things Roland has gone through in her life, including being badly burned as a young child. Kulpit asked for a five-year sentence for her client.
The Domestic Violence Survivors Justice Act, a law that went into effect in 2019, allows defendants to argue for a lesser sentence if the defendant at the time of the offense was a victim of domestic violence who was "subjected to substantial physical, sexual or psychological abuse" and "such abuse was a significant contributing factor" to their behavior.
Roland also faces a felony assault charge in connection with an allegation she injured a jail deputy at the Erie County Holding Center in January 2021. A pretrial hearing will be held in that case in March.
Reach Aaron at abesecker[at]buffnews.com or 716-849-4602.