The police reports in the cardboard box were never intended for public review.
But after 57 years and no arrests in the murder of Monsignor Francis J. O'Connor, three journalists from The Buffalo News' Watchdog Team were given access in 2022 to the box after filing a Freedom of Information Law request with the Buffalo Police Department.
The box contained hundreds of pages of reports, a bound murder book titled "Dossier on Rev. Francis O'Connor," and police photographs, stiff and curled by the passage of time.
Inside a tiny interrogation room at the Buffalo Police homicide bureau, the journalists, for two days, read and reread the files, took extensive notes and compared details in the reports.
It became clear that what started out as a massive investigation involving dozens of detectives was suddenly halted without an explanation provided in the official reports or to the public.
Was the Buffalo Police Department, as some retired cops, a former prosecutor and a former judge believe, ordered to end its investigation once detectives identified a priest as a possible suspect in the March 13, 1966, murder of the high-profile O'Connor?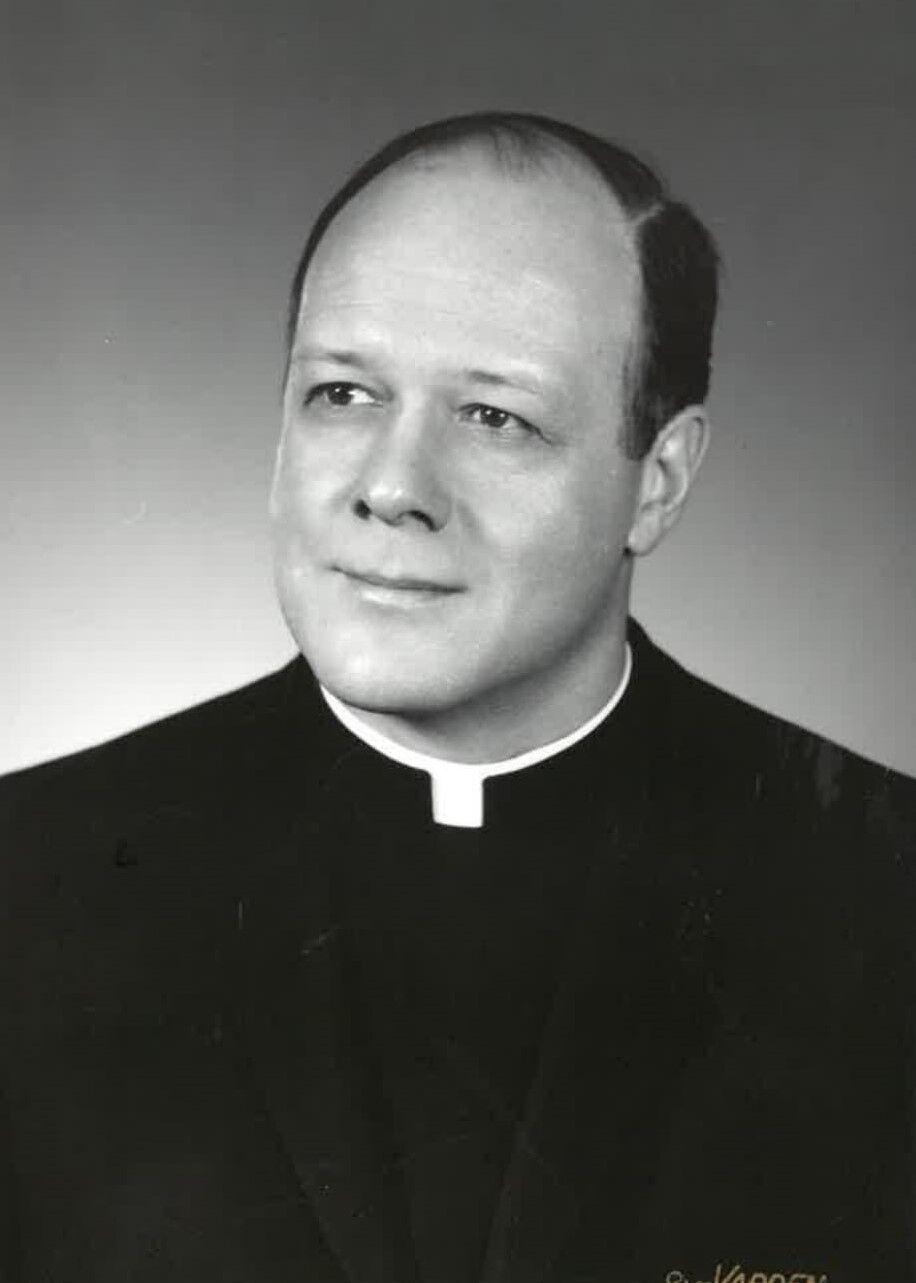 A report that detectives filed seven days after the murder stated:
"We talked to a prominent physician who informed us twice during the week he has had conversations with two different priests in regards to Monsignor O'Connor's death and both said it would be just as well if the police did not solve this murder. The doctor would not give the names of the priests and requested his name not be put into our reports."
Missing from the cardboard box is any physical evidence collected by detectives.
A police official said the physical evidence was disposed of years ago as part of a department practice to make room for evidence from more recent cases. The official, who would only speak if he wasn't identified, said it was regrettable that the O'Connor evidence was discarded, given the significance of the case.
According to the police files, the evidence included fingernail scrapings, blood samples and a lock of hair taken from O'Connor, a jacket and other clothing items he was wearing when he was murdered, his eyeglasses and wristwatch, and sections of bloodstained upholstery, fingerprints and mud samples taken from inside his car. 
Buffalo Police Commissioner Joseph A. Gramaglia declined to answer any questions regarding physical evidence in the case. 
Yet in the surviving cardboard box is a window to the past that exposes detectives' attitudes toward race and sexuality along with the time-consuming challenges police faced in the days before modern technology revolutionized criminal investigations.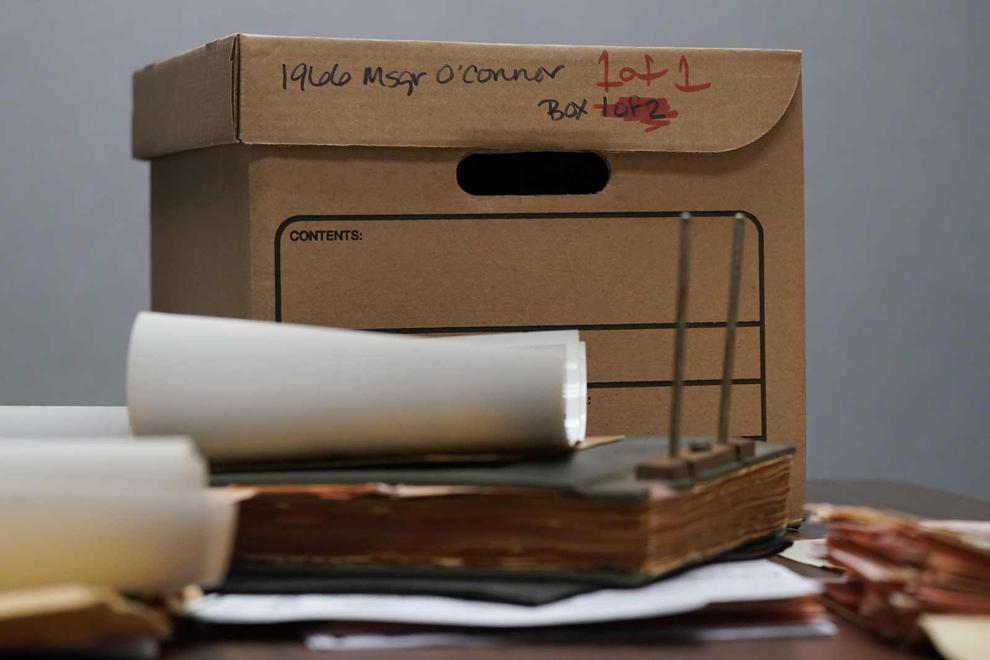 Manual typewriters, no computers
In the old reports compiled on manual typewriters, detectives raised questions about whether O'Connor was gay.
They used terms that described gay men in belittling language common to the time, but in today's world are viewed as derogatory and unacceptable.
The words appeared in reports when police were considering a theory that O'Connor was mugged by individuals who preyed upon gay men.
And in those days police did not have access to computer searches to mine the data banks of government agencies, such as the Department of Motor Vehicles. 
The search for the license plate on O'Connor's new car was painstakingly slow when minutes and hours count in the early stages of an investigation. It was only after auto bureau Detective William Farley methodically reviewed paper registration slips for all the Chevrolet Impalas in the area that O'Connor's license plate, "EC 4661," was discovered and broadcast over the police radio.
Fourteen hours had elapsed before the car was located, parked in front of 299 Lincoln Parkway.
Instead of having a computer quickly search a national database of millions of fingerprints for ones that might match those taken from inside O'Connor's car, detectives had to mail the prints to the FBI for review. Weeks would pass before the FBI responded that there were no matches.
And there was no such thing as cellphone calling records, text messages or emails, which often provide crucial leads and evidence.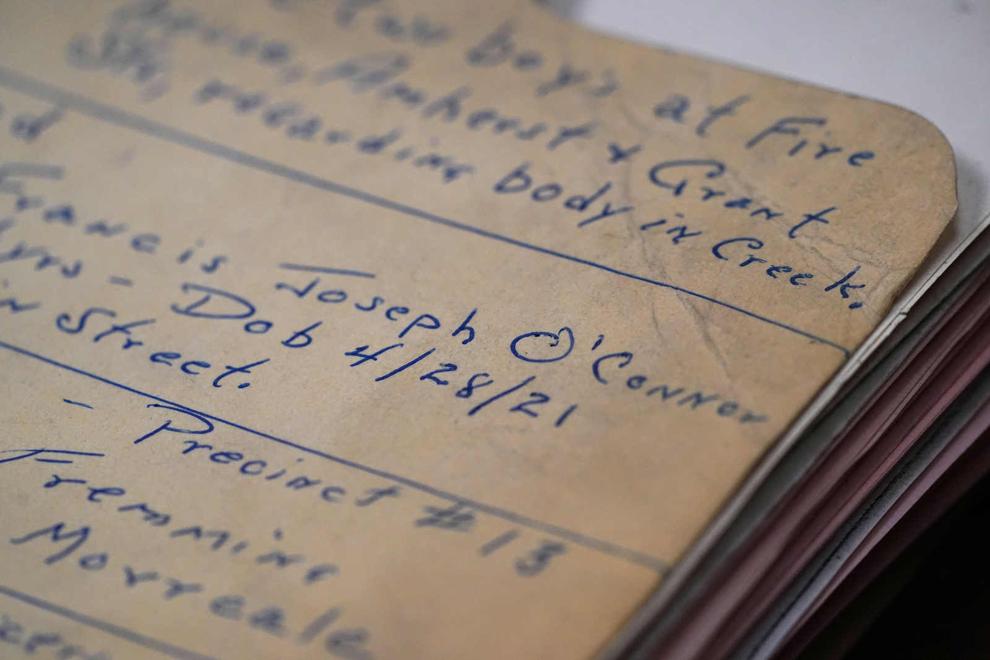 Detectives had to rely on tipsters and acquaintances of the monsignor for insights as they burned the shoe leather and worked their rotary phones.
But what about DNA evidence? That was two decades away from becoming a reliable form of evidence to place suspects at crime scenes.
Commercial and residential surveillance cameras, which might have captured an image of someone with the monsignor in the hours before his death, were years away from becoming a security mainstay.
Yet even without those modern tools, the solitary cardboard box, labeled "1966 Msgr O'Connor" shows that the Buffalo Police Department waged a far-reaching investigation. Homicide squad detectives were assisted by members of other detective squads at Buffalo Police Headquarters and two detectives from each city precinct were also assigned to chase down leads in what amounted to an around-the-clock investigation.
There were frequent news stories reporting the latest developments and the public took an active role, providing tips to police, often well intended, but resulting in dead ends.
Then – without an explanation – the all-hands-on-deck, full-speed-ahead investigation ended within two months of the murder.
And for more than half a century, the O'Connor murder has drifted further into obscurity with hundreds of other unsolved cold cases awaiting justice.