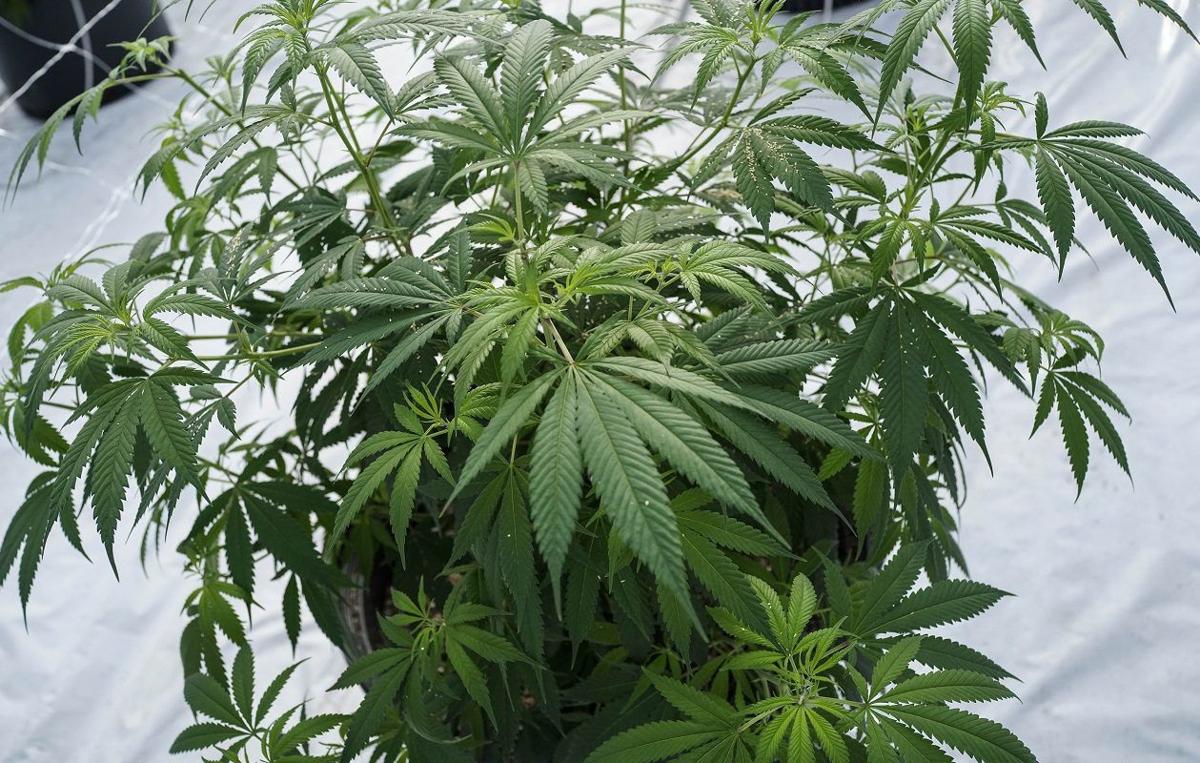 Tens of thousands of New Yorkers will have marijuana convictions scrubbed from their criminal records under the state's new marijuana laws.
The state's sweeping legislation, signed into law Wednesday morning, includes a provision to wipe away convictions for four marijuana-related crimes.
About 107,000 convictions will be automatically expunged, according to the state Division of Criminal Justice Services. The law gives the agency and the state Office of Court Administration two years to complete the process.
A conviction on a person's criminal record is normally permanent. Marijuana convictions can lead to the denial of various applications, including for Section 8 housing or student loans, said Kevin M. Stadelmaier, chief attorney in the criminal defense unit at the Legal Aid Bureau of Buffalo.
"Getting that off their record is great because there's a lot of collateral consequences to those convictions beyond what you just might suffer as a result of a judge sentencing you," Stadelmaier said.
What does expungement mean?
Once expunged, the charges won't appear in a criminal history record search, according to the court system.
The convictions also don't have to be listed on a job or school application that asks whether a person has been convicted or arrested for that crime.
The only times the charges are considered to be part of a person's record is when an individual applies for a job as a police officer or as part of a background check for a gun permit.
What convictions are covered?
Convictions for two crimes for possessing marijuana and two crimes for selling it are being wiped out under the new laws. They are:
• Third-degree criminal possession of marijuana.
• Fourth-degree criminal possession of marijuana
• Fourth-degree criminal sale of marijuana.
• Fifth-degree criminal sale of marijuana.
A state law enacted in 2019 previously expunged convictions for possession of fewer than 2 ounces of marijuana.
How does the process work?
The state law says the process is automatic – anyone with the applicable convictions is not required to take any steps in order for the expungement to occur.
What about destruction of records?
Courts keep both electronic and paper records, so an extra step is required if a person wants the physical records of their conviction destroyed.
In most cases, having the physical records destroyed would be advantageous, said Stadelmaier.
However, people who are not U.S. citizens who will see their records expunged should not seek to have the records destroyed, said Sophie Feal, supervising attorney at the Western New York Regional Immigration Assistance Center.
That's because marijuana remains illegal under federal law and convictions for anything beyond possession for personal use can be used by federal authorities for purposes of deportation, Feal said. Any noncitizen can be deported for a conviction related to controlled substance, she said.
"We don't want noncitizens destroying the records at all because noncitizens will need those records when they seek some sort of benefit," she said. Such examples include when a person applies for a new visa or a person with a green card applies to become a naturalized citizen.
Federal immigration officials will require applicants to produce documentation as part of the application process, she said.
Getting a marijuana conviction vacated by a court also can't be done without that documentation, Feal said.
How can I get my marijuana conviction records destroyed?
The state court system has a form that must be completed and filed with the court where the person was convicted. There is no fee to file the paperwork.
The same set of instructions that applied after the 2019 decriminalization will apply now, said Lucian Chalfen, spokesman for the court system.
What if I want more information about expungement and record destruction?
Three free clinics will be held in Buffalo next month to provide members of the public with advice about expungement. Pre-registration is required.
The events will be held from 10 a.m. to 1 p.m. April 10 and 24, at Gerard Place, 2515 Bailey Ave.; and from 4:30 to 6:30 p.m. April 22 at the Central Library, 1 Lafayette Square.
To register, call Assembly Majority Leader Crystal Peoples-Stokes' district office at 897-9714.
The events are co-sponsored by the University at Buffalo School of Law, UB Law Alumni Association, Legal Aid Bureau, Daemen College's Paralegal Studies Department, Minority Bar Foundation, Neighborhood Legal Services and the Center for Elder Law & Justice.
The Immigrant Defense Project in New York City offers online guidance documents about marijuana legalization in English and Spanish.