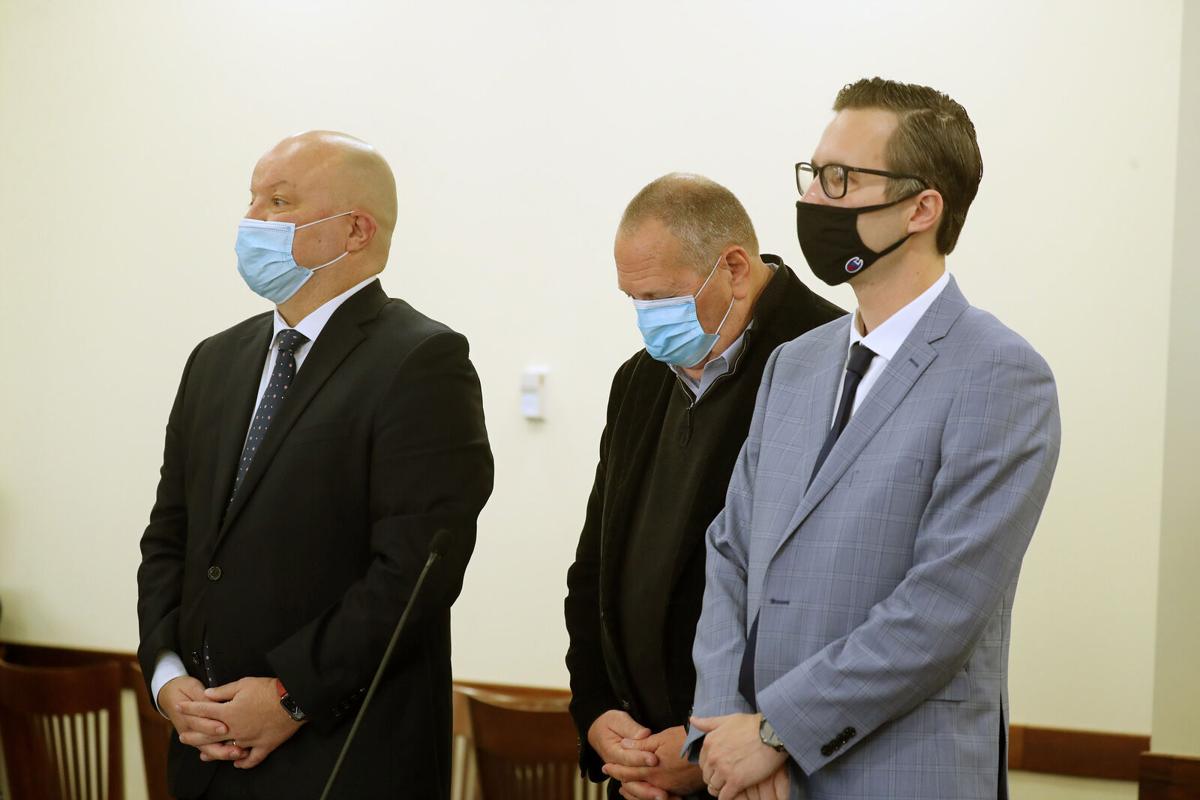 A West Seneca man accused of shoving and killing an 80-year-old fellow bar patron who confronted him about not wearing a mask last fall has been indicted by an Erie County grand jury on a criminally negligent homicide charge.
Donald M. Lewinski Jr., 65, pleaded not guilty Monday in Erie County Court on a charge he caused the death of Rocco E. Sapienza, also of West Seneca.
Prosecutors acknowledged Monday, as previously asserted by Lewinski's defense attorney, that the nature of the dispute between the two men involved mask wearing but wasn't solely about masks.
Lewinski and Sapienza had a "simmering" dispute over several hours inside Pamp's Red Zone Bar & Grill in West Seneca on Sept. 26, Erie County Assistant District Attorney Gary W. Hackbush said.
Prosecutors say bar security video captured the moment at about 7:45 p.m. when Lewinski, with a mask around his neck, pushed a masked Sapienza to the ground.
The dispute started at around 5 p.m. in the Southwestern Boulevard bar. The initial argument involved Lewinski not wearing a mask, according to the District Attorney's Office.
At that time, according to prosecutors, Lewinski allegedly made an obscene gesture toward Sapienza – an act seen by bar staff and customers. The two were separated.
At about 7:45 p.m., Sapienza approached Lewinski at the bar and Lewinski shoved the 80-year-old, who fell and hit his head on the floor, Hackbush said.
Sapienza suffered a serious head injury and died Oct. 1. The autopsy concluded he died of blunt force trauma to the head.
Wearing a mask inside a bar while walking around was required at the time under public health guidelines, District Attorney John J. Flynn said.
While it was Sapienza who initiated the interactions with Lewinski, he did not have the legal justification to push him, Flynn said.
Lewinski briefly answered questions from Judge Sheila A. DiTullio during his court appearance.
Lewinski's defense attorneys have accused Sapienza of being the "aggressor" in the bar that day.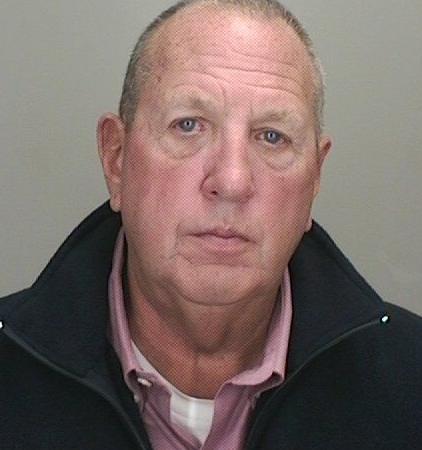 Sapienza was the one who approached Lewinski on each occasion, said Barry N. Covert, one of Lewinski's attorneys.
Lewinski was seated at the bar during the first encounter and was cornered with his back to the bar during the second one after he came in to pay his tab, Covert said.
It was Sapienza who identified himself as a former Marine, swore and said "I'll kill him" about Lewinski, Covert said.
His client "never threatened" Sapienza, he said.
A band that included Lewinski's son, Donald Lewinski III, had been performing outside the premises, Covert previously said. Donald Lewinski Jr. had been buying buckets of beer and other drinks and going back and forth between the bar and outside, according to Covert and Flynn.
Lewinski was released on his own recognizance since being charged in West Seneca Town Court in October. As a condition of his release, Lewinski is not allowed to enter any premises that sells alcohol.
DiTullio ordered Lewinski held on $10,000 bail and gave him until 4 p.m. Monday to post it before he would be taken into custody.
If convicted of the criminally negligent homicide, Lewinski faces between 1 1/3 to four years in prison.
There was no indication the men previously knew each other, said Flynn, who advises the general public against initiating a conversation with someone else about mask wearing, as Sapienza did, regardless of an individual's personal beliefs on the subject.
The county's top prosecutor also said he wanted to send a message through this prosecution.
"I'm not going to tolerate any mask violence," Flynn said.