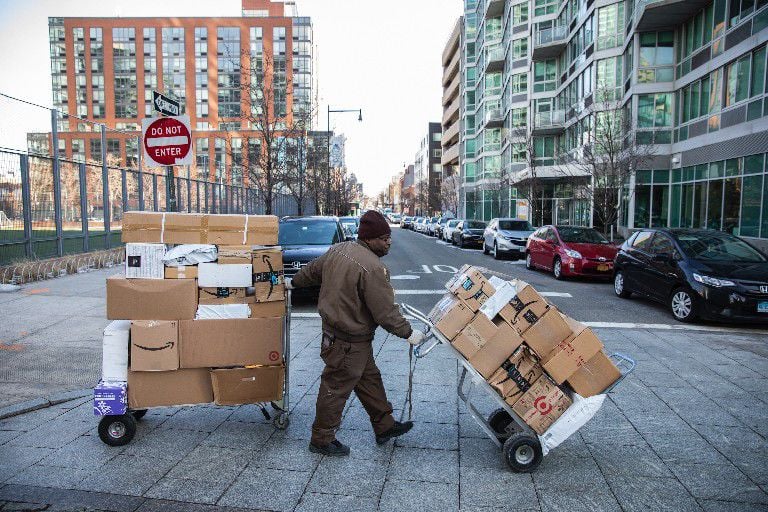 Police regularly warn of porch pirates who pilfer Amazon packages left outside people's homes.
Kenmore officers recently ran into something more unusual: A guy accused of stealing the entire delivery van.
Capt. A.J. Kiefer said the incident started with an Amazon Prime delivery van parked outside a home on Parkwood Avenue, just west of Colvin Boulevard, about 11 a.m. Saturday.
The driver told police he was walking back to the van after dropping off a package when someone kicked him in the back of the leg, pushed past him to get into the vehicle and drove off.
The van thief drove south on Colvin across Kenmore Avenue into Buffalo before stopping and leaving the van behind 534 Colvin Ave., in a large lot across from the Rachel Vincent Way housing development.
Witnesses flagged down Kenmore officers and pointed them in the direction of the van. Police searching for the driver arrested Joel Anzalone, 49, of West Seneca, nearby.
"He told the officer he just borrowed the van," Kiefer said. "He borrowed it because he just wanted to go to the hospital."
A doubtful Kiefer said, dryly, "there's much better ways" to get first aid if you need it.
Anzalone is charged with robbery, grand larceny, unauthorized use of a vehicle and possession of stolen property.