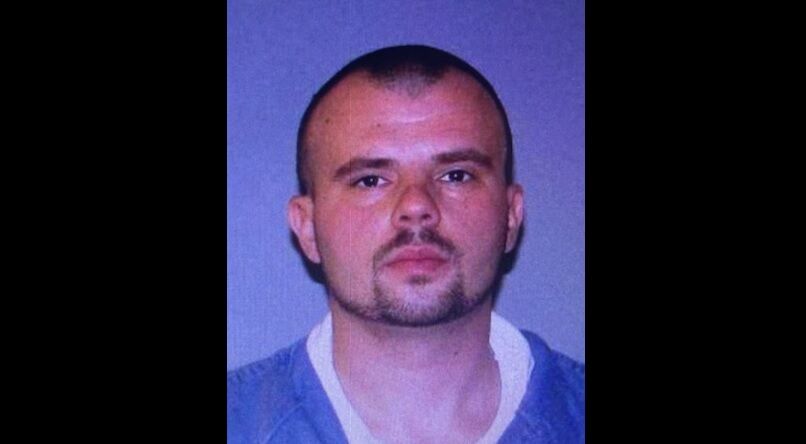 The victim of the fatal shooting at a Niagara Falls scrapyard has been identified in court documents as Patrick M. DeLuca.
Meanwhile, the man accused of killing DeLuca, 36, Thursday morning at Niagara Metals has been charged with murder and weapons possession.
Matthew H. Figura Jr., 35, pleaded not guilty during his arraignment in Niagara Falls City Court on Friday morning.
A Niagara County man was fatally shot at Niagara Metals Thursday morning.
Figura, of Ransomville, has been charged with second-degree murder and second-degree criminal possession of a weapon.
City Court Judge Diane Vitello set bail at $500,000 cash, $1 million insurance bond or $1 million partially secured bond.
Figura appeared at the arraignment, which was held over videoconferencing software, from the booking area of the Niagara Falls Police Department.
First Assistant Niagara County District Attorney Doreen Hoffmann asked the judge to remand Figura. Hoffman said Figura has a "rap sheet" in Texas and Tennessee, but she did not specify what convictions he has.
She also said he tried to steal a car in Erie County on Thursday while fleeing from police before being caught in Sardinia. He should be considered a "flight risk," she said.
Figura told the judge he was born and raised in the area and travels for work as a welder. He said he has been back in the area about a year.
This is "where my roots are, my kids, everything," Figura said.
Figura's parents live in Ransomville, he told the judge.
As part of her argument that no bail be set, Hoffman said Figura's wife lives out of state.
Figura told the judge he's in the process of getting a divorce.
Hoffman told the judge Figura made statements to the police.
Police were called to the Packard Road scrapyard at 8:16 a.m. Officers found that DeLuca was dead from a gunshot wound.
Investigators say Figura fled the scene in a black pickup with a Virginia plate.
Authorities asked the public for help locating Figura and he was taken into custody in Wyoming County later Thursday.
Capt. Edward Till, while patrolling a seasonal section of Wilkens Road in Holland at about 12:55 p.m., spotted Figura leaving an Erie County Bureau of Forestry site in his vehicle, the Wyoming County Sheriff's Office said in a news release.
Till followed Figura's vehicle for more than 3 miles until backup arrived. At 1:08 p.m., five officers from three police departments – Wyoming County, the Erie County Sheriff's Office and Arcade – conducted a traffic stop on Curriers Sardinia Road in Sardinia. Figura was taken into custody without incident, the Sheriff's Office said in the release.