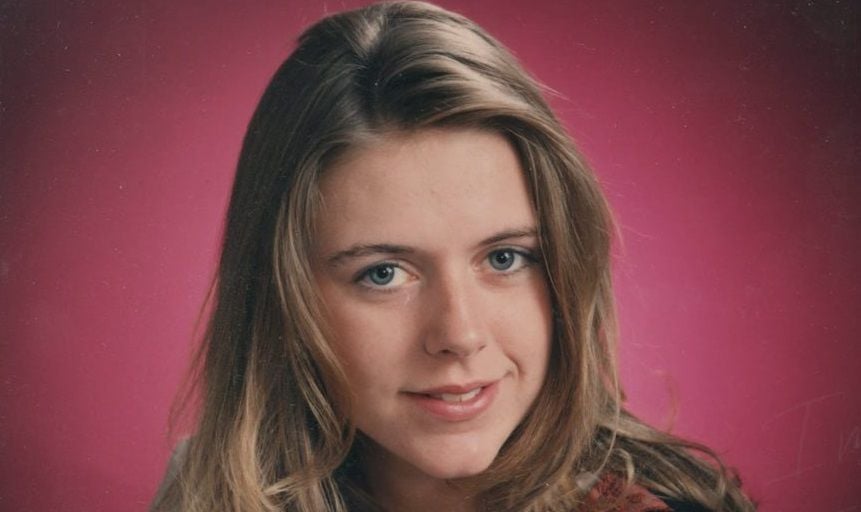 On Oct. 25, 1993, the battered body of 17-year-old Mandy Steingasser was found in a remote area of a park in Lewiston.
Monday – exactly 28 years later – opening statements are scheduled in the second attempt to try Joseph H. Belstadt on charges of killing the North Tonawanda teen.
The Covid-19 pandemic caused Belstadt's first trial to be called off in March 2020, after opening statements and one day of testimony.
But one of the witnesses who did reach the stand 19 months ago was Loraine Steingasser, Mandy's mother.
Shown a photo of the dead girl, the mother choked up and said, "That's my baby."
For Gabe DiBernardo, retired chief of detectives for the North Tonawanda Police Department, Monday can't come soon enough.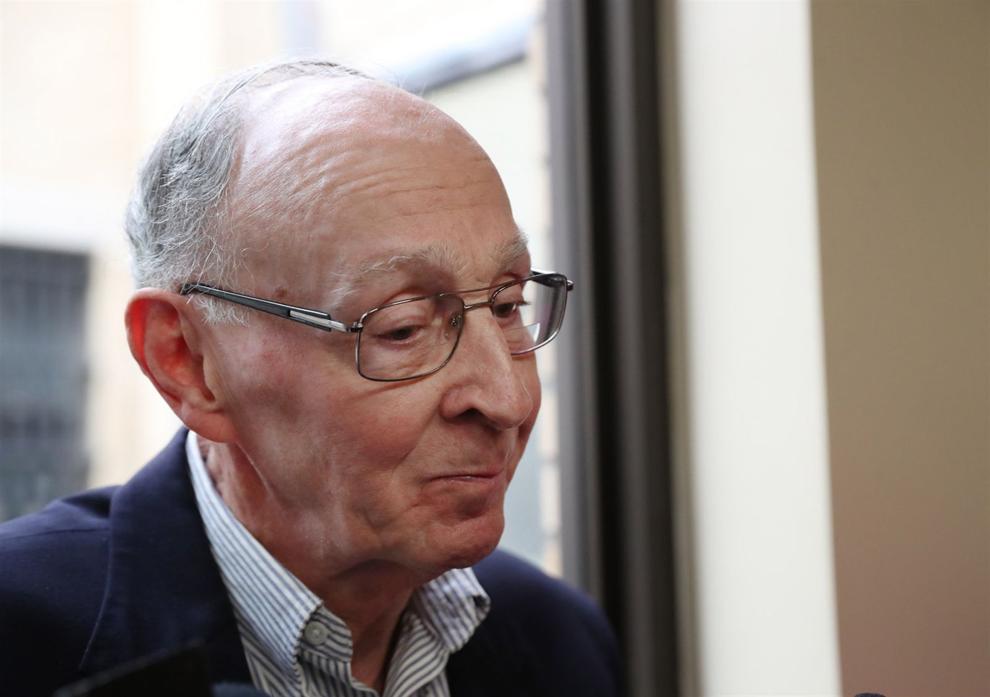 "It's been with me for 28 years," said DiBernardo, who led the team of detectives that tried to solve Steingasser's disappearance.
She was last seen alive in the early hours of Sept. 19, 1993. Five weeks later, the remains were found in what is now Clyde L. Burmaster County Park, then Bond Lake County Park, in Lewiston.
An autopsy determined Steingasser had been strangled to death.
DiBernardo said he spoke with Loraine Steingasser a couple of weeks ago. "It's still painful for her," DiBernardo said. "The tears, the pain – it doesn't stop. It just doesn't stop."
"We just have to get this done for the sake of Mandy and her mother," he added.
Although jury selection was held last week in Lockport, the trial itself will be held in Niagara Falls.
Wyoming County Judge Michael M. Mohun, the third judge to handle the case, will preside. He maintained a gag order on attorneys that already existed in the case.
Time has taken its toll on the cast of people involved – or allegedly involved – in the case.
Richard Steingasser, Mandy's father, has died. So have two of the five North Tonawanda detectives who investigated the case in the 1990s and would have been called to testify.
Caroline A. Wojtaszek, the Niagara County district attorney who obtained a grand jury indictment of Belstadt after two of her predecessors decided the evidence was too weak to attempt it, is now a county judge.
Her successor as DA, Brian D. Seaman, stepped in to join Executive Assistant DA Mary Jean Bowman and Assistant DA John P. Granchelli on the prosecution team.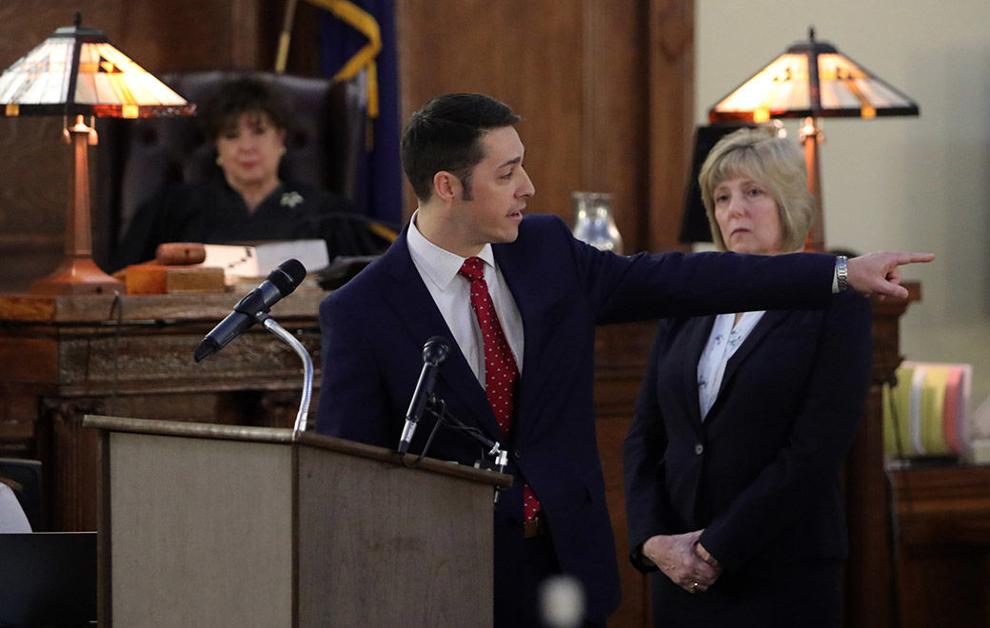 Michele G. Bergevin and Mark Murphy have been retained as defense counsel. A third member of the original defense team, Dominic H. Saraceno, withdrew from the case to make an unsuccessful run for a Niagara Falls city judgeship.
The original judge in the case, Niagara County Judge Sara Sheldon, retired in September 2020. Erie County Judge Sheila A. DiTullio was assigned to take over and chose the trial date, but she withdrew for medical reasons.
Judge Kevin Carter, chief administrative judge for Western New York, then turned to Mohun, who decided to stick with the schedule DiTullio set, in hopes of obtaining a verdict before Thanksgiving.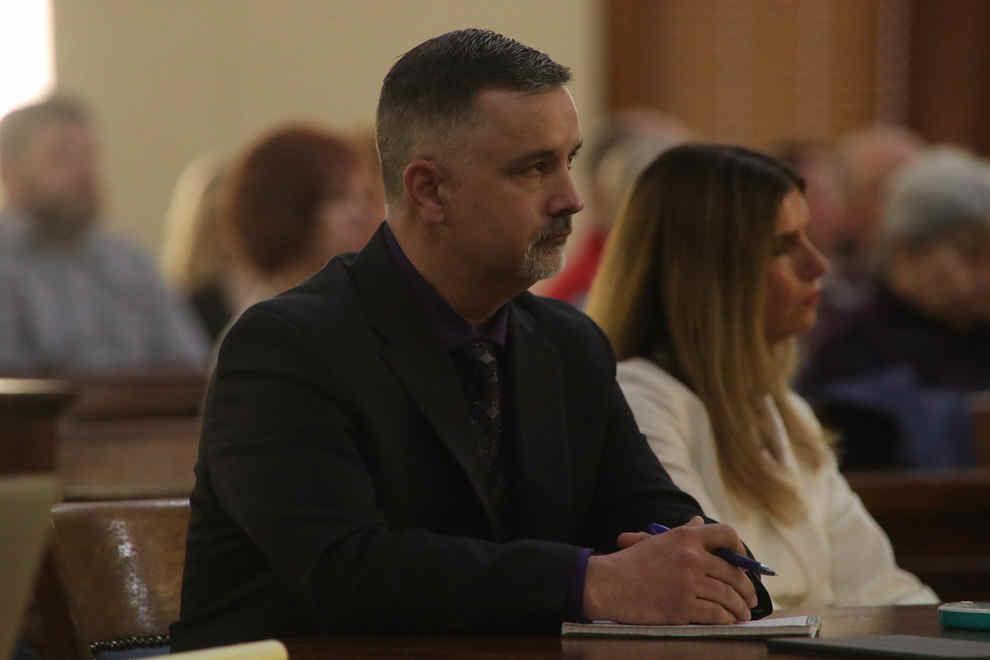 Belstadt, now 46, of the Town of Tonawanda, was 18 when Steingasser was last seen alive in the early hours of Sept. 19, 1993. That means he is actually eligible for youthful offender status if he is convicted.
Police always considered him the prime suspect, but the evidence was never strong enough to arrest him.
In September 2017, that changed. Information disclosed in pretrial hearings showed that DNA testing had determined that two hairs vacuumed from Belstadt's car when police searched it in 1993 were Steingasser's.
Previous DNA tests had concluded the hairs weren't hers, but as technology became more sophisticated, the results changed, an expert testified in a 2019 pretrial affidavit.
Wojtaszek sent Thomas E. Krantz, then a North Tonawanda captain of detectives, to Belstadt's house Sept. 11, 2017. The assignment was to warn Belstadt that the case would be presented to a grand jury unless he agreed to plead guilty to first-degree manslaughter.
Belstadt refused, and on April 24, 2018, he was arrested on a grand jury indictment warrant charging him with second-degree murder.
"The only thing that's out there is rumors about me," Belstadt said in the course of his conversation with Krantz. "I wasn't the last person to see her; I'm only the last person that has admitted to seeing her."
"He clarified that by stating that whoever killed her was the last person to see her," Krantz, now police chief, wrote in his report.
DNA testing was to have a role in the defense case, too.
Bergevin said in pretrial arguments and in her March 2020 opening statement that none of Belstadt's DNA was on Steingasser's body, but the DNA of Steingasser's ex-boyfriend was in her underwear.
Sheldon would have allowed the defense to argue the ex-boyfriend was the real killer, while the prosecution was prepared to show he left town before Steingasser went missing.
Police found Belstadt's conduct in September 1993 suspicious.
According to material disclosed in pretrial hearings and the aborted 2020 trial, Belstadt asked four friends to tell police, falsely, that he had gone to Canada the night Steingasser disappeared.
Belstadt also visited the home of another man – who said he hadn't seen Belstadt in years – to say that he had picked Steingasser up in his car on Oliver Street in North Tonawanda and dropped her off in front of a church at Oliver Street and First Avenue.
Belstadt went to the police station and told a detective he had gone to Canada, a story he later had to retract. He continued to say he picked Steingasser up on the street and dropped her off at the church, where a man allegedly was waiting.
Information from pretrial hearings also indicated that Belstadt drove his car head-on into a van without braking the day Steingasser's body was found. Sheldon ruled prosecutors could use that as part of their effort to show "consciousness of guilt."
Sheldon also allowed testimony from Christopher Grassi, who served state prison time with Belstadt in 2000, when Belstadt was behind bars for torching a stolen car.
In a pretrial hearing, Grassi said Belstadt gave him two different versions of how Steingasser was strangled while having sex with another man in the back seat of Belstadt's car.
In the first version, the unidentified other man strangled Steingasser, and Belstadt helped him dispose of the body. In the second version, offered in a later talk, Belstadt himself strangled the victim. Grassi said Belstadt later disavowed both versions.
Now, 28 years to the day from when the young woman's body was found, a jury will finally have a chance to have a say about what happened to Mandy Steingasser.
"I'm hoping it's a good sign, an indication that we're finally going to resolve this," DiBernardo said. "Justice, for all these years, has been denied. Justice delayed is justice denied."