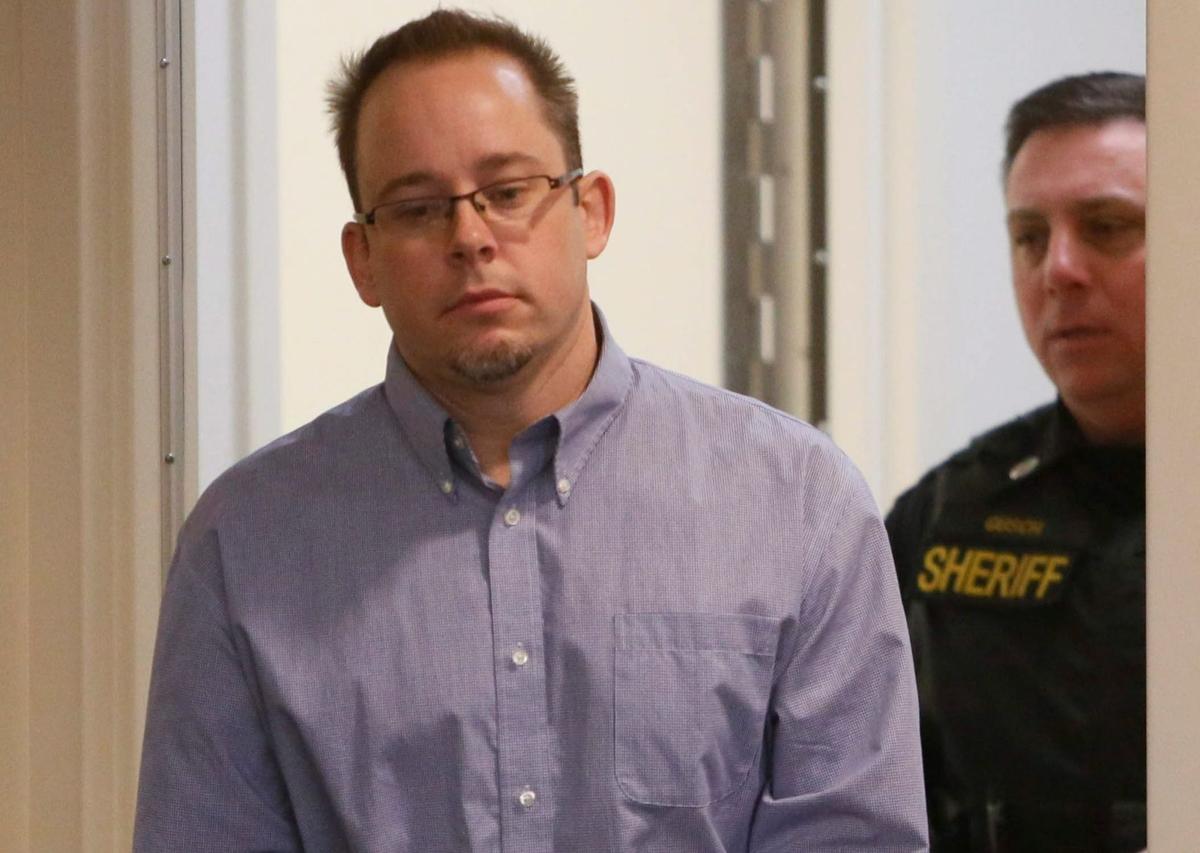 Bernard T. Grucza's laundry list of wrongdoing continued to grow Tuesday with the revelation that he did exactly what Toys R Us hired him to prevent.
He stole from the company. And he did it often and over the course of several years.
As part of his second plea deal in as many days, the convicted killer admitted stealing more than $200,000 in cash and merchandise from Toys R Us stores and then selling the merchandise on eBay.
He was working as the chain's regional vice president for loss control at the time.
"He was uniquely well suited to rip off the company that employed him," U.S. Attorney William J. Hochul Jr. said.
Grucza's admissions came just a day after he pleaded guilty to manslaughter in the stabbing death of Laurence C. "Larry" Wells II, a Toys R Us assistant manager, last June at the chain's store in Hamburg.
Law enforcement officials said they could not speculate on why Grucza was in the store that morning – his defense lawyer says he was there to steal – but they noted he was carrying a knife.
"He didn't come in for a conversation," said Hamburg Police Chief Michael Williams.
Grucza's involvement in the theft of Toys R Us merchandise was revealed Tuesday when he appeared in federal court and pleaded guilty to a gun charge.
He also admitted stealing cash – prosecutors estimate about $19,000 – from three Toys R Us stores in Pennsylvania.
"The burglaries all happened after the murder of Larry Wells," said Assistant U.S. Attorney Timothy C. Lynch.
As part of his plea agreement over the gun charge, Grucza agreed to pay $223,000 in restitution to his former employer.
Most of that, about $191,000, is a reflection of the high-priced electronic equipment he stole from Toys R Us stores in Pennsylvania and then sold on eBay.
"We understand we're on the hook for the amount of money mentioned today," Frank Housh, Grucza's defense lawyer, told the court.
And Grucza may not be the only one on the hook.
Sources close to the case say his estranged wife, Heather, also is likely to be part of a civil judgment demanding compensation for the cash and goods Grucza stole from the stores.
Prosecutors would not comment on her involvement in the scheme but indicated in court she would not face criminal charges. Her lawyer, Barry Covert, said he could not comment.
Lynch mentioned Grucza's wife – they are in the process of a divorce – while informing the court of a likely civil consent order demanding Grucza repay his former employer.
"As I sit here today, I don't know what his assets are," Lynch said later when asked about Grucza's ability to pay the restitution.
Lynch told Chief U.S. District Judge William M. Skretny that the thefts became apparent after the investigators uncovered evidence of an eBay account operated by Grucza.
At that point, the FBI began an analysis of eBay's records and Grucza's personal financial records.
"When someone is burglarizing, there's usually a financial reason," said Brian P. Boetig, special agent in charge of the FBI in Buffalo.
Lynch outlined the eBay scheme during a court appearance that included Grucza's acknowledgement that he illegally bought a .38-caliber Ruger pistol from Big Daddy Guns, a licensed dealer in Florida.
"He portrayed himself to be someone other than himself," Lynch told Skretny.
He said Grucza also lied when agents from the Bureau of Alcohol, Tobacco, Firearms and Explosives asked him about the gun.
"He said the firearm had been destroyed," Lynch said.
In the end, Grucza, 39, pleaded guilty to possession of a firearm while facing a domestic violence order of protection.
His conviction stems, in part, from an order of protection his wife requested after an alleged domestic incident last June.
When he is sentenced in July on the federal charge, Grucza will face a likely prison term of 12 to 18 months – Skretny could give him more or less – that would run at the same time as his state court sentence of 25 years in prison.