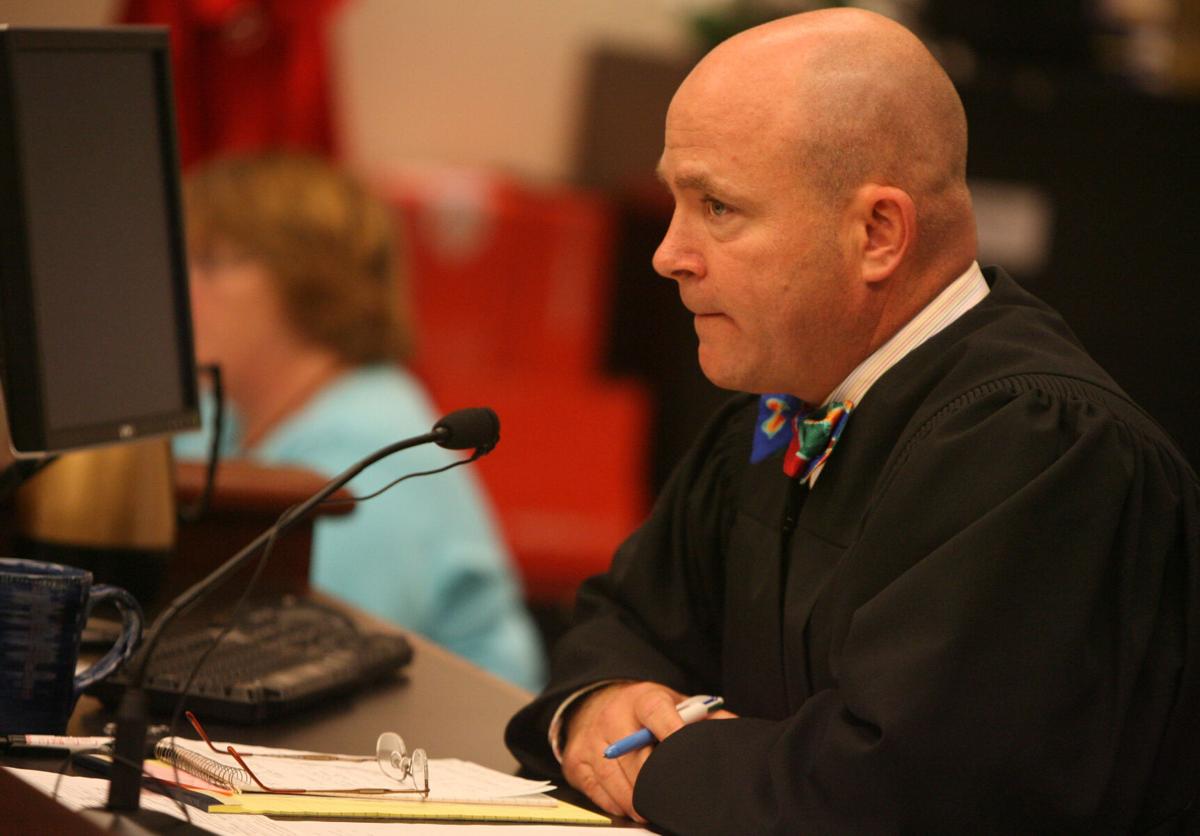 A State Supreme Court judge was injured on Sunday when a freight train struck him in Depew, authorities told The Buffalo News on Friday.
Justice John L. Michalski, 59, is recovering from his injuries at Erie County Medical Center, where a spokesman listed him in stable condition Friday afternoon.
According to three people who know the judge, he was injured when a CSX Transportation freight train struck him Sunday afternoon in Depew.
"On Sunday, February 28, a CSX train struck a person on the railroad tracks just west of the Amtrak Station platform in Depew, NY," Sheriee S. Bowman, a spokeswoman for CSX Transportation, told The News in an email. "The individual was transported to a local hospital with unknown injuries. There were no reported injuries to the train crew. Depew Police Department is investigating the incident and can be contacted with any additional questions."
Depew Police Capt. William Curr declined to discuss the incident when contacted by The News.
Attorney Steven M. Cohen, who knows the judge and has had several cases before Michalski, said Friday he has received some information on the judge's condition.
"It is my understanding that his honor was involved in an automobile accident, had some knee surgery and as far as I know, he is healing up," Cohen said.
An ECMC spokesman said he could not provide details about the injuries, but said Michalski was initially listed in serious condition and was initially treated in the intensive care unit. He said the patient has since been moved to a room outside the ICU.
Members of the judge's court staff did not return calls from The News, and a reporter was unable to reach his family.
Lucian Chalfen, a spokesman for the state court system, confirmed that Michalski had been hurt in a car accident.
"We were informed on Monday that the judge had been in a car accident and would be out for a period of time," Chalfen said in an email to The News. "We have arranged to cover his civil and criminal case inventory in the short term and wish him a speedy recovery."
Chalfen said he did not have information about Michalski's injuries or how the accident happened.
Well-liked by many lawyers in the Buffalo area, Michalski has been a judge since 2006. Before that, he worked in a law firm and served as a Town of Amherst prosecutor for several years.
He was also an assistant Erie County district attorney in the late 1980s, when he handled felony and misdemeanor offenses including domestic violence and family conflict matters throughout the local court system.