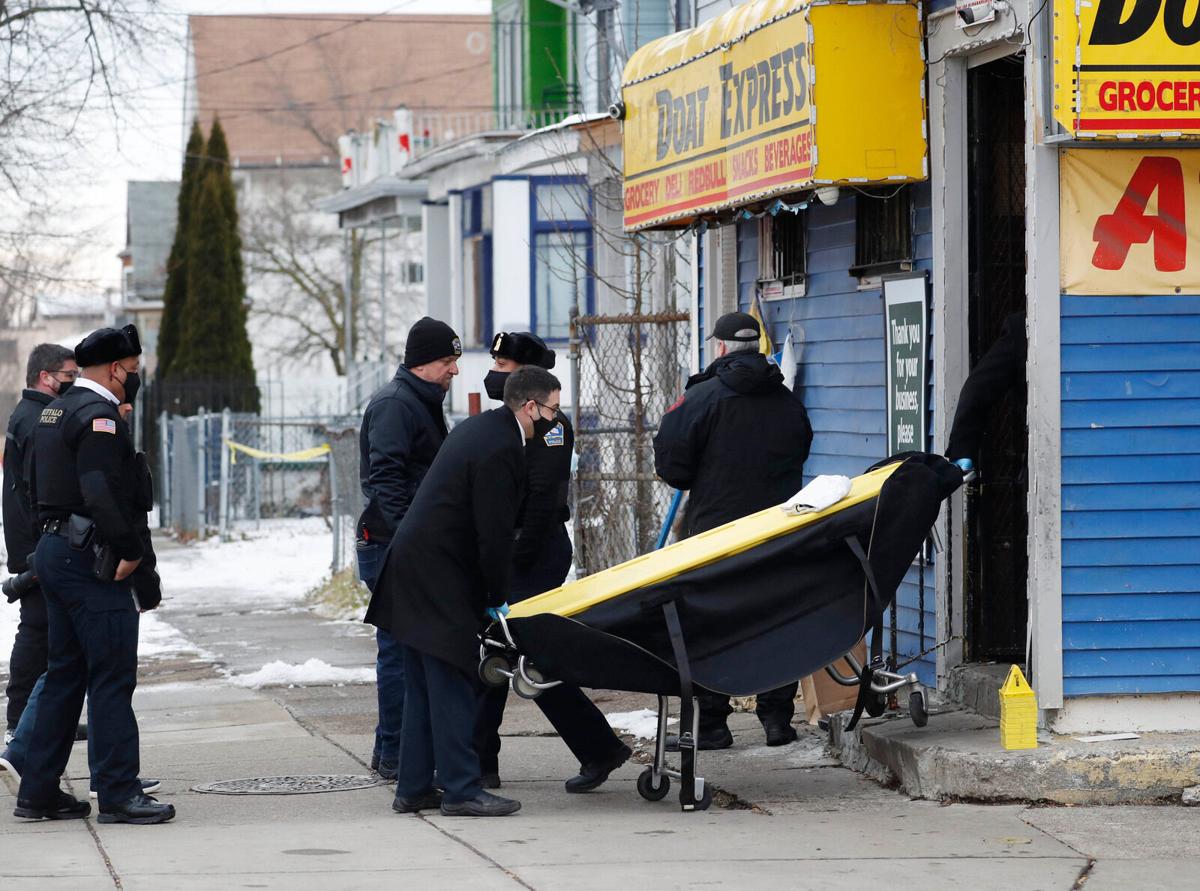 Gun violence in Buffalo and across the country surged in 2020. It's even worse here so far this year.
The number of people shot in Buffalo over the first two months of the year has jumped 140% compared to the same period last year, according to Buffalo Police Department data.
This year's total is more than double the average for January and February over the past decade, according to a Buffalo News analysis of department data.
A flood of guns onto Buffalo's streets is a key driver of the increase, said James E. Giles, coordinator of a coalition of anti-violence organizations known as Buffalo Peacemakers.
"It's been a variety of things contributing. There's no one thing going on here. The only common factor is the fact that everybody's got access to these weapons," Giles said.
In January and February, 53 people were either wounded or killed in shootings in the city. Over the same period last year, that number was 22. In 2019, it was 16.
Buffalo's shooting total for the first two months of 2021 is greater than any two-month total to start the year since at least 2011, according to a News analysis. Buffalo's average for January and February from 2011 through 2020 was 24.
"People are getting shot and killed in communities of color here in Buffalo," Erie County District Attorney John Flynn said, noting that shooting victims in Buffalo are disproportionately residents of the East and West sides of the city.
"Mothers are losing their sons. Sisters are losing their brothers to murders and shootings in our communities here in Buffalo," Flynn said. "That's who's being disproportionately affected in this community."
Of the 53 people shot, 10 were killed and 43 were injured, according to police.
Nine of the injured were teenagers, including a 14-year-old, three 15-year-olds and three 16-year-olds.
Buffalo, like many other cities across the United States, was hit hard by gun violence last year. The number of people shot last year in Buffalo rose 90% compared to 2019, department data showed. In total, 355 people were shot, compared with 188 in 2019.
Shootings were down overall in Buffalo in 2019, which saw the fewest people shot in any year since at least 2011.
Police brass ascribe the continued increase in shootings to a variety of factors, a number of which fall under the umbrella of the Covid-19 pandemic.
"Covid has restricted and really cut off a significant amount of our community outreach work," said Deputy Police Commissioner Joseph A. Gramaglia.
The pandemic also kept young people out of school and without any extracurricular activities, and, in general, people were left without regular options for recreation and leisure activity, which led to more disputes between individuals, Gramaglia said.
Another factor, according to police officials, is the effect of the pandemic on the court system. The grand jury process was halted and trials were not being held for long periods, all of which has resulted in a huge backlog of criminal cases, Gramaglia said.
Bail reform has allowed many charged with gun possession crimes to be released into the community as the cases proceed against them, he said.
"Those arrested with illegal, loaded handguns are mandated to be arraigned and bail can be set. However, due to bail reform, very low bail and sometimes no bail is set, and that's a problem," he said. "We need judges to hold gun defendants accountable to protect the safety of our streets and set appropriate bail."
The deputy commissioner said members of the department continue their work, despite the pandemic's challenges.