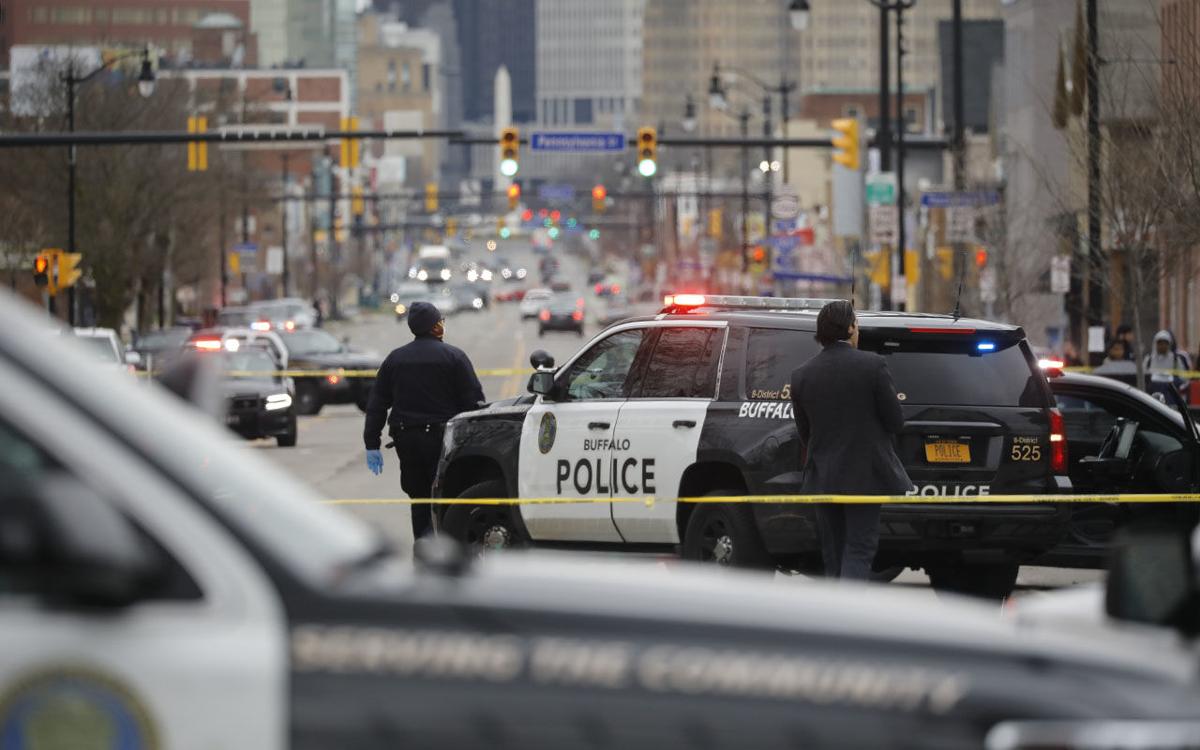 It's been eight months since someone shot Dakota Martin's brother on Herkimer Street in Buffalo's Upper West Side neighborhood.
Joseph Sanchez's death – like the overwhelming majority of shootings in Buffalo – remains unsolved.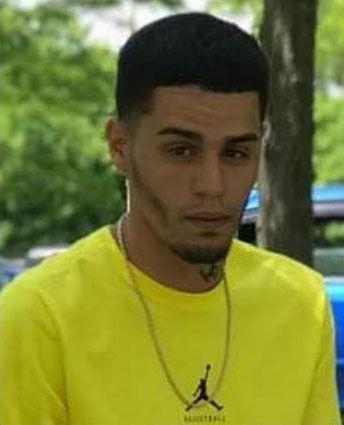 Sanchez, 27, was a father of three who liked boxing and working on cars. He hung out with his three brothers and was "a real good family man," Martin said.
"He was pretty much an average person that just had to do what he had to do to take care of himself and his kids every day," he said. "He was just trying to live a normal life."
Like many others in Buffalo, Martin and his family are waiting for police to make an arrest in their loved one's shooting.
Through the end of March of this year, only five of the 63 shootings in the city that took place in the first three months were solved, according to Buffalo Police Department data released earlier this month.
Unsolved shootings, according to experts who study the subject, harm communities on multiple levels, from leaving the perpetrators on the streets to commit more crimes to victims' families and communities at large losing trust and faith in the police, which strains the relationship between the community and law enforcement.
"The problem of unresolved shootings is exponential," said Christopher R. Herrmann, assistant professor at the John Jay College of Criminal Justice in New York City.
As shootings surge, arrests are rare
The number of people shot in Buffalo from Jan. 1 to March 31 is nearly double the number shot in the city over the same period last year, according to the latest Buffalo Police Department data.
Through the end of March, 72 people have been shot – either killed or wounded – in the city, according to the latest department data. Over the same period last year, 38 people were shot.
Overall, the 18 people killed in Buffalo – in shootings and by other means – in the first three months of the year is up slightly compared to last year, but is roughly double the average over the past decade, according to a Buffalo News analysis of police data.
From January through March of this year, about one out of every 13 shootings in Buffalo was considered solved or "cleared," most of which came through an arrest. In one case, the shooter died in a murder-suicide.
There's a difference between fatal shootings and nonfatal ones: About one in seven fatal shootings – or 14% – have been solved, while approximately one in 17 nonfatal shootings – or just 6% – have been solved.
Buffalo's numbers for this year are nearly identical to those seen in the first half of 2020, according to department data released in July 2020.
Comparing the Buffalo Police Department's clearance statistics to other jurisdictions can be tricky since police departments can have different standards for what counts as a "cleared" case. Clearance rates may also differ among neighborhoods and with different demographics within the same jurisdiction.
Although not a new phenomenon, typically the solve rate for nonfatal shootings across the United States is extremely low.
And those low rates end up perpetuating a cycle of distrust of the police, which results in more people carrying guns because they feel like they have to protect themselves.
"The inability of the authorities to respond effectively to homicide and gun violence is devastating both for the affected community and it's a terrible problem in driving persistent high levels of gun violence," said David M. Kennedy, director of the National Network for Safe Communities at John Jay College.
"The awful fact is that in most American cities, gun violence is very heavily concentrated amongst historically damaged and neglected Black communities, and a great deal of that violence is persistent, retaliatory. It's vendettas between very high-risk groups of young men, what the streets call 'beef,' " Kennedy said. "And when those shootings go unsolved, it means a couple of very, very serious things in the community. It signals to the community that the authorities don't care about their safety. It's often part of a long pattern of those communities being overpoliced and underprotected."
The overpolicing leads to more arrests and fines, which often can go unpaid. Those arrests can lead to more people being unable to get or keep jobs. At the same time, no arrests are being made in the shootings and the violence continues. That damages the legitimacy of authorities in the eyes of the community, Kennedy said.
Many view the police as not caring, which leads to less trust of the police, which makes community members less inclined to provide information, which is exactly what police need to make an arrest.
"That leads to a dynamic in which people will do what they need to do to, as they feel, protect themselves," he said. "And the failure of the authorities to address gun violence means that people get guns for self-protection."
Very small numbers of young men also join gangs and other groups in order to have people to "watch their back," Kennedy said, and those groups become embedded in patterns of retaliatory violence.
In addition, there's a street ethic that in order to be safe, individuals have to protect themselves, and part of that is not cooperating with the police, which again makes shootings harder to solve and drives further violence.
Shooters, those who've hurt or killed loved ones and friends, are seen out in the community, leading the victims' acquaintances to conclude no one's doing anything about it, which furthers the pattern of "street justice," Kennedy said.
"It's a very bad thing that these incidents go unaddressed," he said.
Police department efforts
Last summer, the department instituted "shoot reviews" – weekly meetings of multiple units of investigators, as well as representatives from other agencies. The premise behind the new tactic, based on a strategy developed in Milwaukee, is to get everyone in the same room so they all have access to the information at once.
The court system being either completely shut down or otherwise slowed due to the Covid-19 pandemic also has been problematic in terms of getting offenders off the streets, said Deputy Commissioner Joseph Gramaglia.
Nonfatal shootings traditionally are more difficult for police to solve because of the reluctance of victims and witnesses to cooperate with investigators.
"We have victims who tell detectives right then and there, 'I'm not cooperating. I'm not pressing charges,' " Gramaglia said.
But that doesn't mean police stop trying to solve the cases, he said.
Investigators can use available video, forensic and medical evidence to make some cases, like they have a couple times through the "shoot review" process, the deputy commissioner said.
In addition to its effects on the courts and the grand jury process, the pandemic has also limited the amount the department has employed a crime prevention strategy known as "custom notifications," in which police visit the homes of at-risk young people and try to talk to them and their families.
"On our end, we need to do more to prevent shootings and we have started increasing our custom notifications," he said, "and we are working on ramping up more community-involved efforts, community-engaged efforts to try to reduce the number of shootings."
Joseph Sanchez was in the middle of moving from Buffalo to Niagara Falls when was shot the night of Aug. 1 inside a U-Haul truck on Herkimer, according to his family. His body wasn't found until the next morning.
Rumors have circulated about who Sanchez's killer is. Family members and friends of Sanchez have heard an individual's name associated with the killing, said Martin, his brother.
That situation applies in many unsolved cases, with law enforcement believing they know who committed the crime but still unable to gather the evidence to make an arrest or make the charges stick.
It comes back to having witnesses or others willing to provide information to the police and prosecutors.
Last September, Crime Stoppers Western New York offered a reward of up to $7,500 for information about Sanchez's killing. Authorities ask anyone with information to call Crime Stoppers at 867-6161 or submit a tip through Crime Stoppers' "Buffalo Tips" app.
Buffalo police ask those who have information about any unsolved shooting or homicide to call or text the anonymous TIP-CALL line at 847-2255. The department's homicide squad can be reached at 851-4466.