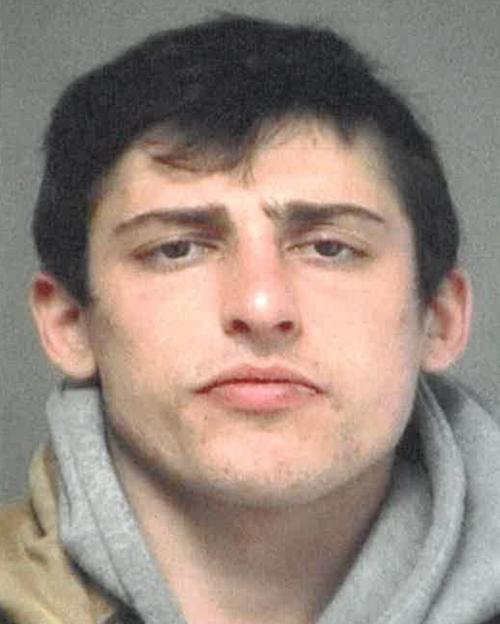 Defense attorney Robert Viola thought he had a commitment from State Supreme Court Justice Richard C. Kloch Sr. that would keep his client out of state prison for a 2020 hit-and-run crash that killed a woman on the Tuscarora Reservation.
Kloch disagreed, sending the man, Michael Blackburn of Niagara Falls, to prison for up to six years. The sentence enraged Viola and preceded a near brawl between supporters of the defendant and the victim in the courthouse parking lot after the hearing.
Blackburn, 24, was arrested May 7, 2020, and charged with being at the wheel of a sport utility vehicle that struck an all-terrain vehicle on Garlow Road on the Tuscarora Reservation at 2:14 a.m. that day. Evonne Printup Rice, 28, the ATV operator, was thrown from her vehicle and died at the scene.
Although there was no charge for impaired driving, Kloch said he thought "there was some involvement in alcohol or drugs."
"We know you have prior alcohol and substance abuse instances in the past, and afterward," Kloch told Blackburn. Blackburn was arrested on an aggravated DWI charge in 2018.
Lewiston police and the Niagara County District Attorney's Office on Thursday identified the man they say was the driver in a fatal hit-and-run crash May 7 on the Tuscarora Indian Reservation. Michael A. Blackburn, 23, of North Avenue, Niagara Falls, was charged with a felony count of leaving the scene of a fatal crash. District Attorney Caroline A. Wojtaszek
Kloch also criticized Blackburn for "an inordinate amount of speed" before the crash and for stopping to remove the license plates from his Jeep.
"That indicates to me you were interested in one thing – yourself," Kloch said.
Viola said there were many people at the scene of the crash.
"He said he was fearful," Viola said of his client. "He should have called the police."
Viola and Kloch agreed the case was "not a homicide."
Viola said the victim was "in the middle of the road" and called the death "an unavoidable accident." He also said Blackburn "has mental health issues, and is being treated for them at the jail."
A Niagara Falls man who police say was stopped at a green light early Wednesday morning and only began moving once the officer beeped his horn was charged with aggravated driving while intoxicated, according to a Niagara Falls police report. Michael Blackburn, 21, of Lockport Street, was pulled over at about 12:50 a.m. on Niagara Street. Police reported Blackburn
"I am very sorry for my actions," Blackburn said. "I should have done things a lot differently, but I wasn't in the right mindset."
The judge noted that he revoked Blackburn's bail in the wake of his June 17 guilty plea after Blackburn was charged in connection with an "assault in which alcohol was involved."
When Kloch announced the sentence of two to six years for leaving the scene of a fatal accident without reporting it, Viola asked him to repeat it. Kloch did so, and Viola said, "That is not what was represented to me."
"There was no sentencing commitment," Kloch replied.
"That is being disingenuous," Viola retorted.
Kloch reminded him that he has 30 days to appeal the sentence.
After Kloch left the bench, Viola threw his legal pad and file across the courtroom.
In court, supporters of Printup Rice spoke of moving on.
"The best thing is to accept and forgive," the victim's aunt, Jerrie Lea Printup, said in court.
"It's over a year later and we're hoping for justice," said Autumn Thibault, who said she was a lifelong friend of Printup Rice. "Our family is still learning to cope with this loss."
But after the proceeding ended, court officers separated supporters of Blackburn and the crash victim, Printup Rice, to prevent a possible brawl in the parking lot. About 35 people attended the sentencing.