The woman struck by a pickup truck during a protest in front of City Hall Wednesday night suffered a fractured shoulder and possibly a fractured wrist, her supporters said Thursday.
Two protesters at the scene said they believe the driver of the pickup truck was the same as a woman who was yelling at the protesters earlier in the night.
Fellow protesters identified her as Karen Huffman. She was acting as a "bike marshal" and a legal observer during the demonstration Wednesday evening in Niagara Square. Huffman is a board member of Slow Roll, which organizes large group bicycle rides in the region.
Buffalo police said Thursday that the incident was under investigation by the Buffalo Police Department Accident Investigation Unit and the Erie County District Attorney's Office.
Police identified the victim only as a 59-year-old Buffalo woman. An ambulance took her to Erie County Medical Center, where she spent Wednesday night. She remained in stable condition Thursday.
Police also said the driver is cooperating with the investigation. No charges have been filed.
Eve Shippens, a teacher from Buffalo who was among several dozen people who were protesting Wednesday night, said she was standing about 6 feet away when the protester was hit by a pickup truck. The protester was stopped on her bike, just off the curb in front of City Hall, Shippens said.
Many of the protesters were in the street between City Hall and the McKinley Monument, according to witnesses and multiple videos from the scene.
Huffman was helping with security for the protesters as a "bike marshal," Shippens said. "... They're the ones who block traffic at intersections to keep us safe."
Moments before Huffman was struck by the pickup truck, Shippens said, a white car stopped in the middle of the protesters and a man came out of the car.
"He was getting out and yelling at people. I was too far from that to know what was going on," Shippens said.
Protesters designated to handle security were trying to de-escalate the situation, when, Shippens said, she heard the screeching of tires coming from around Niagara Street.
"I hear the tires screech and then I see the truck swerving. It looked like it was going to come on the sidewalk at first. It was coming toward us. And then she hit (her). It was a tremendous bang. (She) goes flying up in the air ... She hit the ground," Shippens said.
Another protester, Dianne Britain, a Buffalo community organizer, said she heard an engine revving just before the crash.
Huffman, who was standing with her bike, yelled: "Everybody move! Move!"
Britain said she saw the pickup truck come around a corner. The driver "never slowed down. She never hesitated. She never stopped. There was no braking. She just plowed right there. We just watched my friend get smashed. I thought for sure she was dead," Britain said.
One group of protesters gathered around the protester to tend to her injuries while another group chased after the truck, Shippens and Britain said.
A video taken by one of the protesters posted to social media showed about a half dozen people chase after the truck and then surround the truck. A woman with a baseball cap is seen at the wheel. The protesters are seen yelling at her. She screams out her window, waving her hand: "Sir, sir. Help." One person appears to try to puncture the tires on the pickup truck before it drives away.
The protest Wednesday night in downtown Buffalo followed news that a Kentucky grand jury indicted a former police officer with "wanton endangerment" related to the fatal shooting of Breonna Taylor during a police raid.
Britain said Huffman was angry and frustrated by the grand jury's actions.
Shippens described Huffman as a generous and humble person who is always volunteering to help people in need. She volunteered with PUSH Buffalo's Mutual Aid Distribution and has delivered food to people using her bike.
"That quote by Mr. Rogers? About whenever there's a crisis look for the helpers? That's Karen," Shippens said. "If there is something wrong happening she doesn't take up room. She doesn't ask for attention. She will just do what she can to help other people."
Slow Roll Buffalo organized the "March for Karen and Justice for All" Thursday night, starting at Niagara Square.
"We don't want to be here tonight but we're here, and we're going to keep coming," Seamus Gallivan, co-founder of Slow Roll Buffalo, said Thursday evening in Niagara Square.
A protest was organized by Slow Roll Buffalo for member Karen Huffman who was hit by a pickup truck last night during a protest for Breonna Taylor. Slow Roll co-founder Seamus Gallivan speaks. #protest pic.twitter.com/SEhfr0pkwH

— Sharon Cantillon (@SharonCantillon) September 24, 2020
About 200 people showed up, many with bikes, making their way from Niagara Square to Broadway, then up Genesee back to Niagara Square.
"At Karen's request, we're not going to make a hero out of Karen," he said. "She was here last night for Breonna Taylor."
India Walton, another Slow Roll board member, said Huffman said they should keep the focus on "what we're fighting for."
But, Walton said, "Karen is my hero."
News staff reporter Barbara O'Brien contributed to this report.
Gallery: Slow Roll Buffalo's 'March for Karen and Justice for All'
Slow Roll Buffalo's 'March for Karen and Justice for All'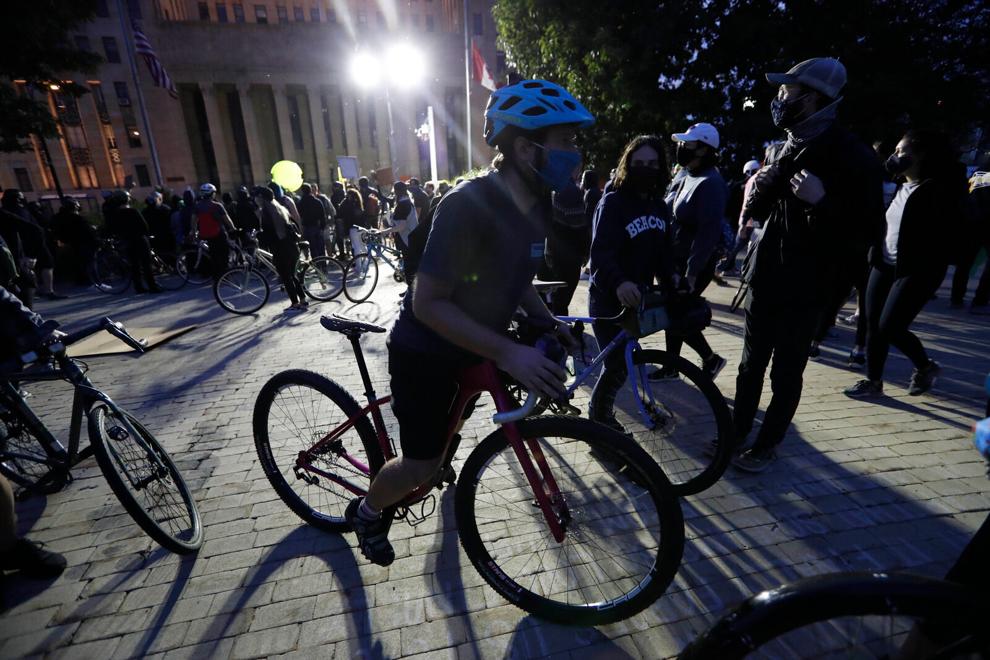 Slow Roll Buffalo's 'March for Karen and Justice for All'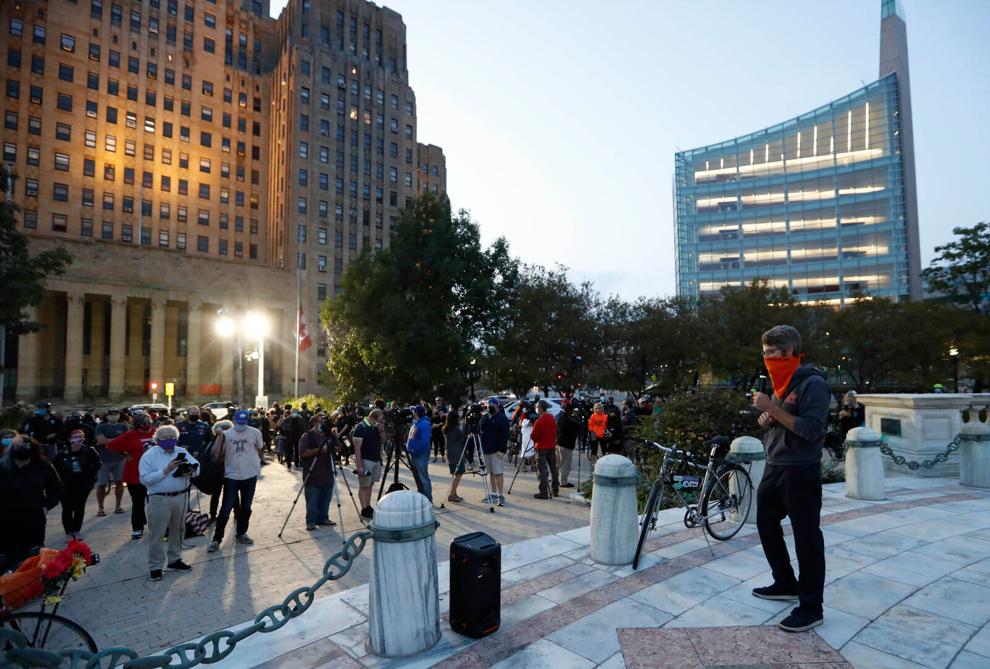 Slow Roll Buffalo's 'March for Karen and Justice for All'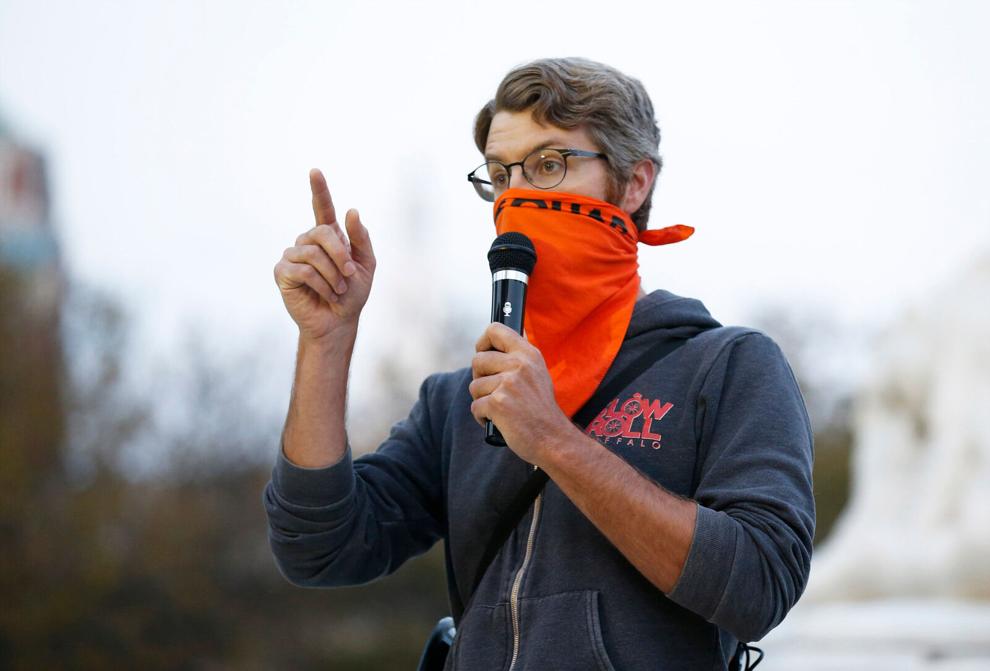 Slow Roll Buffalo's 'March for Karen and Justice for All'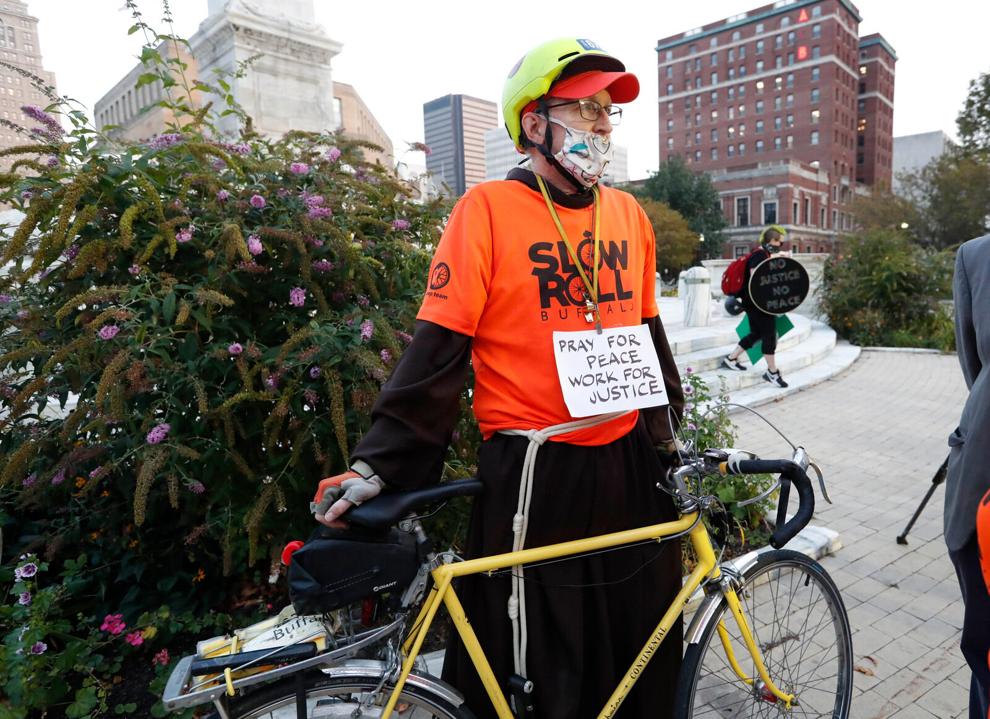 Slow Roll Buffalo's 'March for Karen and Justice for All'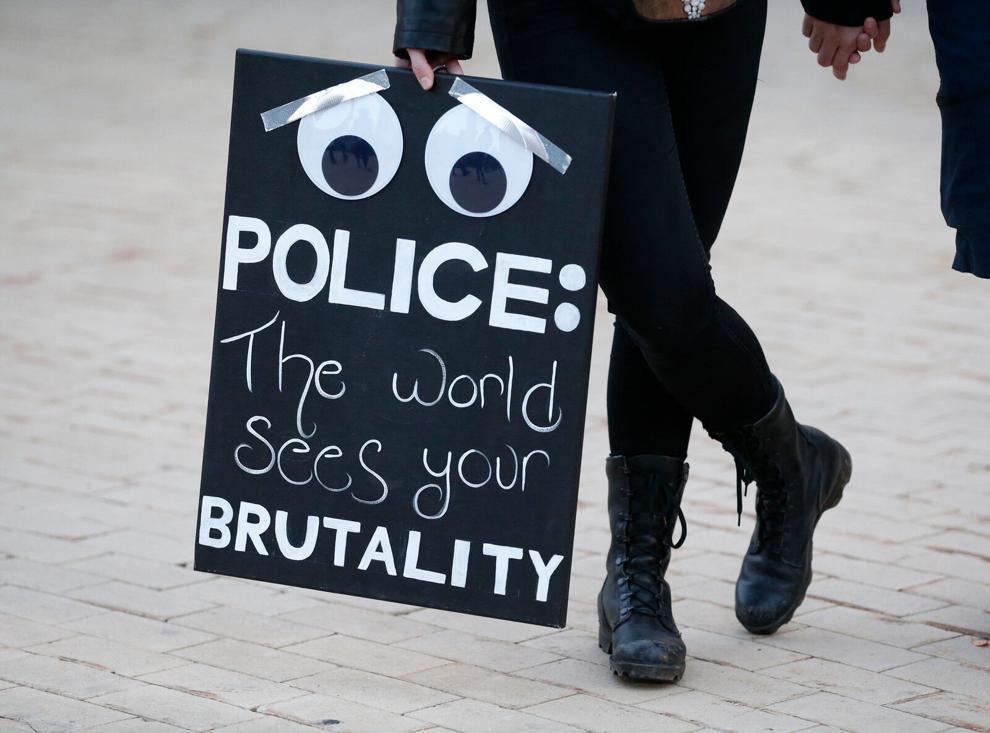 Slow Roll Buffalo's 'March for Karen and Justice for All'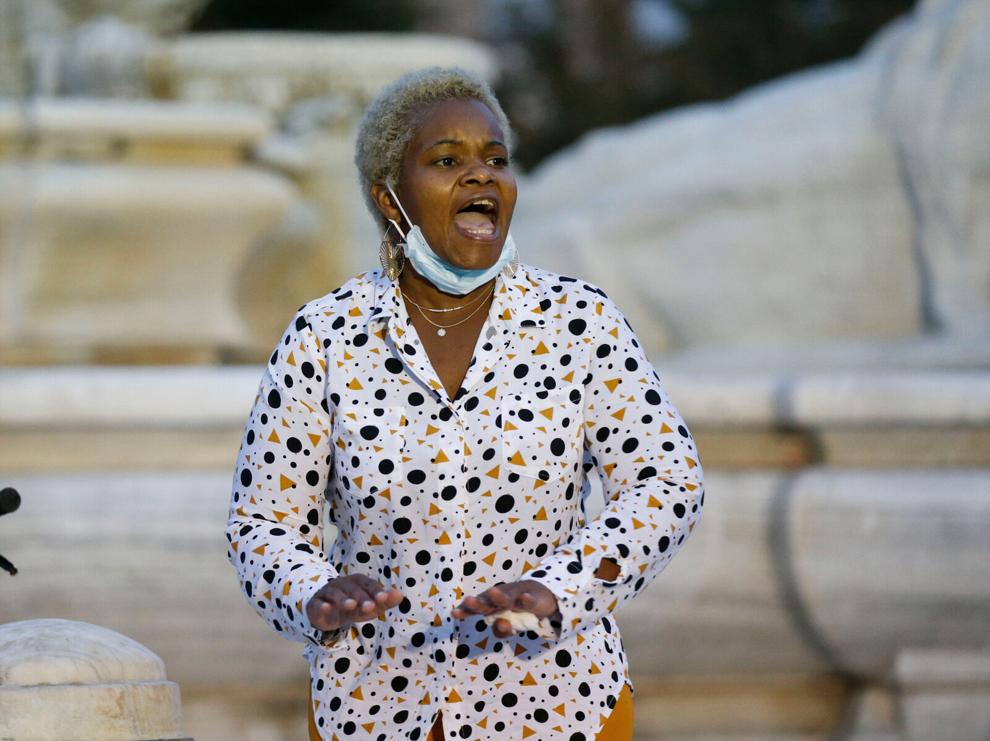 Slow Roll Buffalo's 'March for Karen and Justice for All'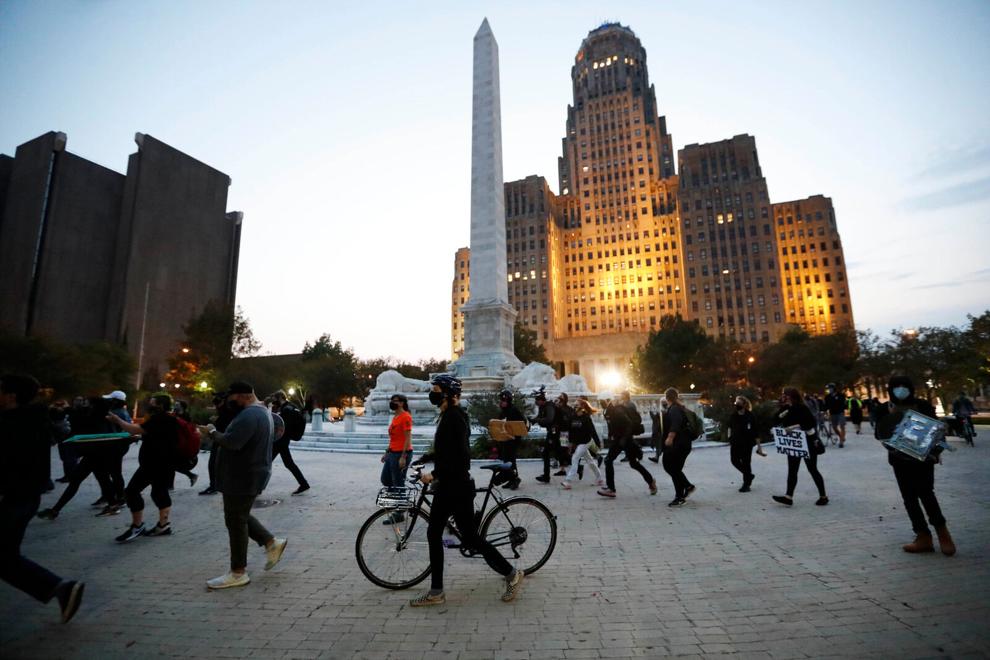 Slow Roll Buffalo's 'March for Karen and Justice for All'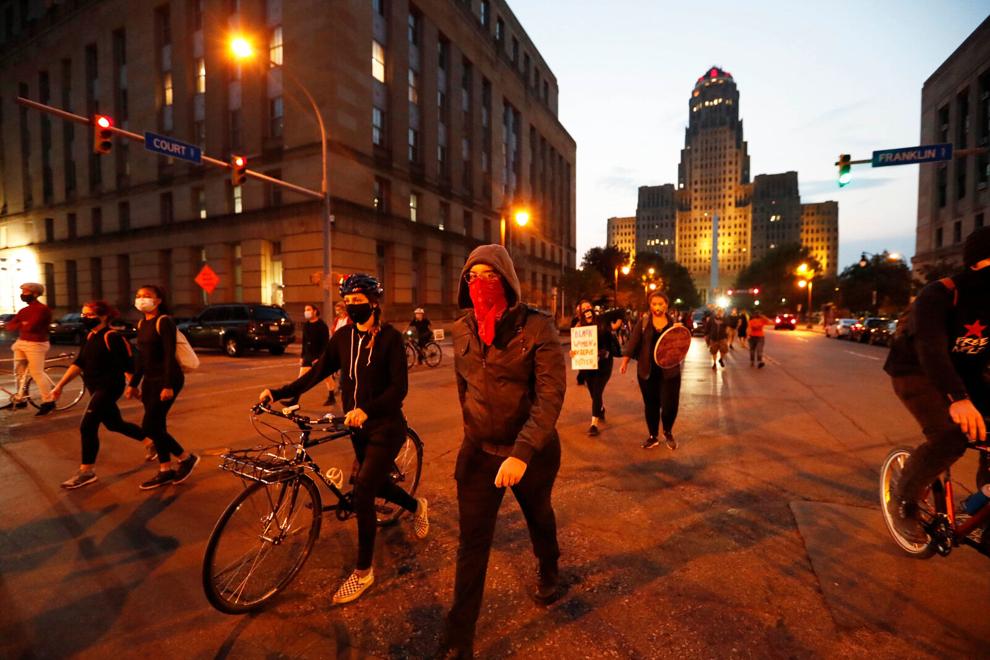 Slow Roll Buffalo's 'March for Karen and Justice for All'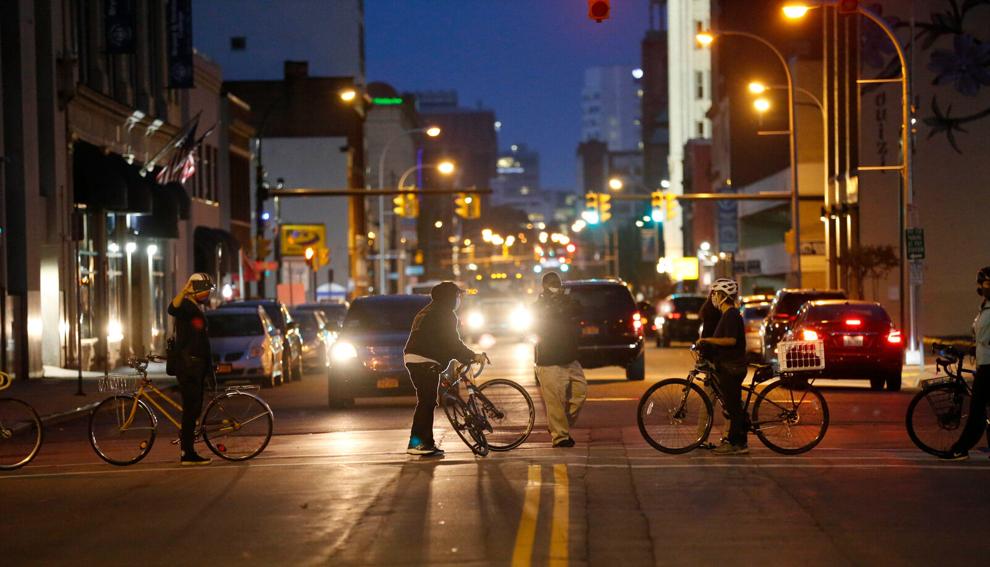 Slow Roll Buffalo's 'March for Karen and Justice for All'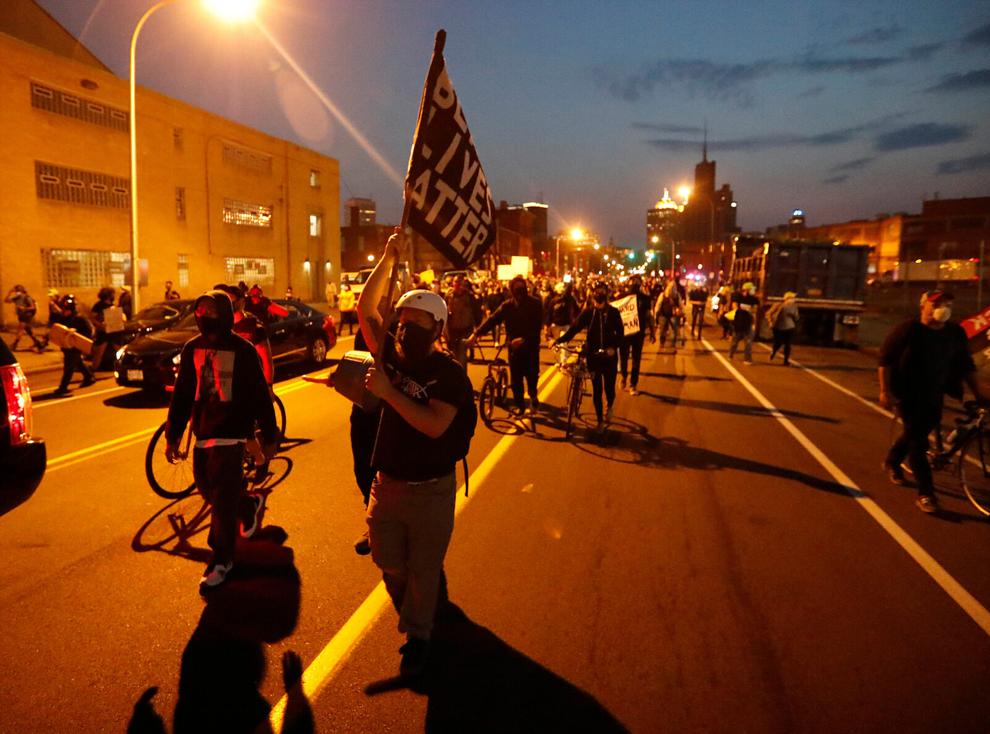 Slow Roll Buffalo's 'March for Karen and Justice for All'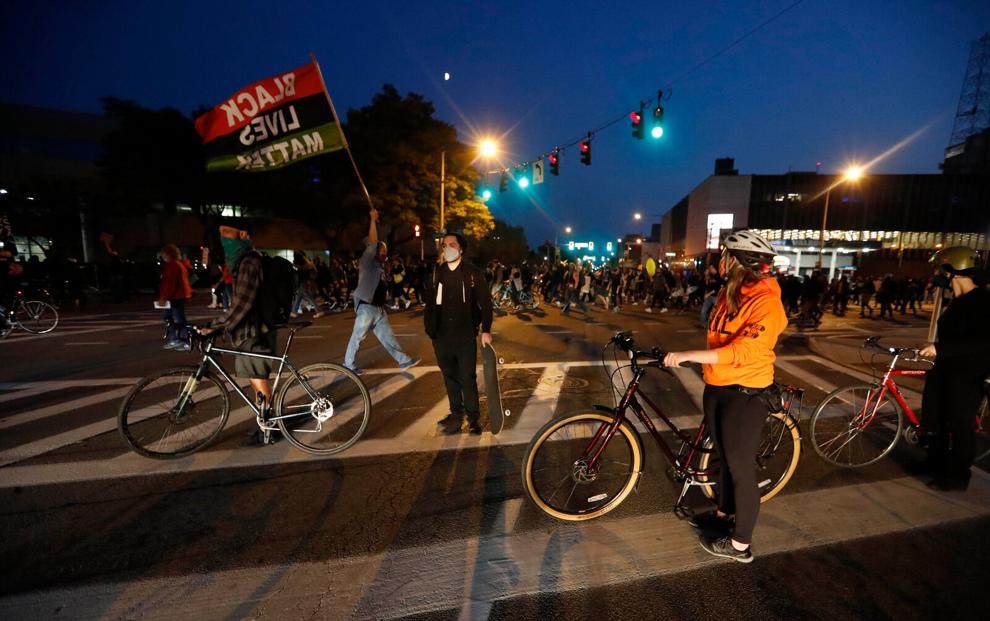 Slow Roll Buffalo's 'March for Karen and Justice for All'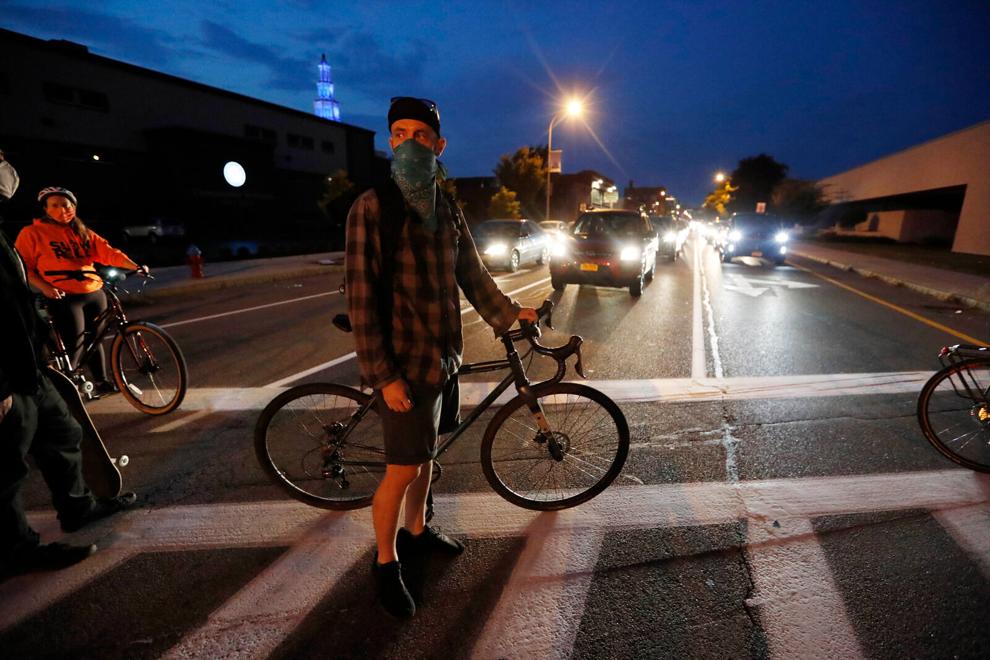 Slow Roll Buffalo's 'March for Karen and Justice for All'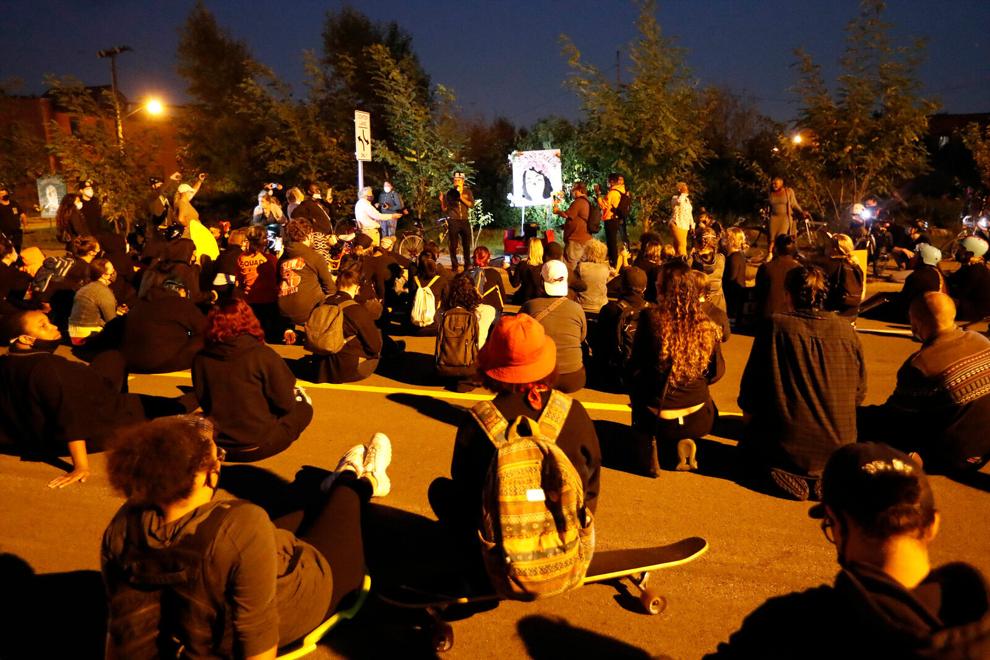 Slow Roll Buffalo's 'March for Karen and Justice for All'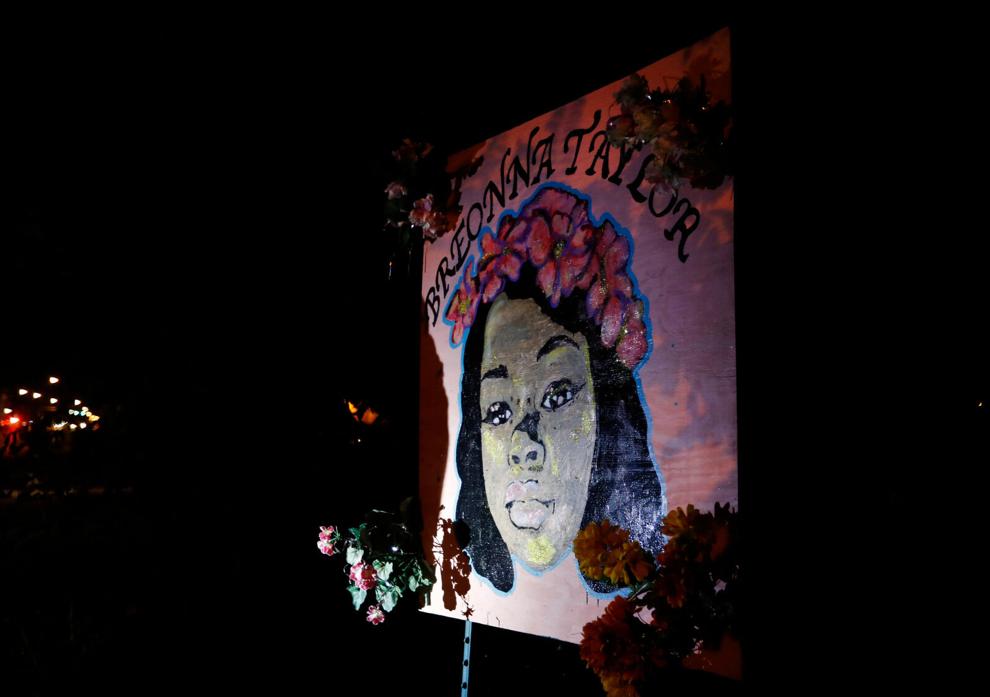 Slow Roll Buffalo's 'March for Karen and Justice for All'