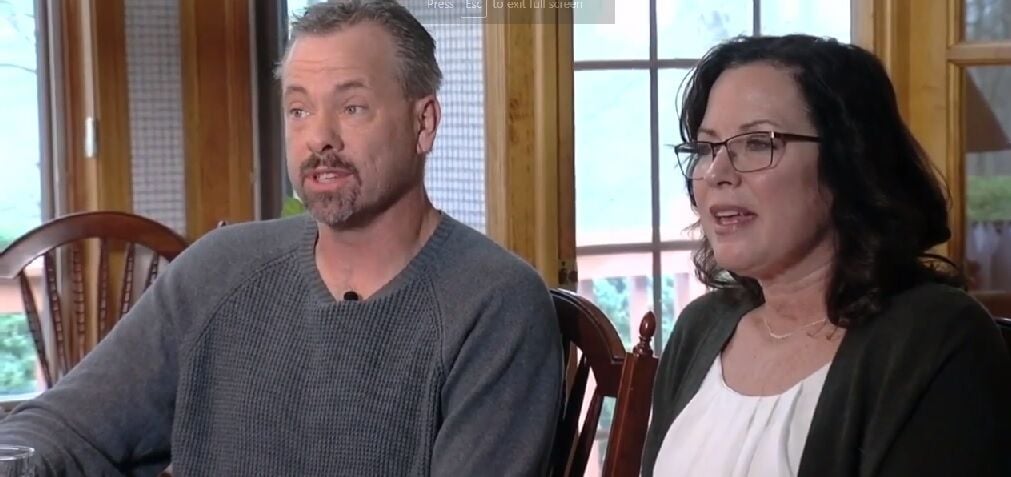 A youth pastor and Christian camp director who was accused of inappropriately touching 21 girls is suing the Amherst megachurch that hired a lawyer to investigate the allegations.
Wayne S. Aarum, who runs the Circle C Ranch in Delevan, claimed in a defamation lawsuit filed this week that The Chapel and its executive pastor, John Camardo, engaged in a "sustained campaign of ... false and malicious accusations" against Aarum that hurt his reputation.
The longtime director of a Christian youth camp in Delevan is refusing to step down despite complaints that he inappropriately touched young women and girls.
Aarum is seeking $3.1 million in damages.
The inappropriate behavior included stroking legs and touching clothed breasts and genital areas, according to a letter Norris sent to the New York State Office of Children and Family Services.
Some of the allegations date back to the 1990s, when Aarum ran a ministry program for high school students at The Chapel. Other inappropriate behaviors allegedly occurred during his time as Circle C Ranch director since 2000, although none of the complaints related to behavior within the past five years.
The News reported in April on the allegations and Chapel investigation.
Chelsea Carnahan told The News that Aarum stroked her back, hair and legs during one-on-one counseling sessions when she was a Pioneer High School student from 2006 to 2010.
She also said Aarum on occasion grabbed her from behind and pulled his pelvis tight to her body. Carnahan had attended First Baptist Church of Arcade, where Aarum is pastor, and volunteered at the Circle C Ranch in the winter, she said.
Aarum's lawsuit was filed by Amherst attorneys Steven K. Long and Olivia T. Paulo-Lee on Wednesday, the same day the Rochester Democrat & Chronicle published a detailed account quoting several other women who alleged inappropriate contact.
Aarum has denied any wrongdoing, and he told his congregation in April that he never intended to offend anyone with his remarks or actions. He continues as First Baptist Church of Arcade pastor and Circle C Ranch director.
"I am who I am. If I have offended you, I will apologize," he said during a church service in April.
Circle C Ranch was started in 1968 by Aarum's father, Wesley Aarum Sr.
Wayne Aarum, 55, ran a ministry program at The Chapel for high school students in the 1990s, before taking over operation of the ranch in 2001 and becoming pastor of First Baptist Church of Arcade in 2002.
For many years, The Chapel, a popular nondenominational megachurch with several offshoot congregations, encouraged families to send their children to Circle C Ranch.
Aarum said in his lawsuit that the relationship between the church and the camp began to cool after the death of church founder James Andrews in 1999 and the start of a "more expansionist and financially oriented" management of the church under new Lead Pastor Jerry Gillis.
A Chicago developer has been eyeing the 315-acre Circle C Ranch camp property for a proposed $500 million windmill project, but the camp's board has refused to sell or lease the land, according to court papers.
The lawsuit alleges that leadership of The Chapel have become aware of the growing value of the camp property and that Camardo has sought since 2019 to dig up dirt on Aarum, with the aim of hurting his reputation and creating "a more favorable board of directors to control the Circle C Ranch camp and the use and disposition of its land."
Camardo did not respond Friday to a voicemail and email seeking comment.
He previously has said that Chapel leaders were not seeking to take control of the Circle C Ranch board or the camp property.