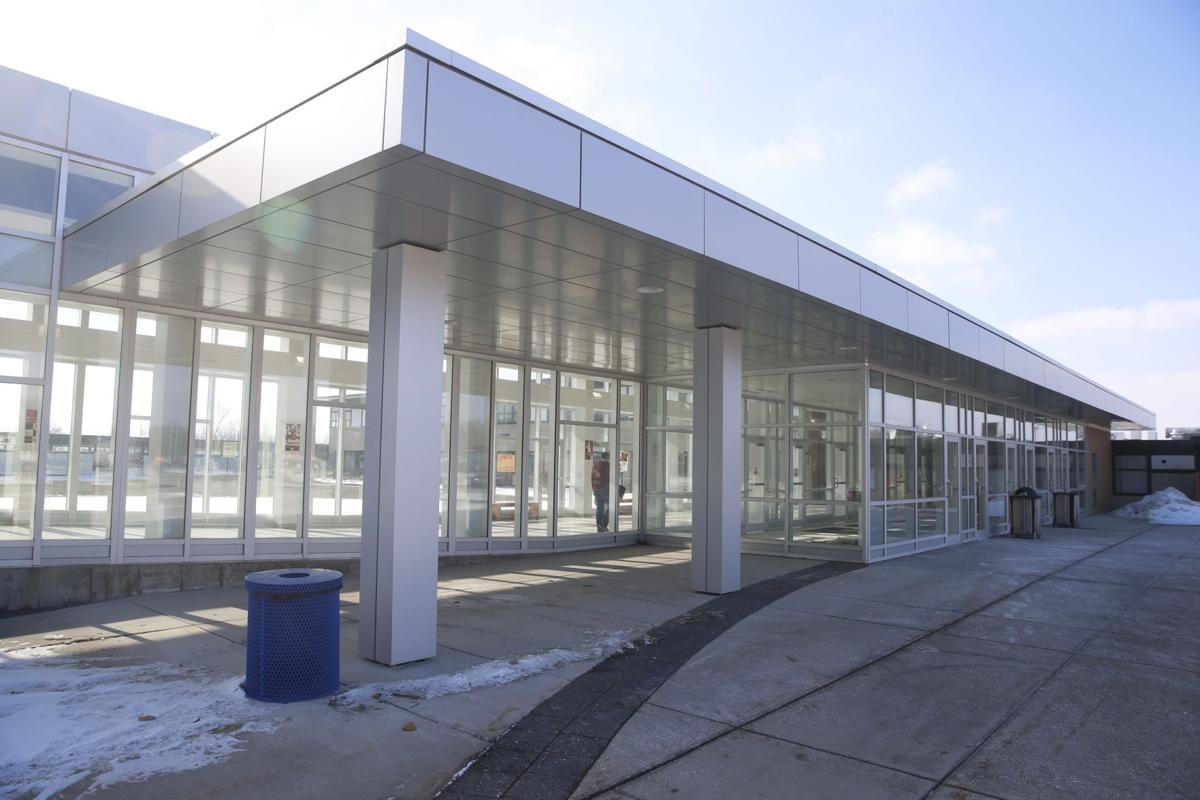 A Niagara Wheatfield High School senior was allowed to remain in school for nine months despite charges of raping a classmate last year, a fellow student said Thursday.
Students reportedly are planning a walkout Friday at noon to protest the district's handling of the case.
Elias Q. Dowdy, who turns 19 on Saturday, pleaded guilty May 23 in Niagara County Court to third-degree rape in connection with the crime that occurred in the Town of Niagara May 28, 2018. He was arrested July 31.
Dowdy, scheduled for sentencing July 25 by Judge Sara Sheldon, is free on bail but is due for a court appearance Friday regarding an order of protection for the victim.
The victim told The Buffalo News in a text message that she thought the school district should have disciplined Dowdy.
"I don't think anyone should have to go to school and see the person who's ruined/changed their life," she wrote. "They should know that going to school they'll be away from him/her."
"I understand he has the right to education but why couldn't they give him that a different way, with our after school program or send him to the academy?" the victim texted. "Why did I have to go to school everyday and see him, it killed me more and more everyday knowing he was walking school pretending nothing happened."
A statement by Superintendent Daniel G. Ljiljanich posted on the district's website Thursday afternoon hinted that Dowdy might face school discipline.
"I was just informed that the student accused pled guilty to unlawful conduct this past week in court. As a district, we are now in a position to address the situation directly and will do so," Ljiljanich wrote.
He did not respond to an email asking for specifics.
Niagara County District Attorney Caroline A. Wojtaszek declined to comment on the case because Dowdy is eligible for youthful offender status.
A woman who identified herself as a friend of the victim's mother, stirred up a hornet's nest on social media Thursday with a Facebook post complaining that the district was not protecting the girl.
The woman wrote that the girl spent time in the district's in-school suspension room when she wanted to feel safe.
The rape victim said in a text message that happened once.
"I haven't been feeling comfortable, so I've been missing some school to stay away from having to see him," she wrote.
"Previously, she was granted a restraining order which the school refused to enforce due to the male student's 'right to an education,' " the Facebook post said. "Instead of punishing the student who pled guilty to sexual assault, the administration told the victim to 'find another route to class.' Most recently she was sent to the in school suspension room so she would feel 'safe.' "
"According to the victim, in classes that he would not have to walk that direction, he intentionally walked that way to become closer to the victim. He has not said anything to (the girl)," said Caleb Ribbeck, a Niagara Wheatfield senior and a friend of the girl's.
He said in a telephone interview that students are planning a walkout at noon Friday to protest the district's handling of the case.
"(Dowdy) was allowed to return to lacrosse to play the rest of the season," Ribbeck said. "He is still allowed to go to graduation and prom. He still walks around school with his normal schedule."
Ribbeck said that Dowdy, a lacrosse player, had told teammates that he would be allowed to attend graduation and the senior prom.
"By allowing him to continue to attend class and participate in school functions the school administration perpetuates rape culture and victim blame," the Facebook post said. The poster did not respond to a message from The Buffalo News.
The superintendent's statement referred to "an incident involving two of our NWSD high school students regarding an allegation of serious, improper conduct reported to law enforcement previously and that took place off school property and outside of school functions in the summer 2018. This incident has been a criminal matter and therefore was proceeding through the criminal justice process with law enforcement."
"I play sports, and Niagara Wheatfield's code of conduct specifically says if there's any sexual harassment or sexual crimes, you are to be suspended for the rest of the season," Ribbeck said. "He was not, because the school claimed (the crime) was off campus."
"The District adheres to state and federal requirements regarding student investigations and discipline," Ljiljanich wrote in his statement. "The District's ability to address an allegation concerning an incident which occurred outside of school grounds and functions and which is being investigated by law enforcement is particularly challenging.
"That notwithstanding, our counselors and members of our administration have been working with the families throughout this situation and will continue to provide support and counseling as requested. We take any allegations involving student misconduct very seriously and, as appropriate, proceed with our own internal investigations in accordance with state and federal requirements and cooperate with law enforcement."