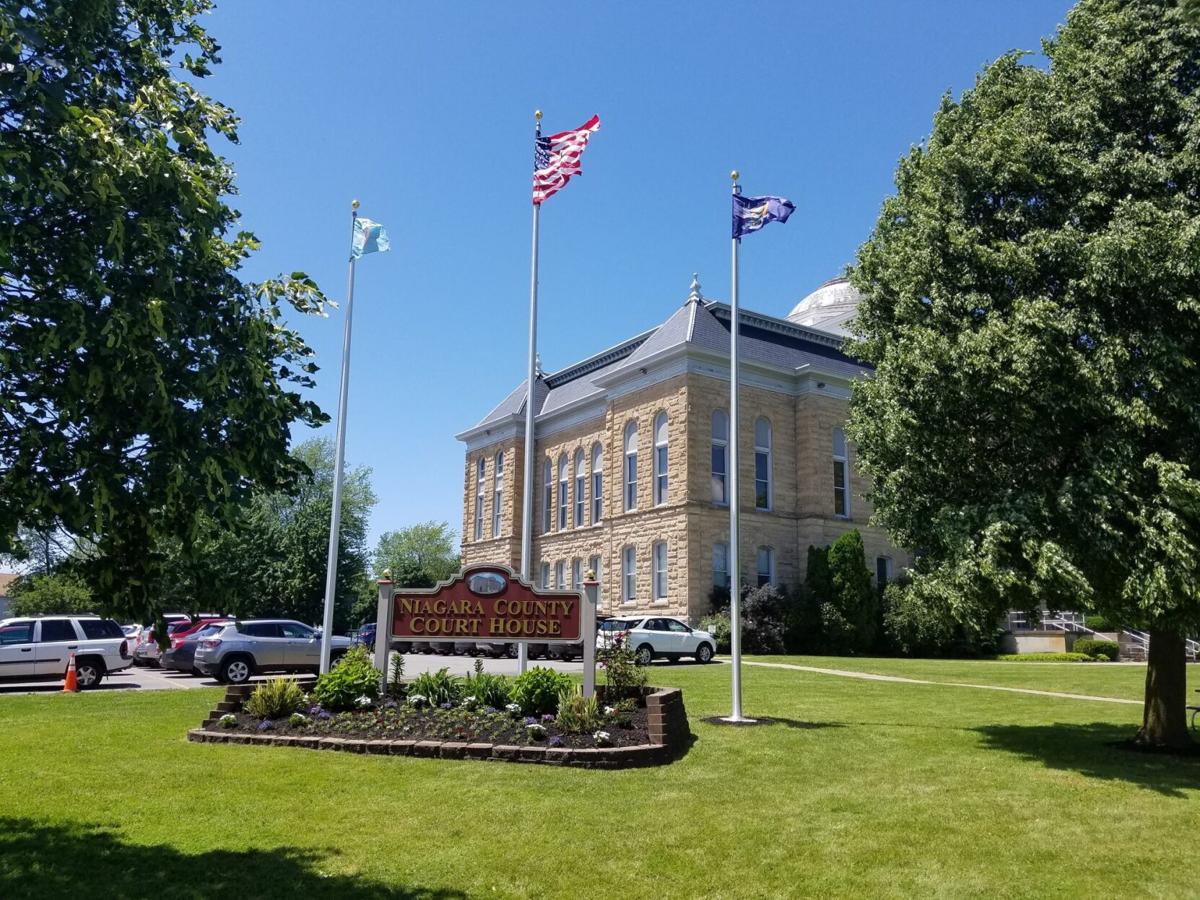 This week's arraignment on a 12-count sexual assault indictment wasn't the first time Niagara Falls attorney Nicholas D. D'Angelo has been charged with a sex crime.
In 2009, when he was 16 years old, D'Angelo pleaded guilty to sexual misconduct involving a 14-year-old girl in a stairwell at Niagara Falls High School.
That case, which began with a charge of first-degree rape, ended with a guilty plea to a misdemeanor count of sexual misconduct and a grant of youthful offender status, according to documents on file in the Niagara County Clerk's Office.
The case is officially sealed, but some information about it is publicly available through documents filed in some of the five defamation suits D'Angelo filed a few weeks ago against some of his online critics.
D'Angelo, 27, a practicing attorney, filed the defamation suits after he was targeted with an Aug. 21 lawsuit by a Niagara Falls woman who accused him of raping her in his law office in the fall of 2019.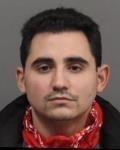 The circumstances and dates mentioned in that lawsuit do not match those for any of the three victims named in the indictment to which D'Angelo pleaded not guilty Monday in Lockport.
Brian J. Hutchison, an attorney representing two of the five people D'Angelo sued, filed a response in court that stated that D'Angelo pleaded guilty to sexual misconduct and was granted youthful offender status.
That sealed the case and allowed D'Angelo to avoid registering as a sex offender.
Hutchison's filing included 2016 affidavits in a civil suit filed against D'Angelo and the Niagara Falls City School District by the girl who said D'Angelo raped her Oct. 7, 2009, when she was 14 and he was 16.
Amber Gagnon, now 25, came to the Niagara County Courthouse to see D'Angelo's arraignment Monday, but she was among the members of the public and the media who were barred from the courtroom.
She gave The Buffalo News permission to use her name.
"I'm just hoping he finally gets sentenced, because he walked free from me," Gagnon said. " He should have been locked away 11 years ago."
Her Jane Doe affidavit in Hutchison's filing, recalling the events of 2009, says that on Jan. 26, 2010, she was present in Niagara Falls City Court Judge Angelo J. Morinello's courtroom to see D'Angelo plead guilty to sexual misconduct, but she had no knowledge of the sentence.
Paul J. Cambria Jr., D'Angelo's attorney in 2010, declined to comment on the case Tuesday. So did Brian M. Melber, who represents D'Angelo on the current indictment.
On May 2, 2016, according to one of the exhibits in Hutchison's filing, State Supreme Court Justice Ralph A. Boniello III ordered D'Angelo to turn over to the girl's attorneys "various records related to his criminal sexual assault of the plaintiff."
D'Angelo's attorneys appealed that ruling, but the appeal was rejected in an Oct. 6, 2017, ruling by the Appellate Division of State Supreme Court, which referred to D'Angelo's "youthful offender adjudication."
Niagara Falls School Superintendent Mark R. Laurrie confirmed this week that the district's insurance company paid a settlement to the plaintiff in 2018.
On Monday, D'Angelo pleaded not guilty to an indictment accusing him of sex crimes against three women.
He is accused of first-degree rape, two counts of first-degree criminal sexual act and one count of unlawful imprisonment against a woman whom he met on an online dating site in the fall of 2016, Erie County District Attorney John J. Flynn Jr. said. D'Angelo is accused of locking the woman in his car in Niagara Falls and raping her.
One count of first-degree criminal sexual act was lodged in connection with a second victim, who allegedly was compelled to have sexual contact with D'Angelo in his Lockport law office on Oct. 26, 2018.
D'Angelo's alleged connection with a teenage prostitute led to seven counts of the indictment, Flynn said. D'Angelo is accused of having sex with the prostitute three times between Aug. 28 and Oct. 7, 2019, either in North Tonawanda or in his Niagara Falls law office, Flynn said.
The charges include three counts of third-degree patronizing a person for prostitution and two counts each of third-degree rape and third-degree criminal sexual act for having sex with a person under 17, which is the age of sexual consent in New York.
By the time of the third incident, Flynn said, the prostitute had turned 17, so there were no third-degree rape or criminal sexual act charges for that.
Flynn said in a news conference Monday that his prosecutor, Lynette M. Reda, asked State Supreme Court Justice Richard C. Kloch Sr. to jail D'Angelo without bail, but Kloch decided to release D'Angelo on his own recognizance.
The reasons for Kloch's decision are not known because the public and reporters were barred from the courtroom. Kloch told The Buffalo News after the proceeding that he thought the courtroom should not have been closed by a court security officer.