It's the summer of 2012, and a federal agency has again criticized Buffalo for the way it handles grant money, city employees are in court appealing for raises, and the state-run board that has monitored City Hall spending for almost a decade says "significant financial challenges" remain.
Meanwhile, Buffalo's deputy mayor, the powerful number two official credited with the election victories that put Byron W. Brown into the mayor's office, moonlights as a campaign strategist. Steven M. Casey's primary tasks are to manage the government day to day, shoot down problems and strategize. But on the side, he's arranging advertising and mailers for a candidate with no connection to the mayor.
Casey, who by then had been dubbed the "shadow mayor," was asked by a Buffalo News reporter that summer how his long shot efforts to elect Charles M. Swanick to a State Senate seat benefited his City Hall boss. Casey, who had just formed his own political consulting company, dismissed the question.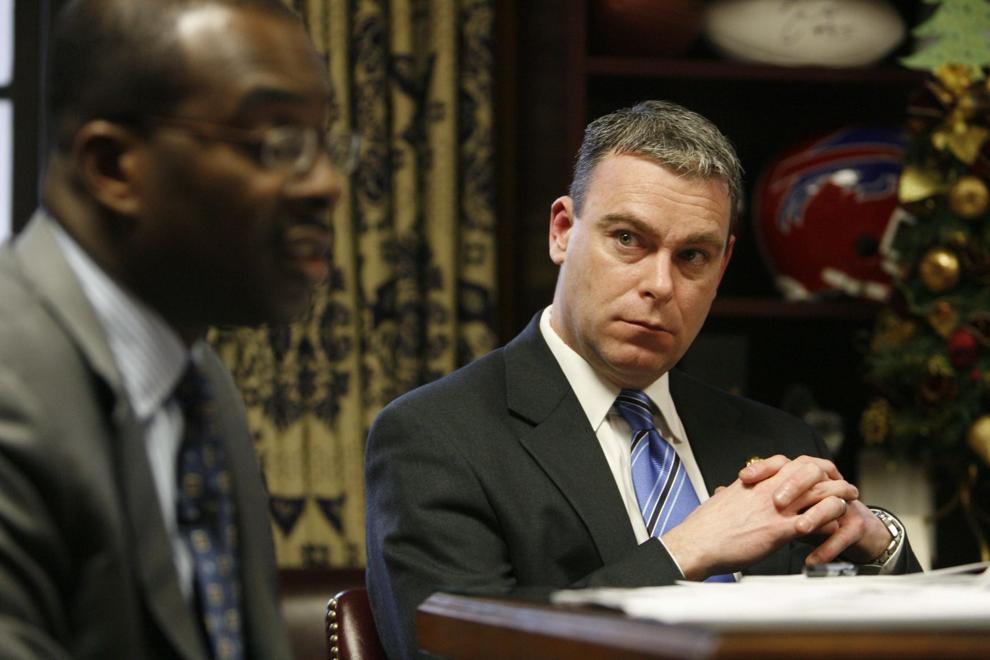 Days ago, Casey signed a court document admitting that his one-man company, LSA Strategies, violated federal law by engaging in a kickback scheme during the Swanick campaign. It all occurred while Casey directed the workforce of New York's second-largest city – at the mayor's pleasure.
The Brown team stressed Monday that it has no control over an employee's private life.
"Every city employee is expected to completely fulfill their work-time requirements," mayoral spokesman Michael DeGeorge said when asked how the mayor ensured that Casey concentrated foremost on his approximately $100,000-a-year government job.
"Employees are permitted to use their personal time on outside activities that they choose," DeGeorge said. "The business of governing takes place in City Hall, and any non-government activity occurs on one's personal time."
Brown, Casey and a third political player in their midst, G. Steven Pigeon, all had grievances with Erie County's Democratic hierarchy. Pigeon, a mentor to Casey, stepped aside as party chairman in 2002 after the ranks soured on him. Brown and top aide Casey had squabbled with party headquarters for years, and the Democrats refused to endorse the incumbent mayor when he first ran for reelection in 2009.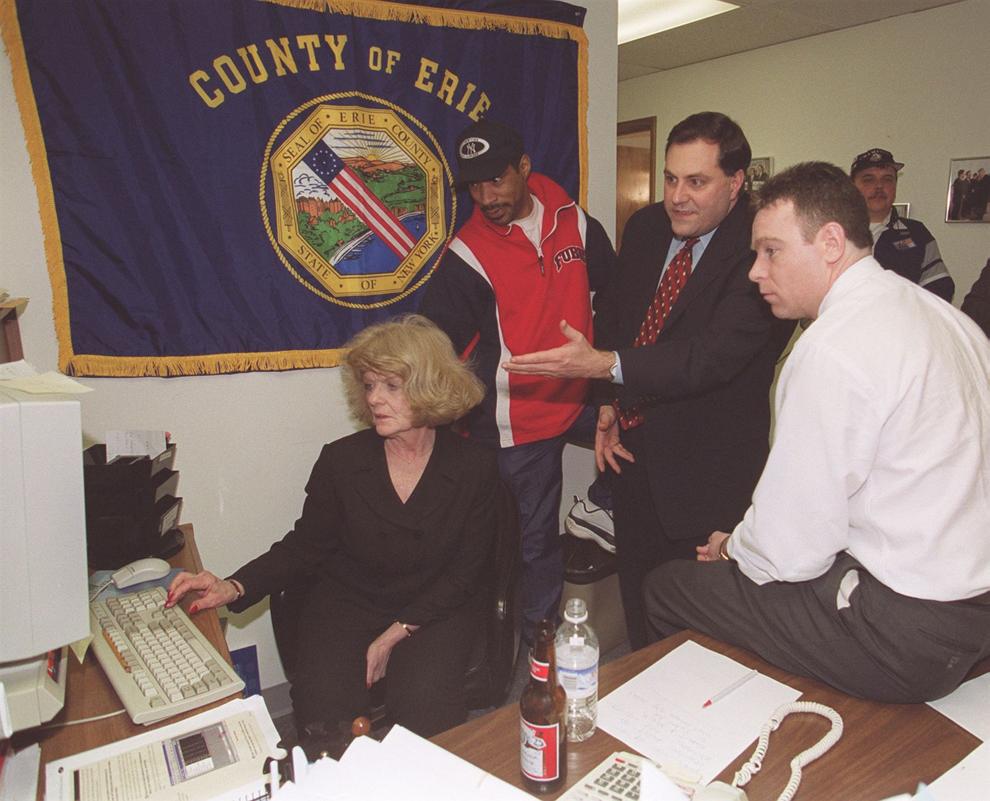 Pigeon and Casey ran their own wing of the party, fielding and supporting candidates to oppose the headquarters' favorite for various local offices. This brought a backlash from party leaders, and they prodded the county Board of Elections to investigate the financing of the alternate campaigns and whether election laws were being followed.
The Board of Elections also looked into the role Pigeon's WNY Progressive Caucus played in financing campaign materials for certain county Legislature races in 2013 and for Swanick's State Senate race in 2012. The Democratic Party had endorsed Hamburg attorney Michael Amodeo, who won the primary. But Swanick held the Conservative Party line, enabling first-term Republican Mark Grisanti to run up the middle and win the district a second time.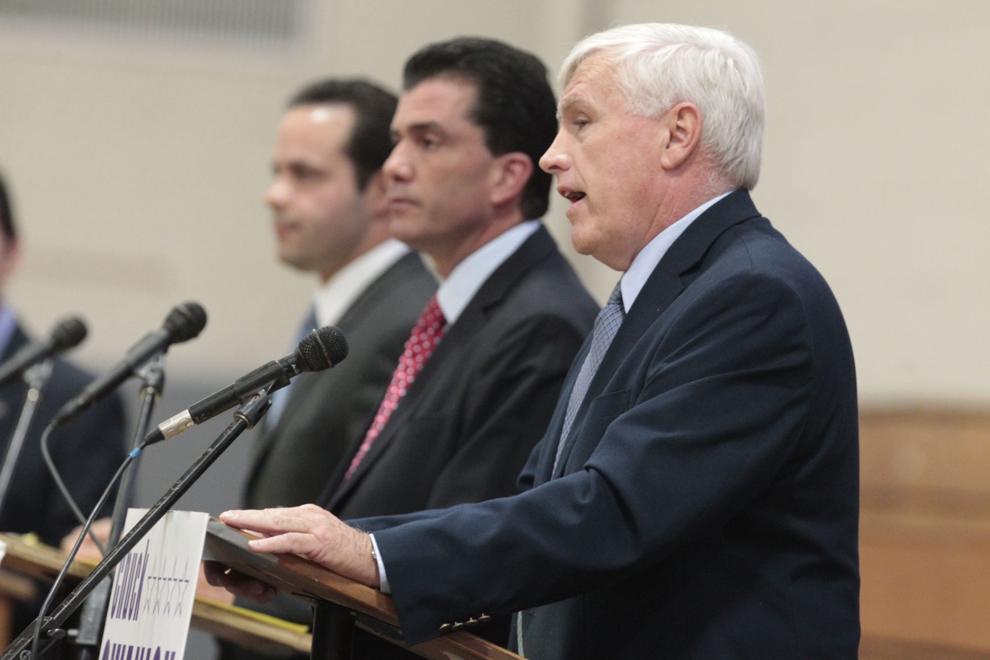 The elections board focused on whether the WNY Progressive Caucus was truly raising and spending the sums it indicated in its public finance reports, and on the caucus' dealings with the printers hired to produce campaign materials. Eventually, the local inquiry drew the attention of the state Attorney General's Office when it was run by Eric T. Schneiderman.
Casey left City Hall in 2014 to continue his campaign business and to work, from his home in East Aurora, for a developer based in Syracuse. A year later, in May 2015, state and federal investigators launched morning raids at his home and the homes of Pigeon and Christopher M. Grant, a strategist for candidates on the Republican side who had formed another political business with Casey.
Grant and Casey had solidified their alliance in 2010, when Grant served as chief of staff to then-County Executive Chris Collins. Grant and Buffalo's deputy mayor persuaded a trio of county Legislature Democrats to join the Republicans to give Collins a majority that served his needs. As for Pigeon and Casey, they – rather than Democratic Party headquarters – got to tap the pipeline of patronage supplied by the Erie County Water Authority.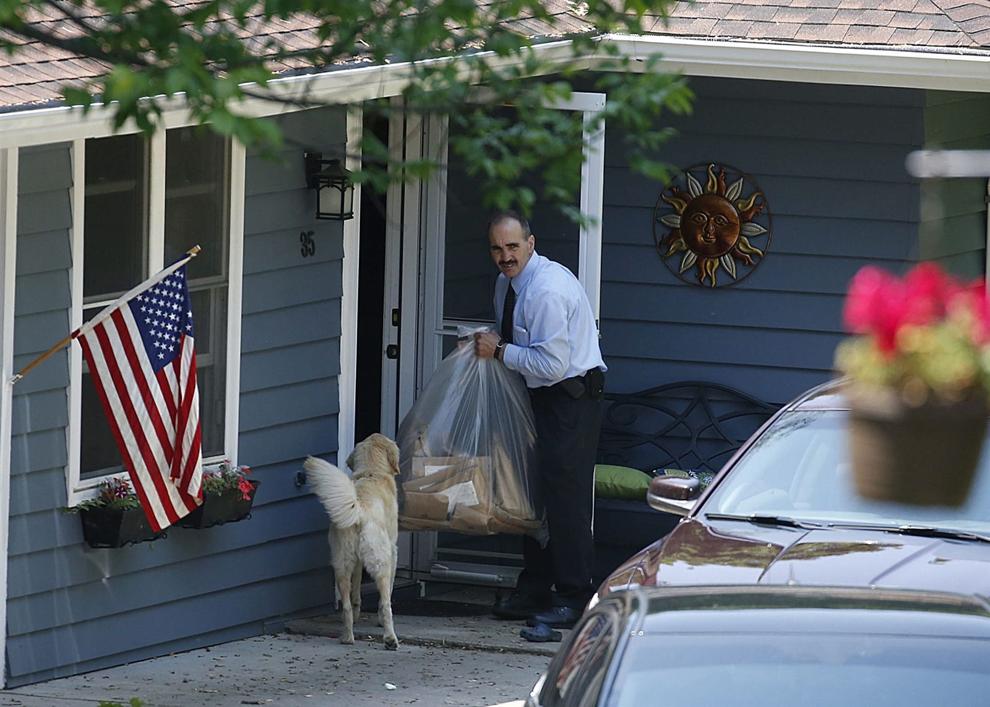 Soon after the raids, unidentified investigators told The Buffalo News, that they were curious about the relationships between the strategists and the printers they hired, as the county Board of Elections had been. Of particular interest was flow of money from printers back to the consultants. "Some people would call them referral fees," an official said, mentioning none of the consultants in particular, "and others would call them kickbacks."
Despite the raids, FBI agents took no immediate action against Casey, who, The News confirmed in 2016, was talking with FBI agents investigating public corruption. Grant has never been charged with a crime, and he and Casey still work together at Grant's company, Big Dog Strategies. Pigeon's emails gave investigators new information, and in 2018 he pleaded guilty in State Supreme Court to bribing a judge, and in U.S. District Court to arranging an illegal contribution to the campaign of Gov. Andrew M. Cuomo, who was not implicated. Pigeon has yet to be sentenced.
Corruption investigations continued to swirl around City Hall. In the summer of 2017, city officials received a subpoena seeking documents on vendors with city contracts. Also that summer, investigators searched the home and business offices of Maurice L. Garner, founder of the political group that launched Brown's career, Grassroots. Garner, whose name also came up in a federal investigation of the Community Action Organization, run by allies of the mayor, denies wrongdoing. In November 2019, the FBI searched the office of the Buffalo Urban Renewal Agency.
Casey's appearance in federal court last week comes as Brown fights to save his political career. Stunned by upstart India Walton in the Democratic primary, the mayor has no option but a write-in candidacy if he wants to serve an unprecedented fifth term.
Against this backdrop, the former deputy mayor entered a guilty plea on behalf of LSA Strategies to wire fraud. The company, not its chief executive, is the wrongdoer, according to the agreement reached with the U.S. Attorney's Office. Prosecutors, according to the plea agreement, allowed LSA to plead guilty to one count of wire fraud in exchange for Casey "entering into a cooperation agreement."
Explaining the wire fraud count, prosecutors said in court papers and in a news release that the matter involved a candidate for State Senate whom LSA served in August and September of 2012. The candidate is Swanick.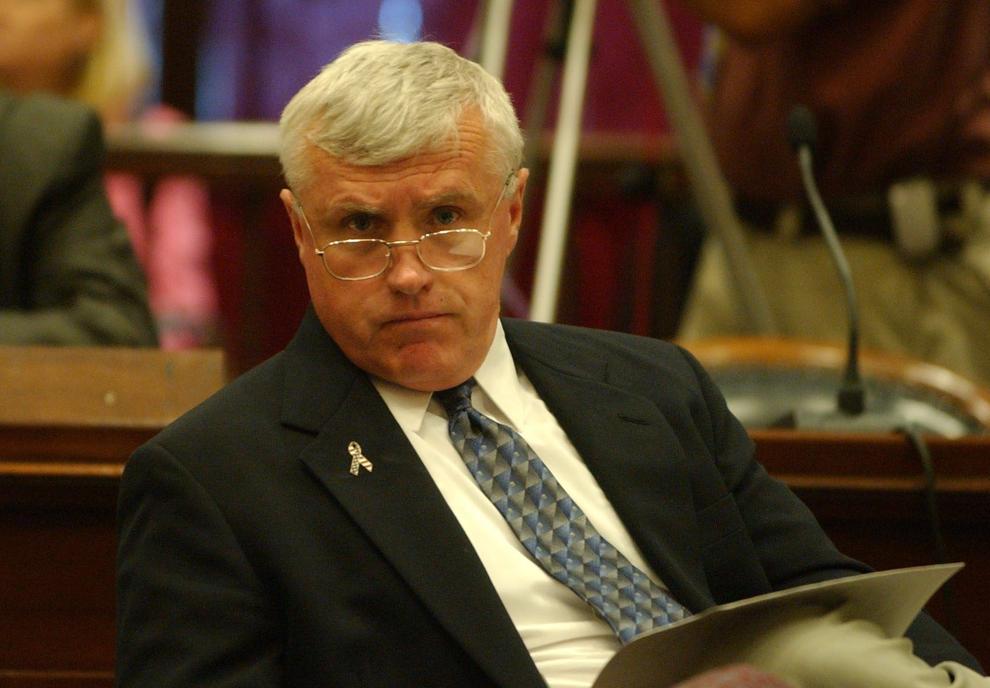 While Casey led Swanick to believe he was working as volunteer, he had a company that was printing campaign mailers inflate invoices and then return the extra amounts to Casey, court papers say. The company sent eight checks to LSA – four in September and four in October of 2012 – totaling $8,283, the papers reveal.
While the count of wire fraud could bring a fine of up to $500,000, the plea agreement indicates that LSA's fine could land in the $15,000-$30,000 range – after LSA pays restitution. The sentencing is scheduled for Dec. 1.