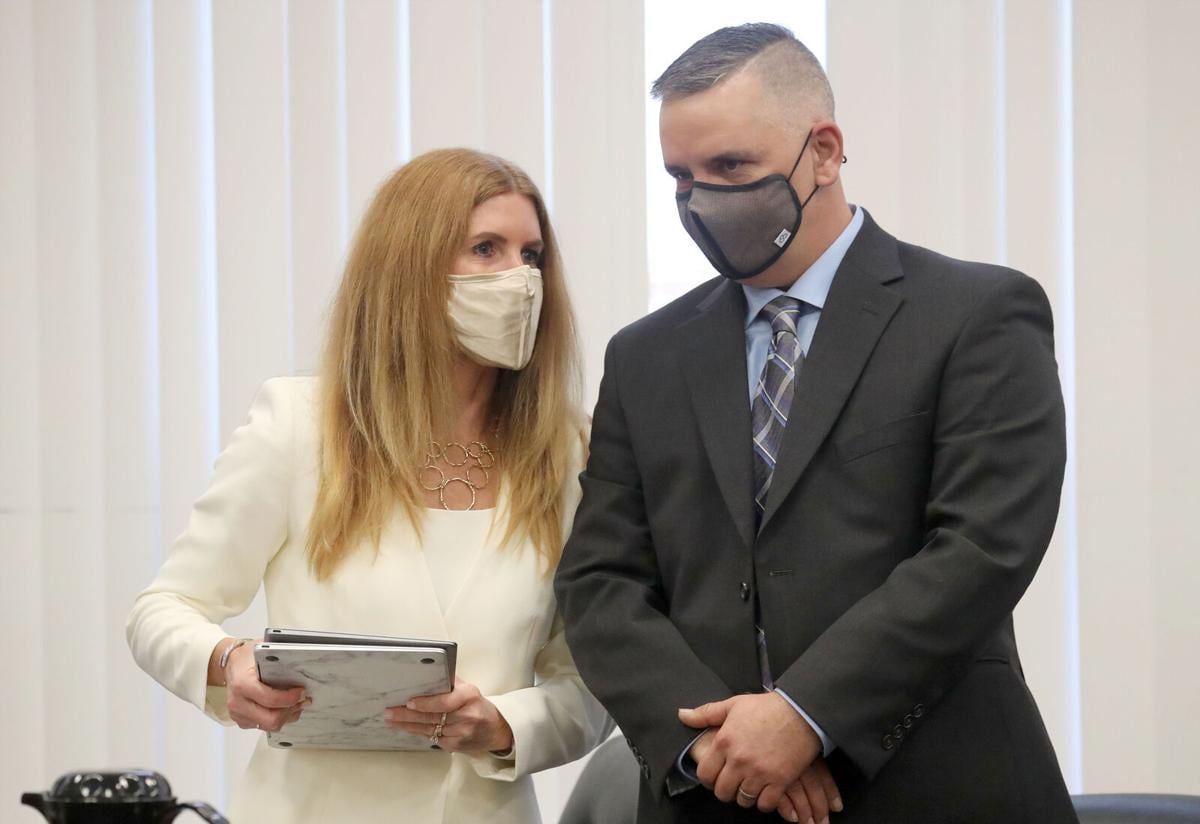 As prosecution and defense attorneys offered drastically different assessments of the forensic evidence in the Joseph H. Belstadt murder trial, the first day of testimony Monday was highlighted by an appearance by the victim's ex-boyfriend, Christopher Palesh.
The Florida man, now 50, said he left North Tonawanda for Florida before 17-year-old Mandy Steingasser was killed in 1993.
On Monday, opening statements are scheduled in the second attempt to try Joseph H. Belstadt on charges of killing the North Tonawanda teen.
Belstadt, 46, of the Town of Tonawanda, is charged with the killing of the North Tonawanda teenager, whose battered body was found in a remote area of a Lewiston park Oct. 25, 1993.
Before Belstadt's first trial in 2020, which was aborted after one day of testimony because of the Covid-19 pandemic, the defense had won permission to offer the theory that Palesh, not Belstadt, killed the girl.
In an effort to short-circuit that contention, Niagara County District Attorney Brian D. Seaman produced Palesh, who said he remembered leaving town on Sept. 17, 1993.
Steingasser was last seen alive in the early hours of Sept. 19, when, according to Monday's opening statement by Assistant DA John P. Granchelli, two women saw Steingasser get into Belstadt's car.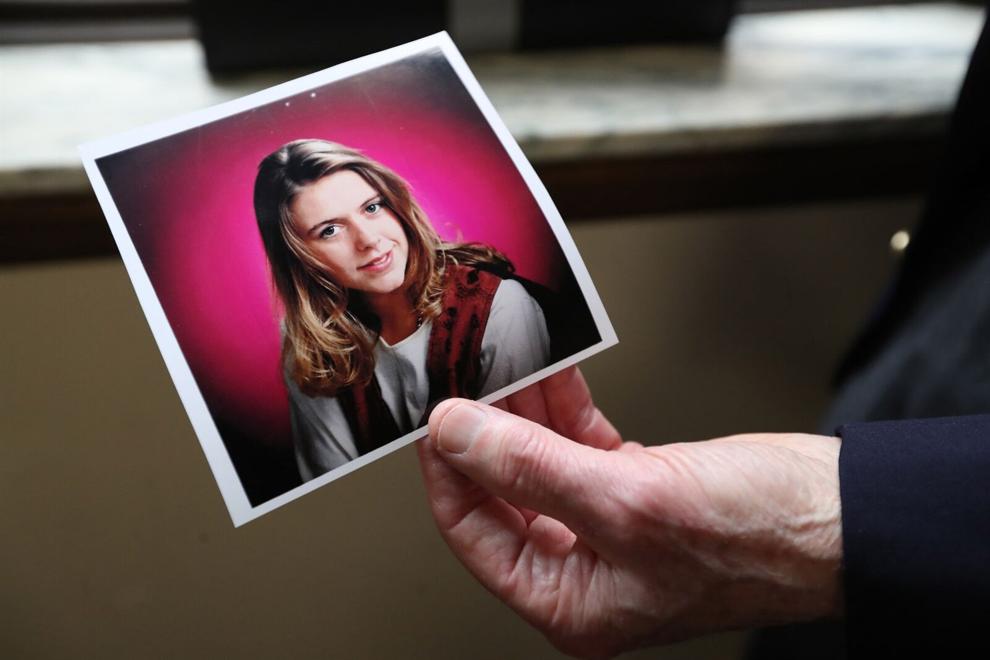 On the stand for nearly two hours, Palesh never was asked if he killed Steingasser.
But as proof that he had left town, he told of speaking to Steingasser in his driveway the day he left, and offered a vehicle repair receipt dated Sept. 16, 1993, the day before he said he departed, after he testified that he remembered having his 1972 Volkswagen van worked on by a mechanic in an effort to make sure it would survive the trip to Florida.
Also testifying was Palesh's mother, Carol Palesh, who said she remembered her son leaving on a Friday. The mother told police last year she didn't see him actually leave, but Monday she said she did.
"I'm not sure. I can't remember," the mother finally said.
The prosecution also called a friend of Steingasser, Jennifer Chiaravalle, who said she drove Steingasser to Palesh's house Sept. 17, 1993, and saw them talk for about 10 minutes.
"He was leaving for Florida that day and she wanted to say goodbye," Chiaravalle said.
Defense attorney Michele G. Bergevin got Christopher Palesh to admit a history of domestic violence in Florida. He said he has been arrested there three times on such charges.
There was much testimony about Palesh's reluctance to give a DNA sample. He said he finally did in 2019 after North Tonawanda police went through his parents' garbage and retrieved plastic forks to get DNA.
Palesh said he had sex with Steingasser "at least once." The dates and the number of encounters were uncertain – it could have been four or five, or maybe only two, he said.
But DNA from an unknown male was found on the dead girl's panties, Bergevin said, while Belstadt's DNA was not.
Belstadt was arrested in April 2018, after decades as the prime suspect, after DNA testing showed two of Steingasser's pubic hairs were found in his car in 1993. Earlier DNA tests had concluded the hairs weren't hers.
Belstadt, who was 18 at the time, told police he made no sexual advances toward Steingasser.
"Yet the evidence will show that two of her pubic hairs were found in his car – not in the seat she was seen getting into," Granchelli said during his 25-minute statement.
"You're not going to hear any evidence that Joe Belstadt even touched her, let alone killed her," Bergevin, who spoke for almost twice as long as Granchelli, told the jury.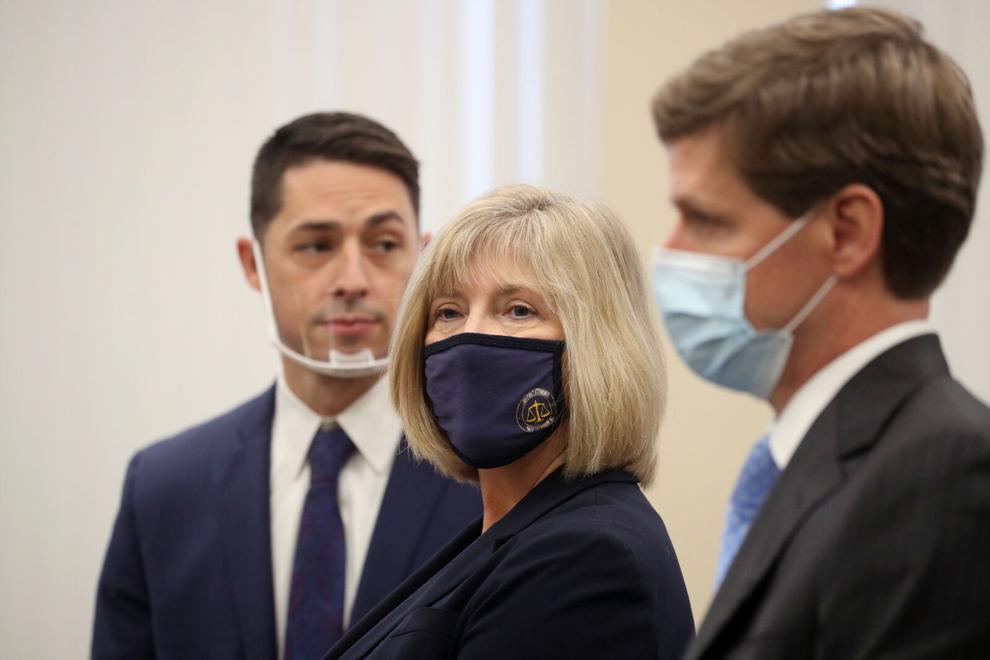 She detailed DNA findings from the victim's jacket and underwear, all of which excluded Belstadt as a possible source of the genetic material. She said there were pubic hairs on the outside of the young woman's jeans, and they belonged to neither Belstadt nor Steingasser.
"There is only one reasonable, logical answer to the question 'What happened to Mandy?' " Granchelli said. "The evidence proves that the defendant, Joseph Belstadt, knows the answer to that question, because he murdered her."
"All the science in this case, all the logic in this case, points away" from Belstadt, Bergevin told the jury. "Since the evidence points away from Joe, they're going to try to distract you with words like 'false alibi.' "
And indeed, the sides agreed that Belstadt went to North Tonawanda police on Sept. 21, 1993, and falsely told a detective that he had given Steingasser a ride in his car two days earlier, but then he dropped her off and went to Canada with some friends.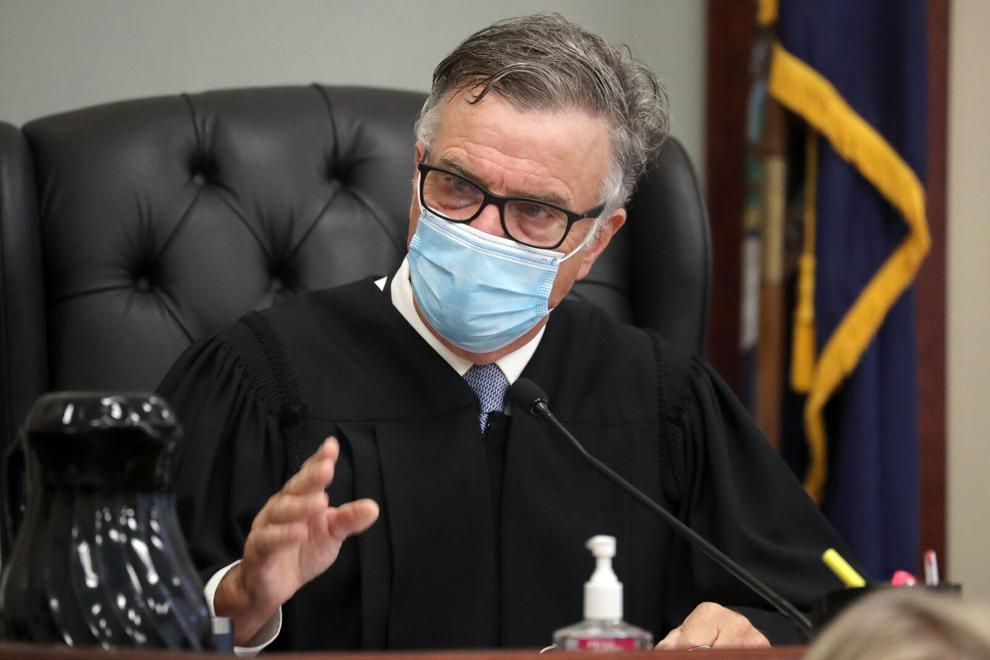 Granchelli said Belstadt asked four friends to tell investigators that he had gone to Canada, and when they agreed "to lie for him," he was "elated."
"Thank you, thank you, I love you," was what Granchelli quoted Belstadt as saying to his friends.
But within days, Belstadt had to admit to police that story was false.
"I thought I needed an alibi for where I was," was Granchelli's quote from Belstadt to detectives.
"What does he need an alibi for?" Granchelli asked.
"That one lie to the police on Sept. 22 was the rock that started the avalanche," Bergevin said.
She said that Steingasser's death was a tragedy, but "when a man is accused for 28 years of a crime he didn't commit, that's a tragedy."
Granchelli said when Steingasser's body was found, her bra was tied around her neck and her pants were partially open, exposing her underwear. He said the autopsy found two brain hemorrhages and a skull fracture at her left temple.
He said the victim's pants were torn, a fingernail was chipped and all the hooks on the bra had been pulled off.
"Mandy Steingasser had been in a fight for her life. She lost," Granchelli said.
But Bergevin said there was evidence the bra was used to pull the corpse along the ground, and the skull fracture could have occurred during that effort. She noted that tests on mud from Belstadt's car and boots didn't match mud from the site where the body was found.
Granchelli said "there is no other person responsible" for the death besides Belstadt.