The principal of a Lockport elementary school accused of driving a vehicle that struck two trees Monday afternoon was charged with driving while intoxicated, according to a Lockport police report.
Heather B. Walton's Lincoln Navigator came to rest atop some lilac trees on the front lawn of a Davison Road home about 5:30 p.m., according to the report and a Facebook post by a resident of the house.
Police responded to 9 Davison, just south of Route 31 near Lockport Town & Country Club, at 5:30 p.m. and took Walton, 49, of Lewiston, into custody.
Walton is principal of Roy B. Kelley Elementary School in Lockport.
She is scheduled to be arraigned on charges, including misdemeanor driving while intoxicated, on Wednesday in Lockport City Court. She also was ticketed for refusing a breath test and failing to use a designated lane, according to a court representative.
She could not immediately be reached for comment.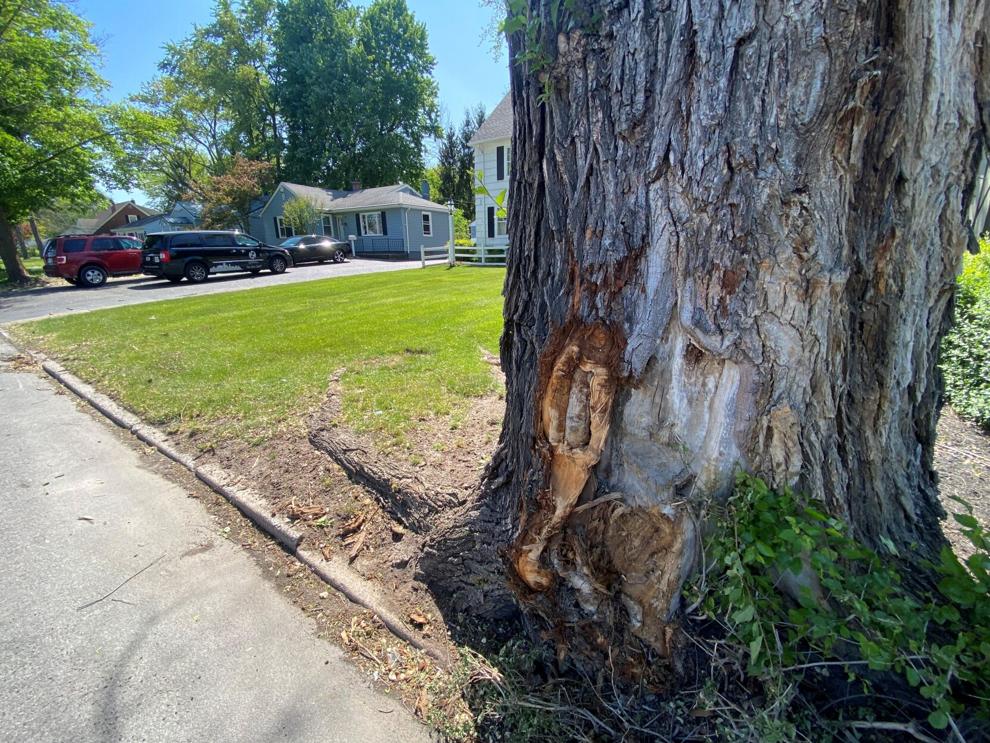 When officers arrived at the crash scene, they saw Walton "exhibiting signs of intoxication and detected the odor of an alcoholic beverage coming from Walton," according to the police report.
She told officers at the scene she was turning from Route 31 to go south on Davison when she hit a tree, but she "was unable to explain what caused her to strike the first tree," officers wrote.
She told police she drank two mixed drinks at a friend's home around 3 p.m. before driving to her son's baseball game.
Walton failed field sobriety tests and refused a breath test at the scene before she was taken into custody. She also refused a breath test while being processed at the police station, according to the report.
Police issued her an appearance ticket and she was released to a third party.
In a written statement, Lockport Schools Superintendent Mathis Calvin III did not identify Walton by name, but said a district administrator was on leave following a police-involved incident.
In a phone call with The Buffalo News, Calvin said Barbara J. Converso has been named interim principal at Roy B. Kelley Elementary.
Walton has previously worked as the district's director of early childhood programs and school health services, according to the district's website and Buffalo News archives.