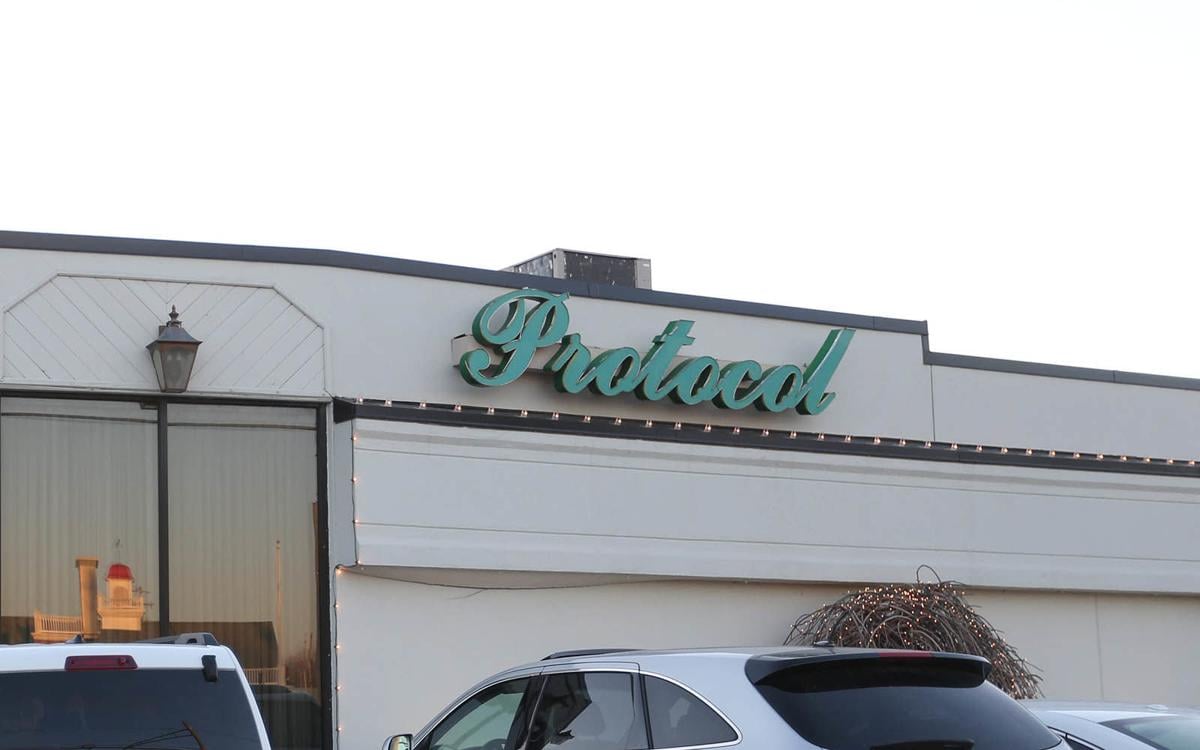 The owner of a well-known Transit Road restaurant has been accused in a federal lawsuit of sexually harassing employees.
Paul Pelczynski, who owns Protocol in Amherst, requested sex, grabbed buttocks, and made comments about the bodies of employees and customers, among other conduct that violated federal law, the suit alleges.
"We are still reviewing the allegations, which are ridiculously vague and irresponsible. The allegations lack dates, times or names of individuals," Robert Boreanaz, Pelczynski's attorney, said in an email.
The restaurant "has been in business for over 40 years and during this time has employed over a thousand people," Boreanaz noted. "This is the first occasion the restaurant has experienced this type of claim."
The suit, filed Thursday by the U.S. Equal Employment Opportunity Commission, claims Protocol discharged female employees who objected to Pelczynski's conduct or rejected his advances. Other female employees quit because they "could no longer endure the hostile work environment," the agency alleged.
As required by law, the agency attempted to reach a settlement with the business before filing the suit, according to trial attorney Elizabeth Fox-Solomon.
The suit does not say how many women have leveled complaints included in the suit, but it refers to at least four, who worked as servers, hostesses or bartenders between 2016 and 2018.
Other unwelcome conduct Pelczynski allegedly displayed included inviting female employees to share a "Jacuzzi room," kissing them on the lips, telling them to dress "sexier" for work and displaying pornography in his office in view of employees.
Female employees who objected to Pelczynski's behavior or rejected his advances were given fewer hours to work, less desirable assignments and were sometimes shorted pay, the suit alleges.
The lawsuit seeks back pay, compensatory damages and punitive damages for affected employees, as well as an order preventing future sexual harassment in the workplace.
"No one should be forced to endure sexual advances or inappropriate physical contact to earn a living," Kevin Berry, director of EEOC's New York District Office, said in a news release.
In 2018, across the U.S., the EEOC received 76,418 reports of unlawful workplace discrimination, including sexual harassment. Investigations found evidence to support probable cause that the lawbreaking behavior occurred in 3,133 of those cases, about 4% of complaints.
After a probable cause finding, the EEOC tries to reach a settlement with the accused company that addresses the allegations. It did so in 1,289 of those cases, or about 41%.
In the 1,844 other cases, the EEOC summarized its findings in a document claimants could use to pursue their claims in court, or filed a lawsuit itself. The agency filed 199 lawsuits against employers in 2018, or in about 6% of its wrongful conduct findings.
When deciding which suits to bring itself the agency considers "a variety of factors, like whether the conduct is systemic in nature," Fox-Solomon said.
In 2018, the agency received 7,609 allegations of workplace sexual harassment, a 13.6 increase over the previous year and obtained $56.6 million in monetary benefits for victims of sexual harassment, said EEOC spokeswoman Kimberly Smith-Brown.
"We will vigorously defend these claims in the courtroom," Boreanaz said. "In the meantime, the restaurant continues serving the best seafood in WNY with great and experienced staff."
Sign up for our Crime & Courts newsletter
Get the latest in local public safety news with this weekly email.