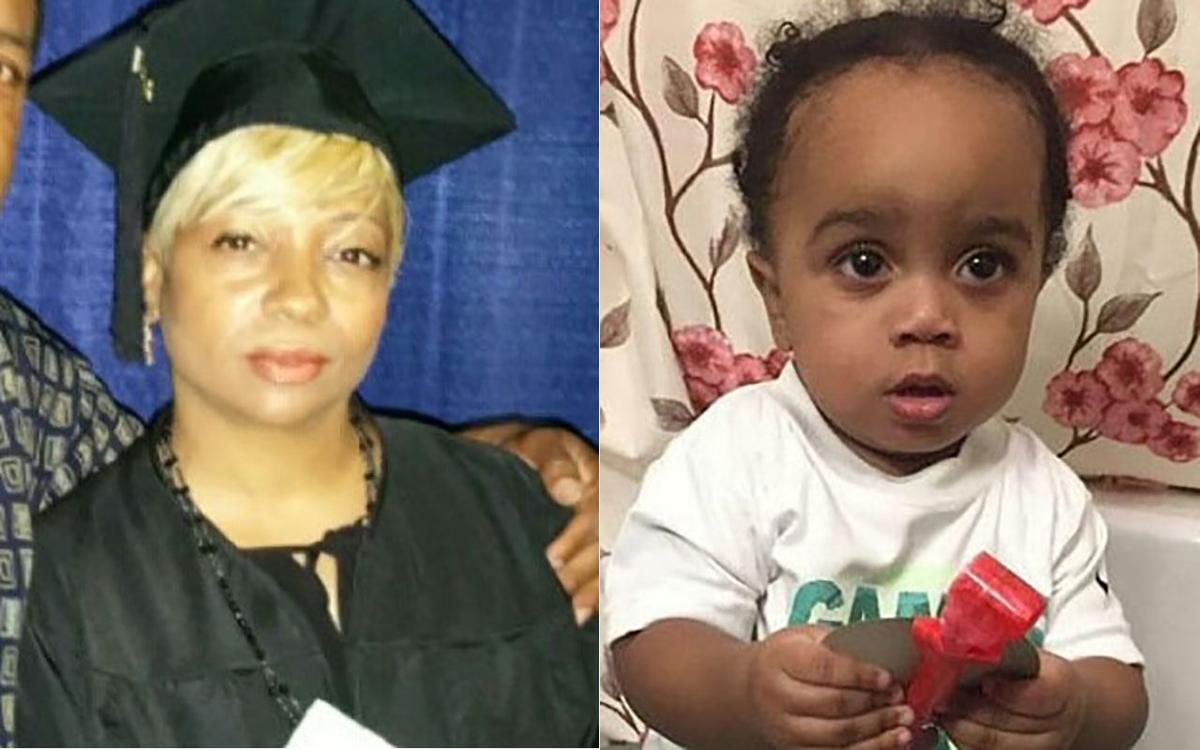 Kenyatta Austin was found guilty in the killings of a grandmother and her toddler grandson who were both outside her home on Grape Street when gunfire erupted early on the morning of July 2, 2018.
Erie County Court Judge Kenneth F. Case announced the verdict Tuesday following a bench trial in January.
Austin was found guilty of two counts of second-degree intentional murder.
Yvette Johnson's family had just celebrated her 54th birthday with her at a picnic at Martin Luther King Jr. Park on the night of July 1, 2018, and were gathered outside her Grape Street home when several people opened fire. Yvette Johnson and Kyrie, who was just shy of 17 months old, were fatally wounded. Yvette's brother, Darren Works, who was holding Kyrie, and Kyrie's father, Devery Johnson, were also shot but survived.
The quadruple shooting stunned the city with police calling it a "horrific" crime. The mayor, police commissioner and other city leaders took to the streets, handing out flyers in the Fruit Belt neighborhood asking for witnesses to come forward.
On July 3, Austin was arrested in Niagara Falls on a weapons charge and he was later indicted on murder and assault charges in the quadruple shooting.
"Back in July of 2018 there was a sense of outrage in this community," said Erie County District Attorney John J. Flynn. "There was a sense of outrage here in the city of Buffalo by the death of a grandmother and her just-shy-of-17-month-old grandson. All the community leaders – from the mayor of Buffalo to Reverend [Darius] Pridgen, to members of Fruitbelt Coalition, to clergy members throughout the City of Buffalo – all expressed outrage at this senseless and horrific crime. And today, the City of Buffalo got justice – not just the family members, not just us here in the DA's office – but today the entire city of Buffalo and our entire community got justice."
Austin was charged under two theories of what took place: the shootings were intended to be fatal or that he acted with depraved indifference. Case had the option to choose between the two.
Since Case found Austin guilty of intentional murder, Austin was found not guilty of the second-degree counts of murder with depraved indifference. He was also found not guilty of reckless endangerment.
Case found Austin guilty of two counts of second-degree assault as well as second-degree criminal possession of a weapon.
Sentencing for Austin is scheduled for 9:30 a.m. March 23. He faces a maximum of 64 years to life in prison.
Flynn commended the two witnesses who testified in the case, citing their courage in speaking in open court and the importance of their testimony. One of the witnesses was Austin's girlfriend, the another was a woman who overheard Austin talking about the shooting.
"We had two women come forward during this trial, who not only took the initial courageous step to notify the Buffalo Police Department about what they knew, but also to come in here to open court and testify. They did that knowing that the information that they were providing was going to potentially put a murderer away for the rest of his life. And they still did it anyway. And so those two women need to be commanded as well," he said.
He also addressed a witness who was referenced in the beginning of the trial but never ended up testifying. He was described as a man who was driving a second vehicle to the scene of the shooting.
"I'm very disappointed that that witness, quite frankly, didn't have the courage that these two women had," Flynn said. "That witness moved to Las Vegas. That witness basically said that: you know, he was afraid to testify."
It's understandable to be afraid, Flynn said. "It's easy for me to say,when I'm sitting up here in my seventh-floor office, and I've got detectors coming into my building here and I've got 15 investigators in my office and I've got armed security downstairs. Yeah, it's easy for me to say that everyone should come and testify.... So I recognize that there is a dangerousness here, OK. I recognize that it's not easy to do this. But sometimes in life, you have to do the right thing."
The DA's office can and does offer ways to protect witnesses, Flynn said.
James Q. Auricchio, lead defense counsel, said he respects the judge's decision but disagrees.
Auricchio said there was "insufficient evidence to support the verdict," saying that it was based on circumstantial evidence.
"There were too many leaps that were to be made by the finder of fact," Auricchio said.
"We think there were an awful lot of gaps in the case," he said.
Asked about decision for a bench trial, rather than a jury trial, Auricchio said his client opted for the bench trial, against the advice of counsel. He said they don't know what a jury would have done.
Regardless of today's verdict, Austin was to remain remanded to jail. He also has been charged with second-degree murder in a separate, unrelated homicide.
He was indicted in the March 19, 2017, shooting of Luis Flores on East Ferry Street, near Bissell Avenue. Prosecutors say that at about 3 p.m. that day, Austin shot Flores in the chest as Flores was trying to run away from him. A third person also fired shots at Flores but didn't hit him.
That additional case is scheduled to return at 9:30 p.m. Monday for a scheduling conference.