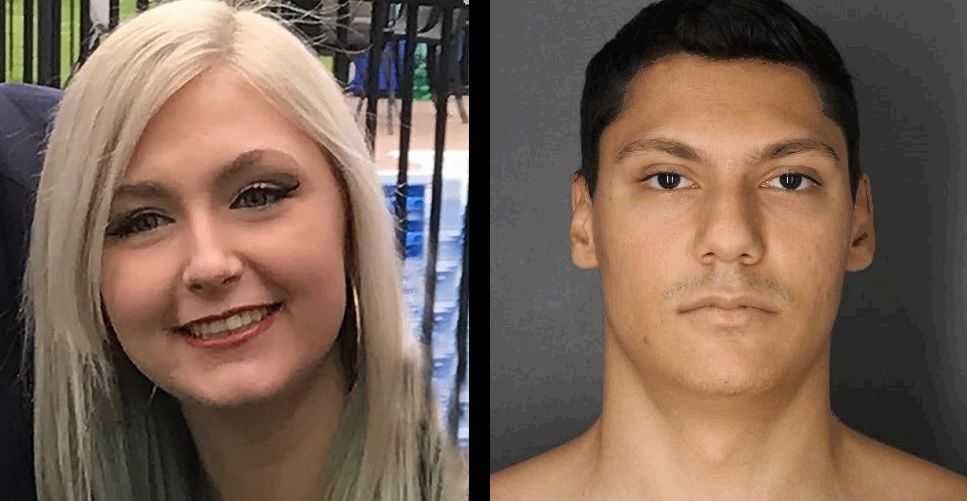 When the 12 jurors deciding Shane Casado's fate walked out of the courthouse Wednesday after the first few hours of deliberations, nine jurors were on the fence about his guilt, but leaning toward a conviction.
At least one juror was convinced Casado was guilty of murder in the November 2018 killing of Rachael Wierzbicki, while two jurors were adamant the 27-year-old was not guilty.
Then Thursday morning, the tide turned.
The key moment, according to two jurors in the case contacted by The Buffalo News, came when Erie County Court Judge Susan Eagan reread the legal instructions defining the standards under state law for second-degree murder, first-degree manslaughter and self-defense.
The jury had already been given that information during the initial set of instructions prior to the start of deliberations Wednesday morning. In its first note to the court, the jury asked to hear those definitions again.
"It seemed like a little light bulb went on for a lot of people," according to a female juror who asked not to be identified by name because she said she doesn't want Wierzbicki's family to be able to find her.
A second juror corroborated her account.
Casado and the 22-year-old Wierzbicki, of Orchard Park, had begun a relationship that June.
"We are beyond crushed, devastated and disgusted by the verdict and the justice system," Lauri and Mark Wierzbicki, Rachael's parents, said in a text message to a Buffalo News reporter Saturday. "[Casado] came out with a loaded gun, shot it three times at close range at our unarmed daughter who was just standing there with her arms down, and he killed her. There is no remorse on his part nor justice for Rachael."
Casado told jurors he went outside with his .22-caliber rifle in "an attempt to scare Rachael." He testified he "pointed the rifle in Rachael's direction" and fired the gun.
But he also testified he'd only used the rifle for target shooting and he never thought the gun could cause someone's death. He also told jurors he never meant to hurt her.
In the 911 call he made after pulling the trigger, Casado says, "Rachael, you're fine. It's a .22."
Police found three spent shell casings at the scene, while Casado testified he fired a "warning shot" at the ground before he shot Wierzbicki once.
At the beginning of the trial, jurors were told Casado was charged with second-degree murder. They learned at the time of jury instructions that they could consider a charge of first-degree manslaughter.
Under the judge's instructions, in order for the jury to find that Casado was justified in using deadly physical force, they had to first find that he believed Wierzbicki was using or about to use deadly physical force on him. In the second part of that test, the judge told the jury they must ask if a reasonable person in Casado's situation, and knowing what he knew, would have those same beliefs.
Prosecutors were required to prove beyond a reasonable doubt that Casado was not justified, the judge instructed jurors.
Under state law, the difference between second-degree murder and first-degree manslaughter is the defendant's intent. For murder, the prosecution had to prove Casado caused Wierzbicki's death, meant to kill her and was not justified in doing so.
For first-degree manslaughter, they had to prove Casado intended to seriously injure her. 
About four hours after the judge delivered those instructions Thursday, the jury reached a verdict.
Starting Sept. 27, jurors heard testimony, looked at evidence and listened to attorneys' arguments over a six-day period before beginning their deliberations.
The female juror who spoke with The News said she believed that for most jurors second-degree murder was "off the table immediately" and those who felt there could be guilt were leaning toward manslaughter.
The juror said she believed Wierzbicki was "the aggressor" in this circumstance.
"We believed that in that moment he did feel threatened for his well-being," she said. "I don't care how tall he is."
Casado is 5 feet, 11 inches tall and weighed about 170 pounds at the time of the shooting. Wierzbicki was roughly 5-foot-5 and weighed about 120 pounds.
Members of the jury had a wide diversity of backgrounds, according to the female juror, who was one of six women on the jury.
That led to a variety of perspectives and some heated exchanges.
"It wasn't all apple pie and ice cream," she said.
One of the eyewitnesses who testified for the prosecution told the jury she at first didn't think the weapon Casado fired was a "real gun" and that Wierzbicki, who fell to the ground after the shot, was just "being dramatic."
The female juror who spoke with The News said many jurors felt Casado "did not have a grasp of how that gun even worked."
Another factor the jury weighed was that Wierzbicki – despite being told by Casado not to – came to his home, where Casado's grandmother also was living, the juror said. His grandmother never locked her doors, Casado testified.
Casado also testified Wierzbicki had previously been violent with him and she had told him there were instances of violence she had with an ex-boyfriend, including allegedly striking him with a frying pan and that she "pulled a blade" on him.
Those aspects of Wierzbicki's "history," which the judge said the jury may consider when considering Casado's claim of self-defense, was another factor in their deliberations, according to the juror.
"The fact that she said that normally, you wouldn't consider someone's past but, in this case, we could really made people take a deeper look," the juror said.
"At the end of the day, he got mixed up with someone and he couldn't break away," she said. "Almost like a fatal attraction."
She said the jury put a lot of effort into deliberations and called the circumstances surrounding the shooting "a tragedy all the way around, for everyone."
"I believe we did get it right based on the task we were given."