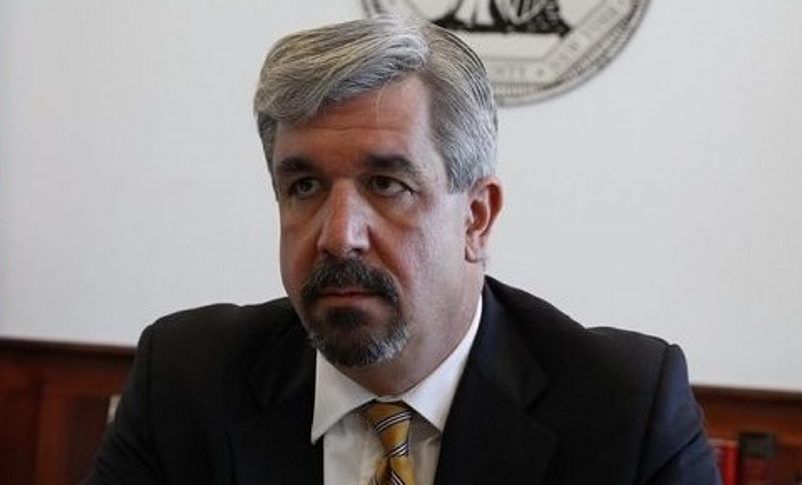 A judge ruled Tuesday that the Buffalo Police Department could release records of unsubstantiated and pending allegations against police officers – precisely what a new state law allows – over the objections of the police union, which fears their members will have their reputations tarnished by false accusations.
"Regardless of what one might think about the wisdom of the statute, the anti-law-enforcement bias of many of those who supported it, or its unintended consequences, the fact remains that it is the law of this state and it can only be set aside if it is unconstitutional," State Supreme Court Justice Frank A. Sedita III said.
City officials, with support from news organizations, contended keeping police disciplinary records secret – even those involving unproven allegations – runs counter to the public interest.
Sedita rejected the bid by the Buffalo Police Benevolent Association and Buffalo Professional Firefighters Association, Local 282, which filed the case in July. The unions sought to keep out of the public eye portions of the disciplinary records of police officers and firefighters that involve unsubstantiated and pending allegations, as well as matters subject of confidential settlements. The unions' attorneys said their members' constitutional rights would be violated with such disclosures.
Changes to the state's Freedom of Information Law specifically allow the release of the types of records the unions tried to prevent from being disclosed, Sedita said in his ruling from the bench.
Sedita described the unions' request as "a blanket prohibition and a pre-emptive strike" and called it "a drastic remedy."
Sedita's decision also covers a similar lawsuit filed by the Town of Tonawanda police union against its town officials. He also denied that union's request to block release of records.
An attorney for a group of local and national news organizations who filed a brief in the case welcomed the judge's ruling.
"The Legislature has clearly stated that the public and media should have access to complaints and other law enforcement misconduct records," Michael F. Higgins, assistant director of the University at Buffalo Law School's Civil Rights and Transparency Clinic, said in an email. "It is now the responsibility of the City of Buffalo and Town of Tonawanda to quickly and appropriately respond to all of the pending Freedom of Information requests that were delayed by the unions' lawsuits."
John J. Gilmour, an attorney for the Buffalo unions, said attorneys will talk with union leaders about whether to appeal Sedita's ruling.
Sedita said his ruling does not automatically mean all police disciplinary records will be released in the future. There are administrative processes for the information requests and government employees tasked as Freedom of Information Law officers must follow existing legal requirements, Sedita said.
In announcing his decision, Sedita noted the power of mere allegations.
"It's a sad reality that in today's world all you need to ruin someone's good name is a keyboard, an audience and an accusation," he said.
"Gazing into a crystal ball to divine what municipalities and their (Freedom of Information Law) officers might do in the absence of 50-a is not a basis for which a court can overturn a statute passed by both houses of the legislature and enacted into law by the governor," Sedita said at Tuesday's court hearing.
Advocates for transparency saw the change in law – prompted by nationwide calls for police reform after the killing of George Floyd by police in Minneapolis – as a victory.
Sign up for our Crime & Courts newsletter
Get the latest in local public safety news with this weekly email.