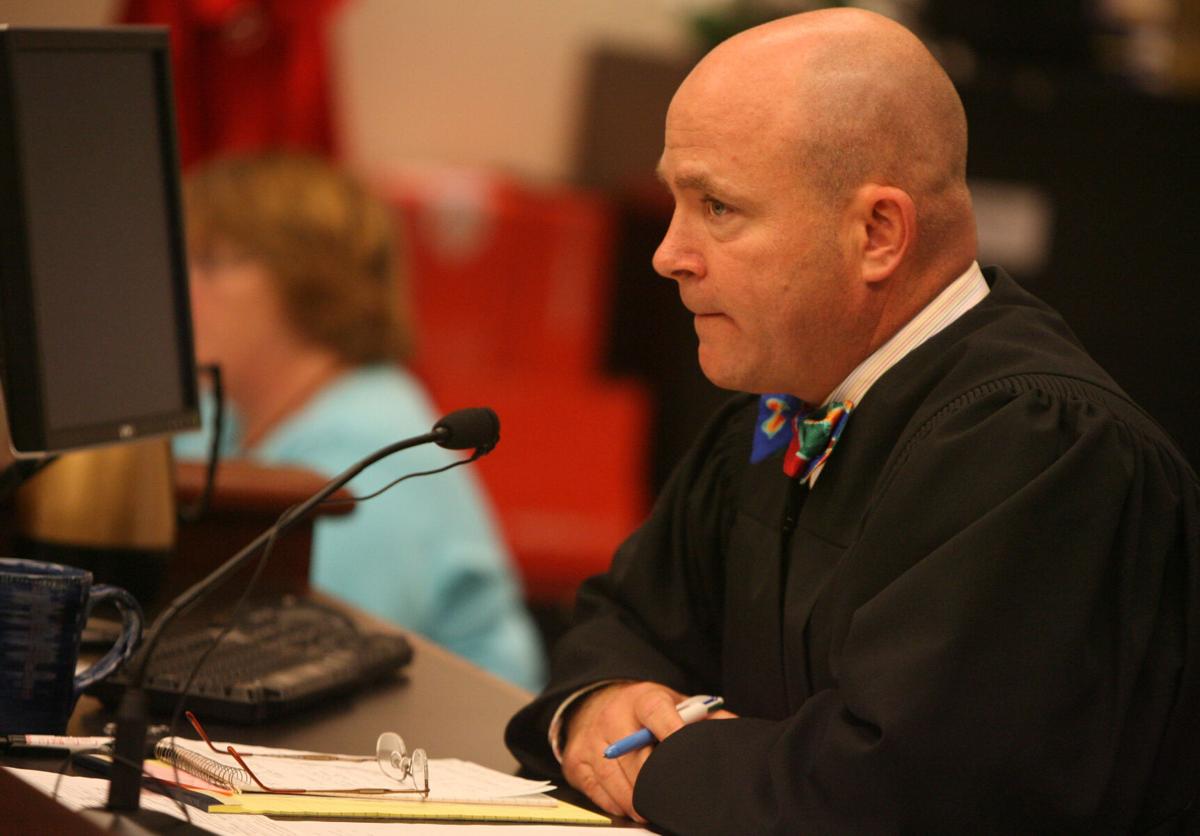 New York State's Commission on Judicial Conduct is investigating allegations that Supreme Court Justice John L. Michalski, who was recently hit by a train, was paid $5,000 by a Cheektowaga strip club owner to perform his wedding despite a state law that caps such pay at $100, according to two government sources.
The investigation, the sources told The Buffalo News, began sometime after the ex-wife of Peter G. Gerace Jr. made claims on social media months ago about the payment to Michalski.
Michalski did not report receiving a $5,000 cash payment for officiating at the wedding of Gerace and Katrina Nigro in state ethics disclosure statements on outside income, according to a copy of the statements obtained by The News.
The judge was seriously injured when he was struck by a freight train in Depew on Feb. 28, about a week after federal agents contacted him to question him about his relationship with Gerace, the indicted owner of Pharaoh's Gentlemen's Club. Law enforcement sources have said Michalski either fell or lay on the tracks.
"I've been married before in a church and only gave the priest $200. Why would I give a judge $5,000?" said Gerace, who said his ex-wife is lying.
Nigro, who married Gerace in 2014, said that she has told FBI agents about the $5,000 payment by her former husband to the judge.
Nigro told The News that she watched Gerace count out $100 bills and stuff them into an envelope, explaining the money was for Michalski for marrying them. A day after her Sept. 18, 2014, wedding, she saw Gerace hand the judge the envelope containing the cash, Nigro said.
"The judge took it and put it into the pocket of his sport coat," she said.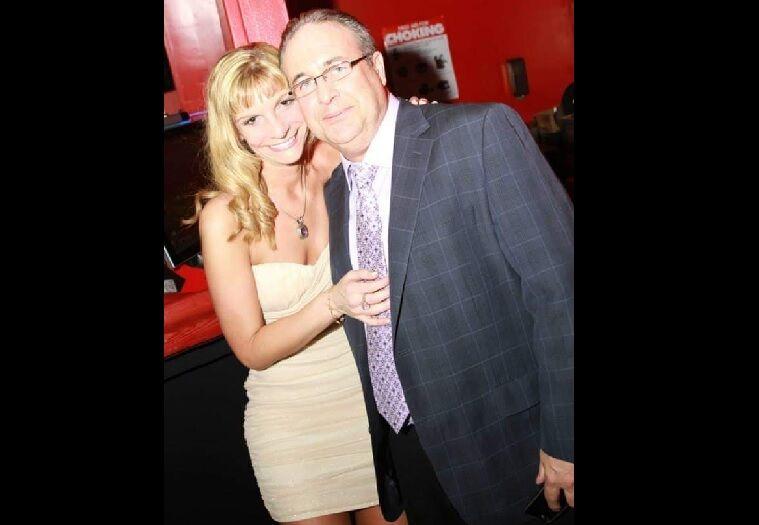 A spokesman for the Commission on Judicial Conduct declined to comment when asked if the commission is investigating Michalski.
"We cannot comment on any specific matter" involving a judge unless an investigation has been concluded and made public by the commission, said Robert H. Tembeckjian, administrator and counsel to the commission.
In addition to telling the FBI about the payment, Nigro said she has testified before a federal grand jury investigating organized crime in Buffalo.
Gerace is the nephew of the man who prosecutors have contended for years is the leader of the Buffalo mafia.
Hours after Michalski, 60, was hit by what authorities say was a slow-moving freight train near the Depew Amtrak Station, Gerace, 53, was arrested on charges of bribing U.S. Drug Enforcement Administration Agent Joseph Bongiovanni, narcotics trafficking and sex trafficking.
Gerace and Bongiovanni, who is accused of accepting $250,000 in bribes to protect drug dealers with alleged ties to organized crime, have pleaded not guilty in federal court.
Attorney Anthony J. Lana, who has been assisting Michalski since federal agents contacted the judge, texted The News on Friday, "I have no comment," when asked about the $5,000 payment.
The News has not been able to contact Michalski.
According to a state marriage certificate, Michalski officiated at the wedding of Gerace and Nigro.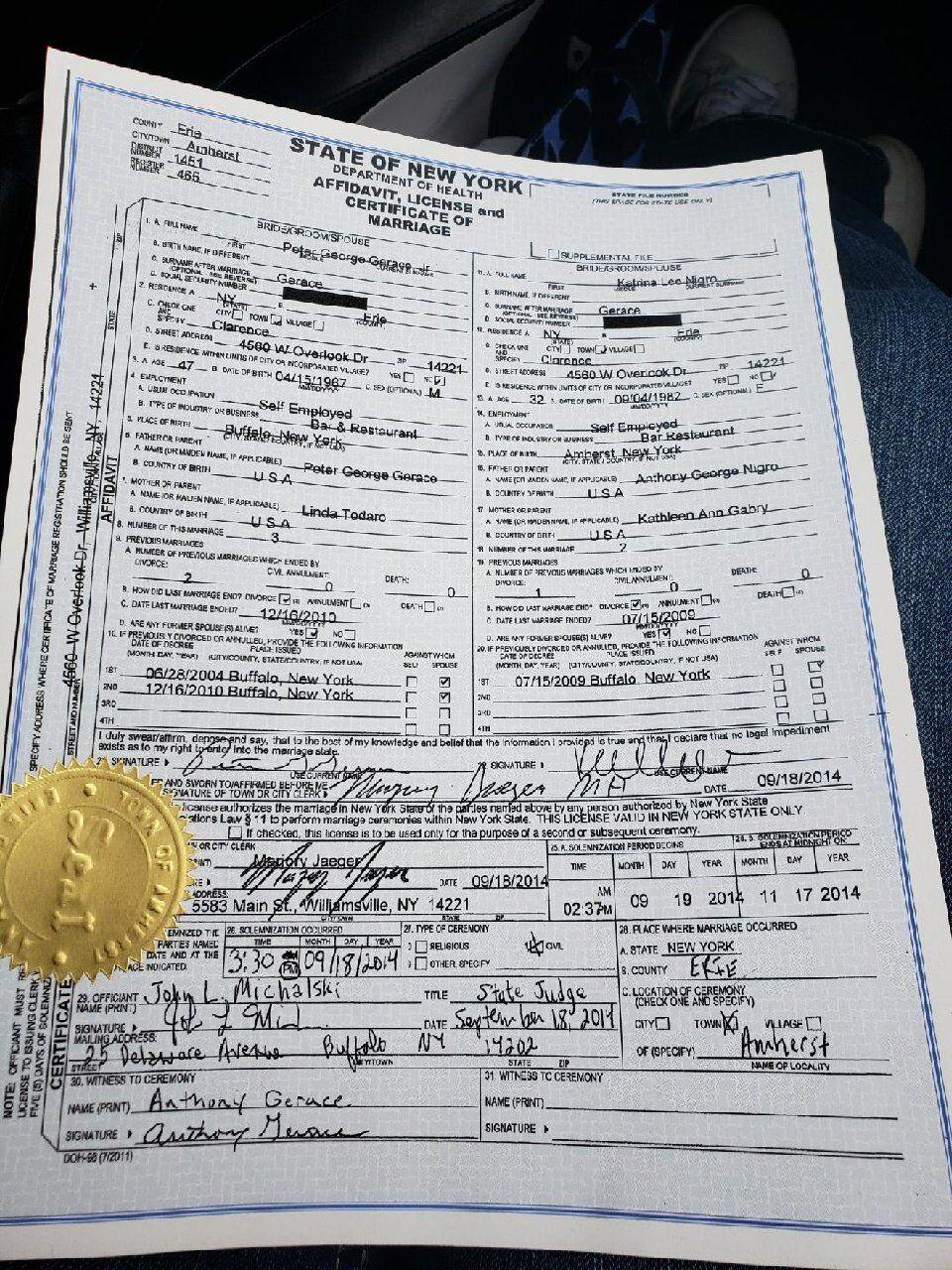 In interviews with The News, Nigro said the wedding was held at Glen Park in Amherst. The following day Gerace handed the unmarked envelope to the judge during a small gathering of close family and friends in an Amherst restaurant, she said.
According to Nigro, she and Gerace were at home preparing to go to the dinner when she watched her new husband put the $100 bills into the envelope. She said she did not count the money but said her husband told her it was $5,000 for Michalski.
"He told me, 'This is for the judge, to help his kids with college,' " Nigro said.
She said Gerace explained to her that the payment was a gesture of gratitude for performing the wedding.
As Gerace reached across the table and handed the envelope to Michalski, Nigro recalled, he allegedly said the money was to help the judge pay the college tuition for his children.
The judge, she said, "didn't say anything."
Ryan Fleckenstein, a Wheatfield resident who is a longtime friend of Nigro, said he recalls Nigro in the past discussing her wedding ceremony, and Gerace paying the judge to marry them.
"I remember her saying Peter gave the judge $5,000 to marry them without having the 24-hour wait. She said it was an illegal marriage. This was a while ago," Fleckenstein said. 
Limit on pay for weddings
Judges in New York State are prohibited by General Municipal Law from accepting more than $100 for performing a wedding ceremony, according to Tembeckjian, the administrator and counsel to the State Commission on Judicial Conduct.
"It is not a 'crime' because it is not in the Penal Law," Tembeckjian told The News. "Any remedies would be civil. But because it is a statute, you can certainly say it is against the law – the General Municipal Law – for a judge or other public official to accept more than $100 to perform a wedding."
But Tembeckjian added that the commission in 2015 "accepted the resignation of a judge in Yonkers who, among other things, was charging $200 per wedding."
Tembeckjian's comments to The News were about the judiciary in general. He declined to comment on the situation involving Michalski.
Tembeckjian said state judges are also required to disclose in annual reports to the state court system's Ethics Commission any income above $150 that they make outside their own judicial salaries.
The News obtained Michalski's reports to the Ethics Commission for the years 2014 through 2019. Michalski's reports make no mention of any money received from Gerace. None of the six annual reports filed by Michalski make any mention of wedding income of any kind.
Nigro said her wedding never should have taken place because she was highly intoxicated and a document was falsified to waive a mandatory 24-hour waiting period.
"The reason he wanted it on Sept. 18 was because it's Papa Joe's birthday," Nigro said, referring to the late Joseph E. Todaro, Gerace's grandfather.
Joseph E. Todaro, who died in 2012, and his son Joseph A. Todaro have been identified by the FBI over the years as leaders of the Buffalo mafia. However, no charges proving that have ever been brought against them. Joseph A. Todaro told The News last month that the allegation is "nonsense."
On the waiver request, Gerace wrote, "… I Peter Gerace am undergoing a surgical procedure tomorrow, Sept. 19, 2014. This request constitutes a medical emergency."
Nigro said Gerace did not have surgery planned. 
"Peter definitely did not have emergency surgery the next day. He was hungover," she said.
Nigro and Gerace's marriage ended in divorce in 2018.
Gerace calls ex-wife a liar
Gerace sued his ex-wife in State Supreme Court for libel and defamation in 2020, alleging she has made multiple false statements against him to police and government agencies. He said that they have all been investigated and determined to be unsubstantiated.
Gerace also pointed out that Nigro has been arrested for violating an order of protection he had against her and that she has been arrested multiple times for driving while intoxicated.
Nigro, 38, said she has been arrested and jailed for allegedly violating the protection order. She claims authorities did not believe her when she told them that it was Gerace who was harassing and threatening her.
In 2016 in Elma, an Erie County sheriff's deputy charged Nigro with falsely reporting an incident and falsifying records in a complaint against Gerace. 
"Those charges were dismissed," said Nigro, who said she has never lied to police or committed perjury.
Attorney Jason DiPasquale, who represented Nigro on the case involving charges of falsely reporting an incident and falsifying records, confirmed that the charges were dismissed in Elma Town Court. The records for the case are sealed.
Nigro has been charged with drunken driving on several occasions. She blamed the more recent alcohol-related arrests on her marriage and breakup with Gerace. She says she was depressed because no one believed her statements that he was abusive to her.
On March 31, Nigro is scheduled to be sentenced in Erie County Court for her guilty plea to second-degree vehicular assault, a felony. The charge resulted from a 2019 drunken driving accident that injured two people, one of them seriously, in a head-on collision in the Town of Aurora.
Attorney Steve M. Cohen, who is representing Gerace in the libel-defamation suit against Nigro, raised questions about the U.S. Attorney's Office's use of Nigro as a grand jury witness in its probe of "Italian Organized Crime."
"I doubt very much the grand jury that indicted Peter knew that Peter was the victim of Katrina for years, or that Peter needed to bring legal proceedings to keep her away from him, or that Peter had to sue Katrina. It is unfortunate who the government presented as their 'credible witness,' " Cohen said, adding that the government is persecuting Italian Americans "as criminals based solely upon their ancestry."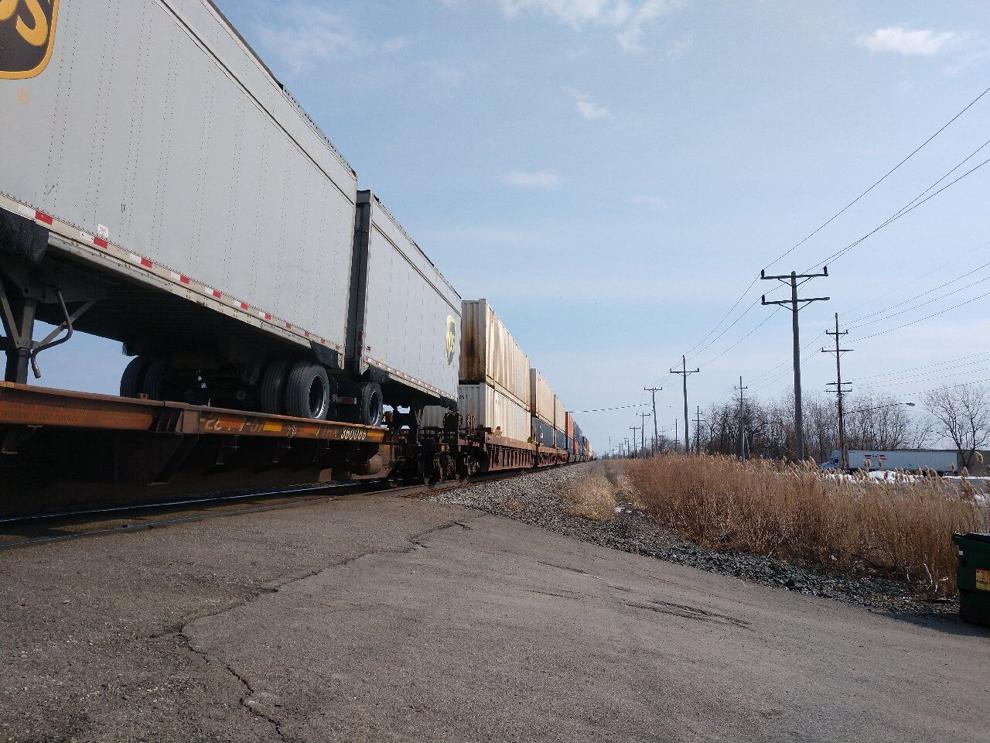 Meanwhile, Michalski remains a patient at Erie County Medical Center.
Depew police, who are investigating the train accident, said Michalski was "a pedestrian" when the train hit him. They said they did not find a vehicle belonging to him near the scene.
As a State Supreme Court judge assigned to the Court of Claims, Michalski makes $210,900 a year. He was appointed to his position in 2006.