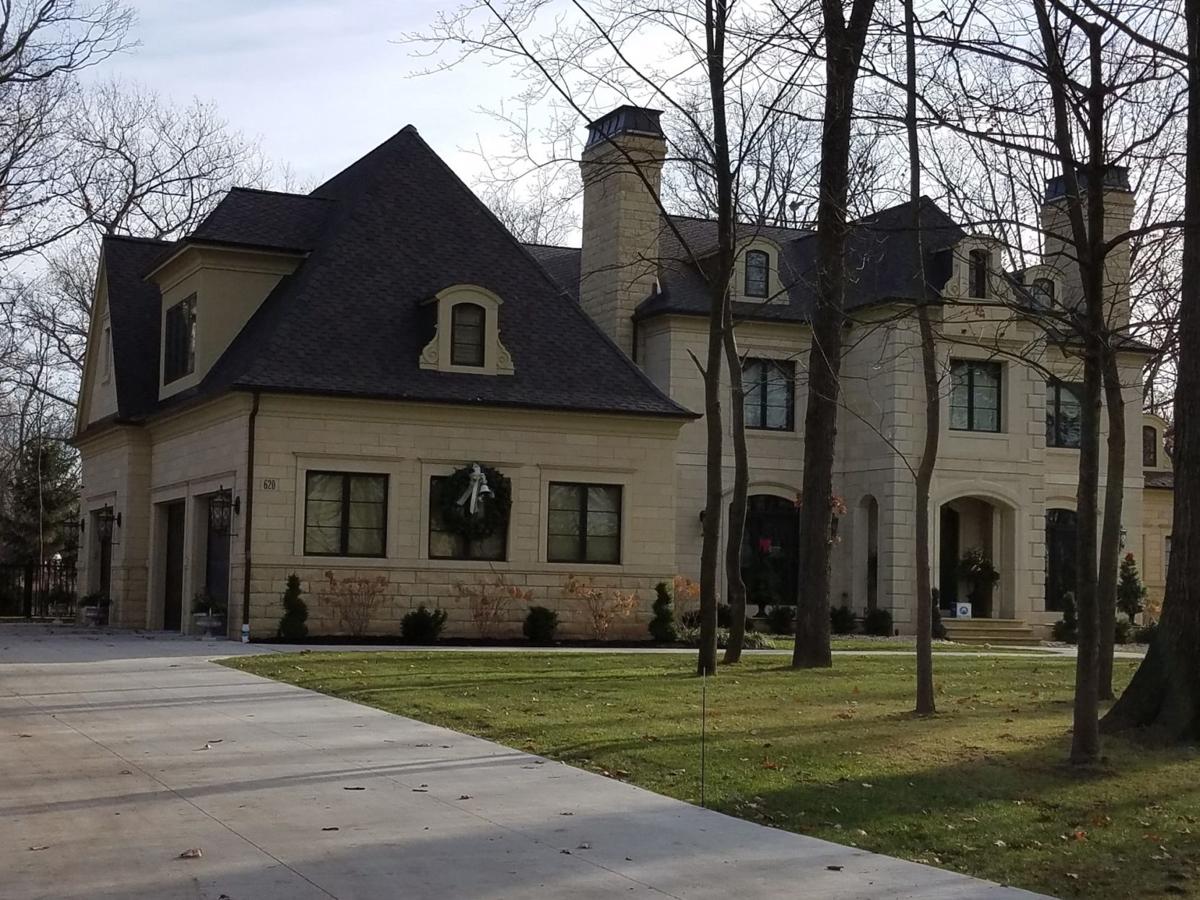 Niagara County Judge Matthew J. Murphy III will decide Sept. 20 whether a convicted rapist violated the terms of his interim probation by repeatedly viewing online pornography.
But the judge decided Wednesday that the public should not be able to read or hear his name from local media outlets.
State police say underage drinking at house parties in this home on Mountain View Drive in Lewiston led to allegations of rape of 15- and 16-year-old
During a hearing that was open to the public, Murphy ordered reporters from The Buffalo News and WKBW Channel 7 not to use the name of the defendant who is at the center of a crime that came to be known as the "Lewiston party house" case – even though his name has been used repeatedly by media organizations since his arrest and can be found in online searches.
The defendant, now 20, pleaded guilty in July 2019 to third-degree rape, attempted first-degree sexual abuse and two counts of second-degree sexual abuse. He was eligible for youthful offender status because he was 16 or 17 at the time of the crimes, which occurred in his home in 2017 and 2018 after parties attended by teenage girls at which alcohol and marijuana were allegedly consumed.
Niagara County Judge Sara Sheldon says getting through that time to earn youthful offender status without breaking rules is rare. If he fails, risks up to 8 years in
Instead of sentencing him, now-retired County Judge Sara Sheldon placed the defendant on interim probation for two years.
If he survived the two years without a violation, which Sheldon said was unlikely, he was to earn youthful offender status, formally erasing his convictions and sparing him the need to register as a sex offender.
Murphy had earlier asked reporters not to publish or broadcast the names of younger defendants in his courtroom. On Wednesday, despite the previous publication and the use of the defendant's name on the court docket, he ordered it.
Cory Morris, a Suffolk County attorney who specializes in open government and freedom of information matters, said judges have wide discretion to seal material, but because the defendant's name had previously been published in relation to this case, he thought Murphy's verbal order as explained was off base.
"That's wrong for transparency. It's wrong for accountability," Morris said. "The cat's out of the bag."
The defendant's mother, Tricia Vacanti, now 49; his stepfather, Gary E. Sullo, 55; and a family friend, Jessica M. Long, 42, have pleaded not guilty in Lewiston Town Court to multiple misdemeanor charges of endangering the welfare of a child and unlawfully dealing with a child.
A scheduled May 2020 jury trial for the three adults was canceled because of the Covid-19 pandemic and has yet to be rescheduled.
The defendant's two years on interim probation expire Saturday, but Murphy, who inherited the case from Sheldon, ordered him to continue obeying its terms and an accompanying order of protection for his victims.
A Lewiston judge on Tuesday refused to dismiss charges against three adults accused of providing alcohol and marijuana to teenage girls at a Lewiston home where some of the girls allegedly were raped by a teenage boy. The attorneys for the adults – the boy's mother and stepfather and a nearby neighbor – served notice that if the case
Murphy said he wants to explore the contents of a report from Niagara County Probation Officer Ashley M. Kraska.
She wrote that the defendant's probation period showed "moments of progress mixed with moments of poor choices," Murphy read aloud from the bench.
Although Sheldon ordered the defendant not to view pornography, Kraska wrote that the defendant had circumvented monitoring software on his computer and had searched for "women in bikinis" and "nude or naked women."
The defendant has been "viewing pornography since age 7 and it has been a coping mechanism for years," Murphy read aloud. The report cited another report from a psychologist, Dr. Melissa Heffler, who suggested prescribing drugs to reduce the defendant's anxiety and his sex drive.
The assistant district attorney who negotiated the plea bargain, Holly E. Sloma, has left the DA's Office. Murphy ordered the new prosecutor on the case, Peter M. Wydysh, to meet with the victims and their families to give them a full briefing.
"We have not been told anything since the day he was in court," the father of one of the girls wrote in an email to Murphy, which the judge read aloud.
Two of the victims' families have filed personal injury lawsuits against Vacanti, Sullo, the defendant and his biological father.