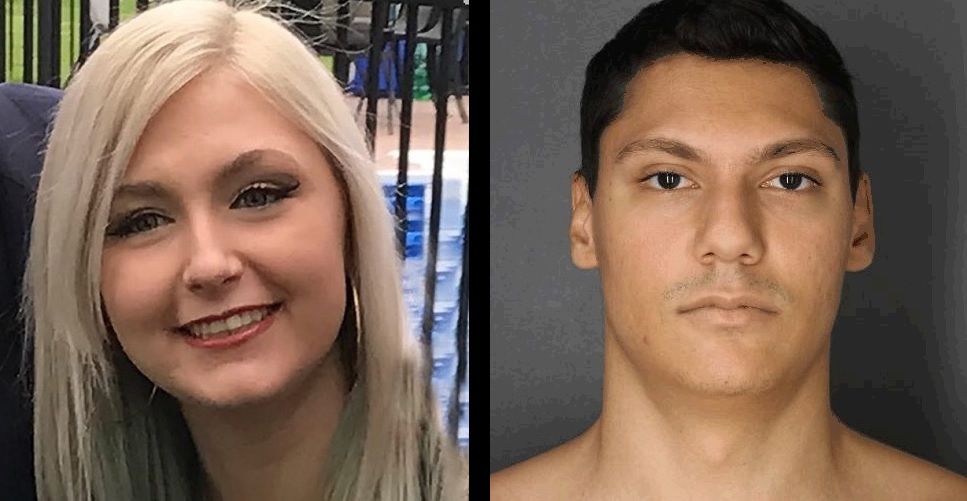 Defense attorneys for a man accused of killing his girlfriend in South Buffalo in 2018 will be limited in what they raise at next month's trial about the victim's mental health or any alleged attempts she may have made to injure herself, a judge ruled Friday.
Erie County Court Judge Susan M. Eagan will allow evidence involving messages between Shane X. Casado and Rachel Wierzbicki sent on the day Wierzbicki was killed, but nothing exchanged prior to that.
Prosecutors wanted the judge to prohibit Casado's defense from calling witnesses or entering evidence about anything related to Wierzbicki's mental health or any of her "claims made to the defendant," Assistant Erie County District Attorney Ashley Morgan said in court.
Casado, 26, is scheduled to go on trial on a second-degree murder charge for the Nov. 27, 2018, killing of Wierzbicki, 22, outside a home on Edson Street.
Eagan on Friday also rejected a prosecution motion to have Casado's defense attorneys say prior to the start of jury selection whether they plan to pursue a defense that Casado's alleged actions were justified.
Attorneys for defendants are not required to declare what their clients' defense might be in advance of trial, but Morgan argued she would be prohibited from raising it during jury selection unless defense attorneys do so.
Under Eagan's ruling, prosecutors would be allowed to ask potential jurors about the issue of self-defense only if defense attorneys raise it first.
In July 2019, defense attorneys hinted they could be planning a justification defense. At the time, the attorneys said they were asking a judge previously assigned to the case to order prosecutors to turn over information about the contents of Wierzbicki's cellphone.
The attorneys said they wanted the information because they believed their client told investigators that Wierzbicki sent Casado several threatening text messages.
Defense attorney James Egan on Friday argued the defense was not obligated to notify prosecutors of its defense, except for specific circumstances not present in this case.
"We look forward to presenting our case and for really the truth to come out as to what happened here," Egan said after Friday's court appearance.
Wierzbicki, of Orchard Park, had left work at the Byrd House restaurant less than an hour before she was shot.
Lauri and Mark Wierzbicki, Rachel's parents, filed a wrongful death lawsuit in March against Casado and his grandmother, Veronica Casillas, who owned the house where the shooting happened.
Wierzbicki attempted to hug Casado when she walked to meet him outside the home, but he pushed her to the ground and then put a .22-caliber rifle in her face, according to the lawsuit.
Casado fired three shots, two of which hit Wierzbicki in the abdomen, according to the suit, which also alleges he previously subjected her to "extreme verbal and psychological abuse." The third shot missed, according to the suit.
Casado's defense attorneys previously characterized assertions in the lawsuit as "misleading and inaccurate."
Jury selection in Casado's trial is scheduled to begin Aug. 5. Casado remains held without bail in the custody of the Erie County Sheriff's Office.