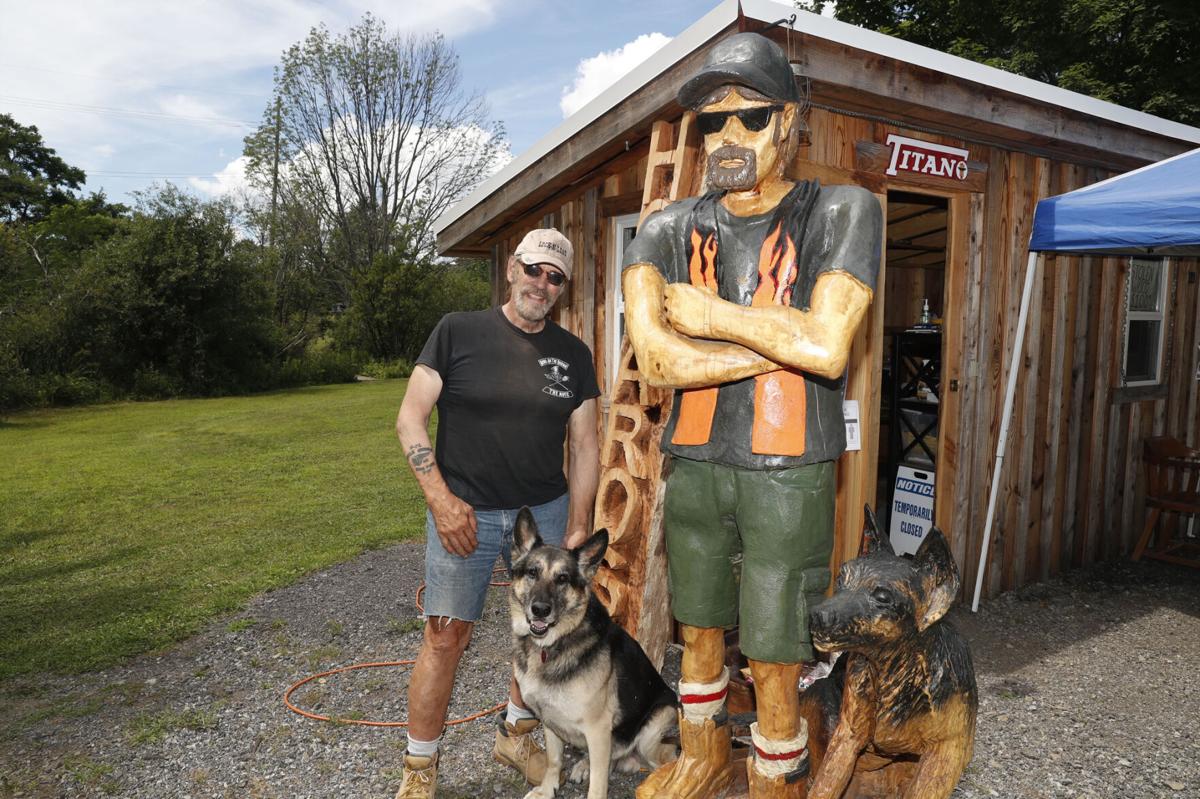 A campgrounds operator who defied a court order and allowed a summer music festival to go on in Springville has taken a different stance now that he faces criminal and civil contempt charges.
He's asking for leniency.
Ronald Grottanelli, in legal papers filed this week, apologized to State Supreme Court Justice Paul Wojtaszek, now handling his court case, and to Justice Dennis E. Ward, who signed the temporary restraining order forbidding the Jamboree in the Woods festival.
"Your Honor, please accept my apology to you and Justice Ward," Grottanelli wrote in an affidavit.
"While I did permit Jamboree in the Woods to be held at my residence and campgrounds, I did not do so for the purposes of frustrating this court or in any way attempting to disrespect or challenge the authority of a justice of the Supreme Court," Grottanelli said. "I believed that the temporary restraining order was issued in error and in violation of my constitutional rights. I did not have a legal background and did not understand that there was a possibility to move upon this court to vacate the temporary restraining order."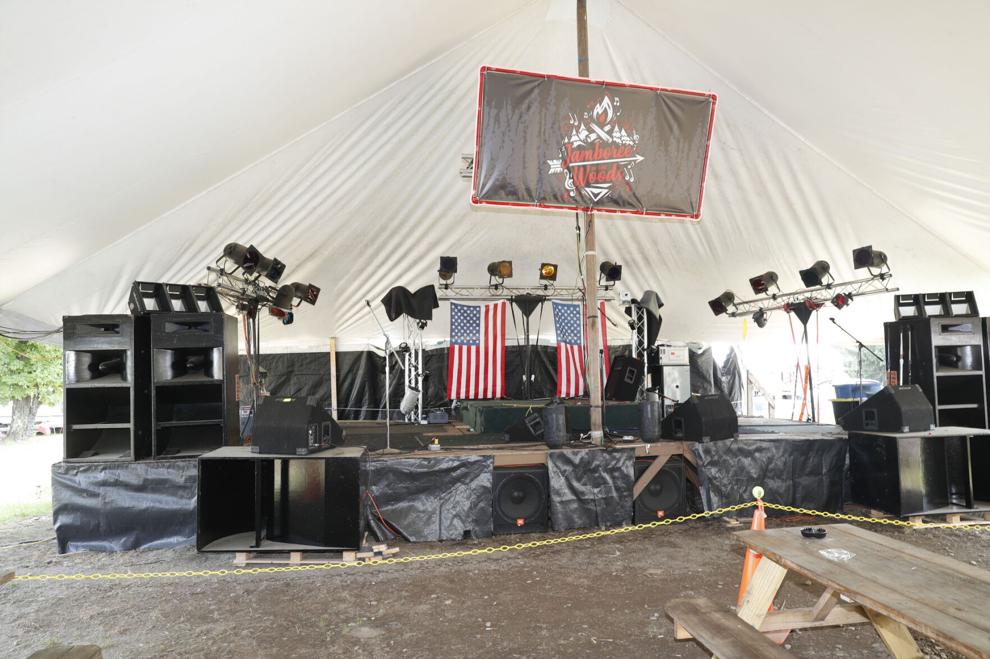 He asked Wojtaszek to consider that and other mitigating circumstances when assessing any penalties for violating the order.
"I am a widowed senior citizen, and I request that the court adjust any assessed penalty ... in accordance with my age, economic condition and other mitigating circumstances," said Grottanelli, age 71.
The state Attorney General's Office remains open to settlement discussions, said Assistant Attorney General Christopher L. Boyd in an Oct. 22 letter to Wojtaszek.
But the "procedural posture of this proceeding" shouldn't change because of Grottanelli's finances, Boyd said.
"Mr. Grottanelli's financial resources are not relevant to the question of whether he committed contempt of court by violating the order," Boyd wrote.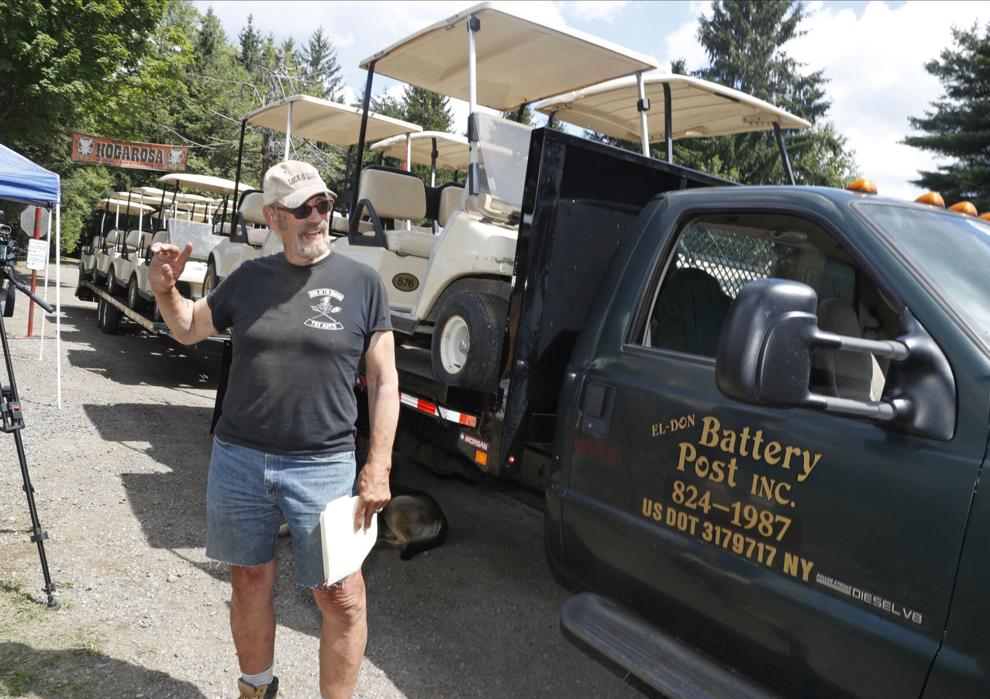 Only minutes after Ward signed the restraining order after a July 30 hearing, Grottanelli said the order would not stop him from sponsoring the Jamboree in the Woods festival at the Hogarosa Campgrounds in Springville.
"I'm an American," he told The Buffalo News. "I can read the Constitution. I have rights. The First Amendment affords us the ability to gather peacefully."
At the time of Ward's order, the state Department of Health had already sent Grottanelli a cease-and-desist order because of Gov. Andrew Cuomo's executive order against nonessential gatherings of more than 50 people. Public health officials sought to stop the music festival because they say large gatherings present the greatest risk for rapid and widespread transmission of the Covid-19 virus in the community. The legal action against Grottanelli is believed to be the first time the state Attorney General's Office cited the state's public health law to stop a large gathering during the Covid-19 pandemic, Boyd said.
"Mr. Grottanelli truly believed that his constitutional rights were being suppressed," said attorney Maximillian G. Tresmond, who began representing Grottanelli after the jamboree, in court papers. "But he was also genuinely confused as to why campgrounds were open in New York State but his campgrounds were not permitted to open. This does not excuse violation of the court order, but does place its disobedience in the context of how a retired individual without legal counsel would view the situation."
Social distancing took place throughout the jamboree, and other precautions included pre-entrance screening with temperature checks, using single-use pens to fill out Covid screening forms, setting up hand sanitizer stations, limiting capacity underneath the event's tent, and hiring licensed security to enforce health safety precautions, Tresmond said.
"Simply put, Mr. Grottanelli believed he was complying with both the law and science in protecting his event's attendees," Tresmond said in court papers.
Grottanelli lives on the campgrounds, which he has maintained for decades. The property remains deeded to his wife, who died in 2017, and Grottanelli continues keeping the campgrounds open in her memory, Tresmond said.
He did not receive much money from ticket sales for this year's jamboree – only $300. Most of the tickets were sold through a ticket broker website, and after it received a cease-and-desist order from the state, it did not disburse any money to Grottanelli but made refunds to ticket buyers, according to legal papers.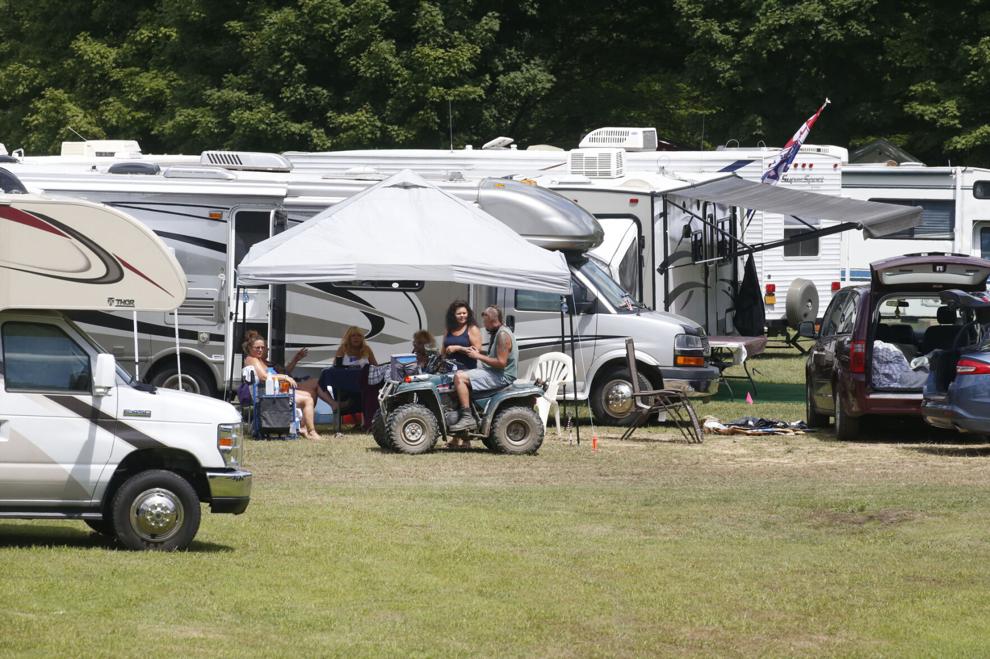 The 60-acre Hogarosa Campgrounds has a camper capacity over 1,000. Only an estimated 350 to 400 people attended this year's Jamboree in the Woods, so the campground was under 50% capacity, Grottanelli said in his affidavit.
The weekend of the jamboree, the state Department of Transportation placed a sign near the exit for the event on Route 219 alerting motorists the event was canceled. And state troopers put up a checkpoint near the campground to prevent people from attending the festival. 
No live music entertainment took place. A DJ played recorded music through speakers. And the jamboree did not have a community bonfire or a dance floor, both mainstays at the annual event. Those who participated in the jamboree brought food, games and entertainment to their campsites and spent the weekend camping.