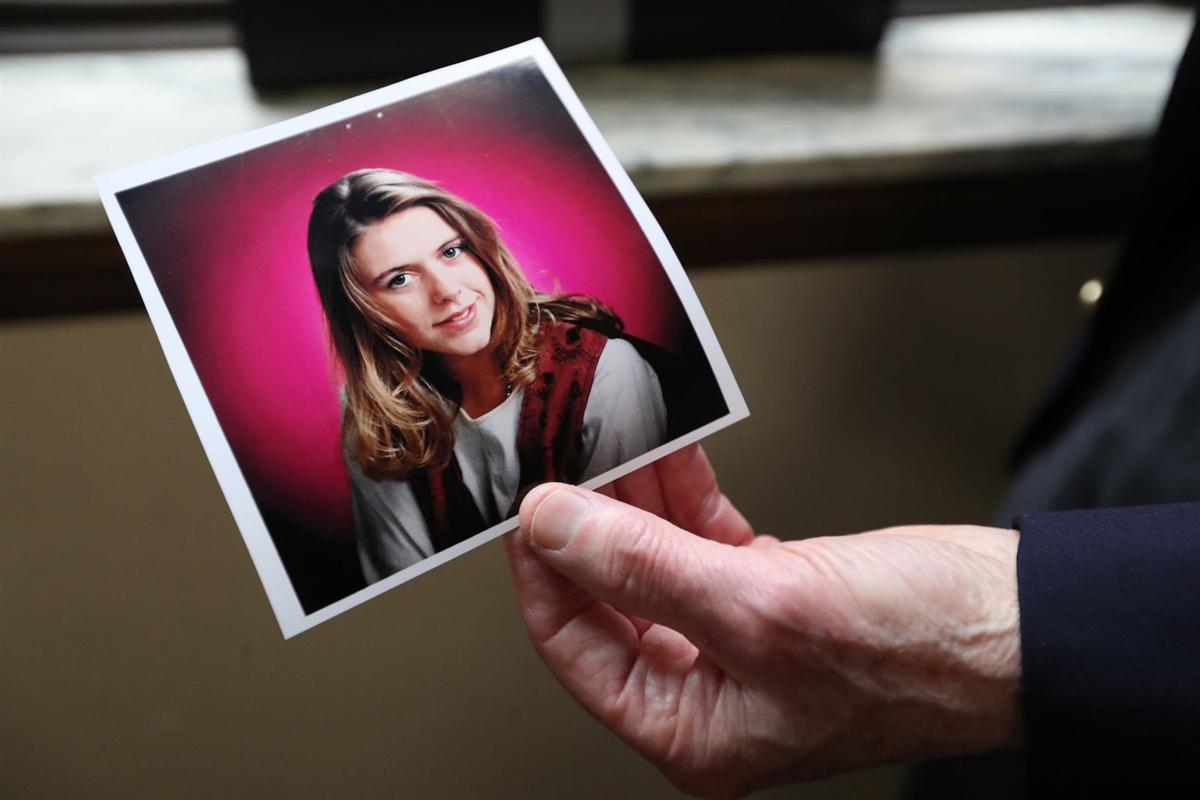 A man who served in state prison with Joseph H. Belstadt 20 years ago testified Tuesday that Belstadt told him a girl was strangled during a three-person sexual encounter in his car.
Belstadt, 46, is on trial on a murder charge in the strangulation death of Mandy Steingasser, 17, of North Tonawanda, in 1993.
An ex-convict testified Wednesday that Joseph H. Belstadt confessed his role in the 1993 slaying of 17-year-old Mandy Steingasser, 18 years after the crime when he and Belstadt were serving time in state
Christopher A. Grassi of Endicott said he knew Belstadt by the nickname "Squirrelly" when they were doing time for arson in Cayuga Correctional Facility in 2000 and 2001.
Belstadt was there for torching a stolen car; Grassi was there for hiring a man to burn down a nightclub he owned so he could collect the insurance money.
Grassi, 52, was called "nothing but a fraudster" by defense attorney Michele G. Bergevin during a contentious cross-examination. The lawyer asserted that Grassi didn't even know Belstadt in prison.
Two of Mandy Steingasser's pubic hairs were found in Joseph H. Belstadt's car, but no other items bearing the North Tonawanda woman's DNA were found in the auto, a forensic expert testified Monday.
Grassi said Tuesday he once talked to Belstadt in the prison yard about sexual threesomes.
"Being incarcerated, people like to brag," Grassi said. "He was with a friend of his at a party and they had a threesome and they ended up strangling her by mistake. He said they placed her in the woods, a place they knew from partying."
Grassi said Belstadt told him he was driving his car while a friend of his was having sex with the female in the back seat.
Steingasser's body was found Oct. 25, 1993, in a ravine near Meyers Lake, which is within the borders of Bond Lake County Park in Lewiston.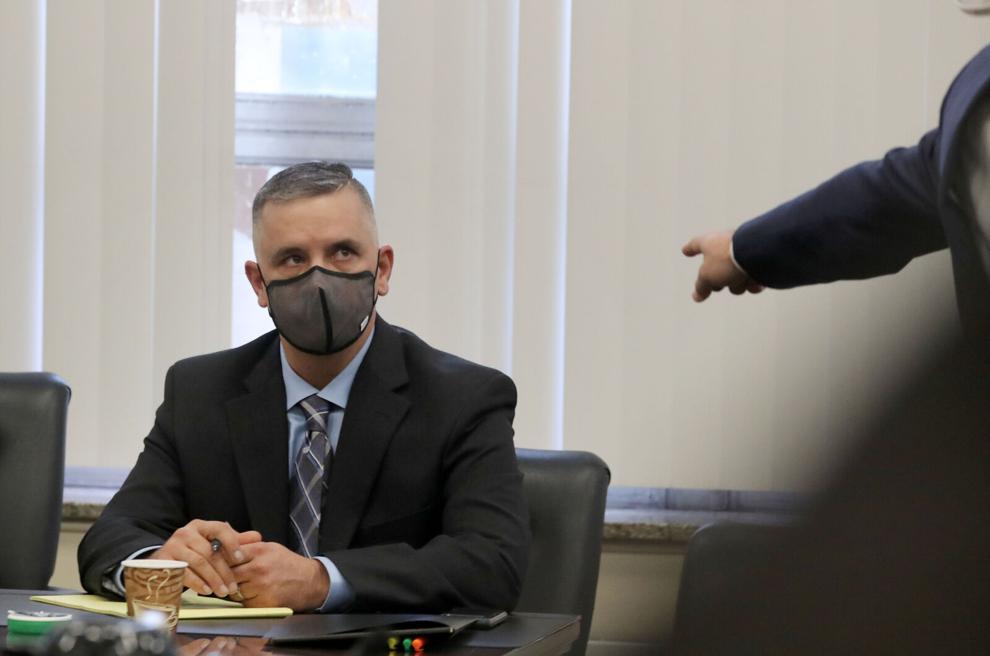 Previous witnesses have said North Tonawanda youths sometimes went there to drink, and one witness said she went there with Belstadt. Other witnesses said they saw Steingasser enter Belstadt's car on Oliver Street in North Tonawanda about 1 a.m. Sept. 19, 1993.
Joseph Belstadt, now 46, is charged with murder in the slaying of the 17-year-old Mandy Steingasser in 1993.
Bergevin accused Grassi of paying Christopher Bennett, another inmate who worked with Belstadt on the prison buildings and grounds crew, to feed him information about Belstadt so Grassi could relay it to North Tonawanda police, who had visited the prison looking for information in the Steingasser case.
Belstadt was considered the prime suspect from shortly after Steingasser's disappearance, but he wasn't arrested until 2018.
"Isn't it true you actually paid Christopher Bennett for information about Joe Belstadt, just like you paid somebody to burn down your nightclub?" Bergevin demanded.
Grassi denied the charge but admitted that his recollections were vague.
"I don't even remember 90% of it," Grassi said. "Whatever is in my statement is what I remember."
Two sisters testified Friday that they saw Joseph H. Belstadt pick up Mandy Steingasser at about 1:30 a.m. Sept. 19, 1993, at Oliver Street and Fifth Avenue in North Tonawanda.
Neither side placed the statement in evidence, so the jury never will get to read it and decide for themselves what Grassi told North Tonawanda detectives in June 2001.
Bergevin said that Bennett died in January.
"Lucky for you, huh?" she said to Grassi.
The defense attorney contended that Bennett "researched this about Joe Belstadt and this young girl that went missing, and he made up a story."
"I am not aware of that," Grassi said.
He agreed that he was interested in an early parole, and Grassi was paroled on the earliest eligibility date, 14 months after he talked to North Tonawanda police.
North Tonawanda police asked Gerard "Jerry" Miller to "wear a wire" after Belstadt, then 18, "terminated" a polygraph test Sept. 29, 1993.
Niagara County District Attorney Brian D. Seaman got Grassi to agree that he had already received a favorable parole decision before he talked to police about Belstadt.
Also Tuesday, a forensic pathologist testified that Steingasser died from being strangled with her own bra.
Dr. James Terzian of Vestal didn't carry out the 1993 autopsy; he was hired by the District Attorney's Office to review the reports and photos from the autopsy, done by then-Erie County Medical Examiner Dr. Sung-Ook Baik.
According to Bergevin, Baik refused to travel from California to testify at the trial. Terzian, who said he's done more than 4,000 autopsies of his own, said he's being paid $3,500 plus expenses for his testimony.
He said besides the bra knotted around her neck, Steingasser also had hairline skull fractures in front of her left ear. Terzian said those occurred while Steingasser was still alive, because the photos showed bleeding under her scalp at the left temple.
Terzian said a chip in the fingernail on Steingasser's left pinky finger and tearing on her jeans and bra convinced him that the young woman underwent "a struggle near the end of her life."
Bergevin protested the use of a substitute pathologist, but visiting Wyoming County Judge Michael M. Mohun, who is presiding over the trial, allowed Terzian to testify.