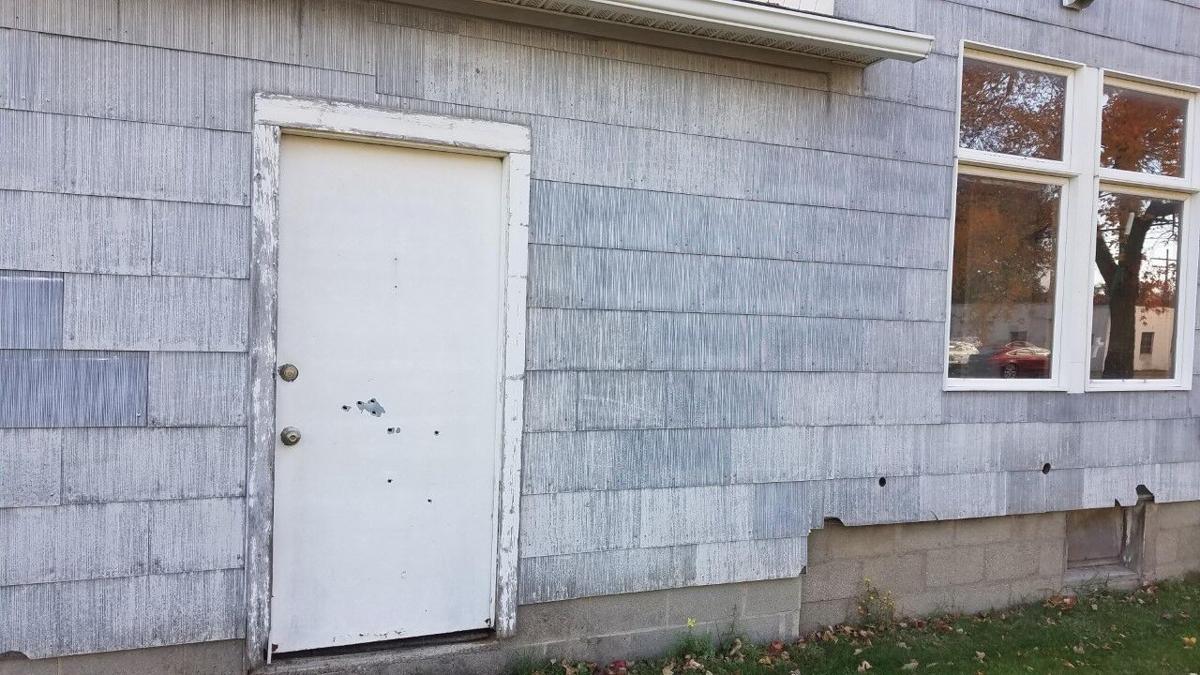 Eight bullet holes in a metal garage door tell the story of a mass shooting in Lockport early Saturday.
So does a video taken by a nearby outdoor surveillance camera that shows two men approaching the door and at least one of them firing at it.
The result was the death of Cheyenne Farewell, 21, a college student from Medina, and gunshot wounds to five other people.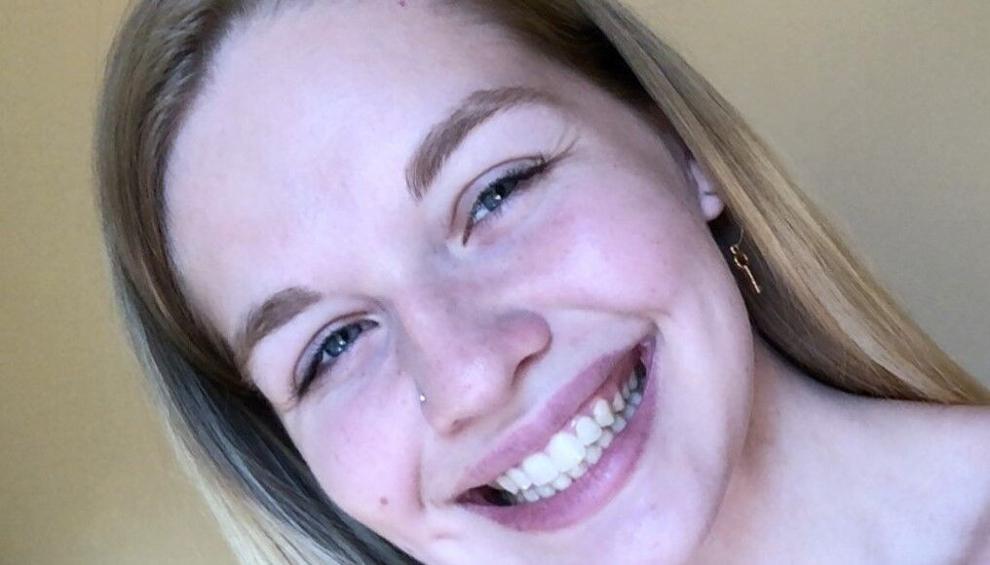 Capt. Anthony J. Palumbo, chief of detectives, said all the wounded were taken to Erie County Medical Center, and he didn't think any had life-threatening injuries.
"Everyone was having a good time," said Christian Gibson, the host of the party, attended by about 30 people. He said music was playing in the house and people were playing Pong in the attached rear garage when the gunfire from outside turned the scene to chaos.
The surveillance camera video showing the two men was shown to reporters by the camera's owner, who asked not to be identified.
The footage, which included a timer that read 12:15 a.m., shows two men walking around a house next to 43 S. Niagara St., where police said a Halloween party was going on. There were no other people outdoors in the video.
The men can be seen walking toward the rear attached garage at 43 S. Niagara, stepping into some light from a nearby pole that made them more visible.
At least one of them can be seen raising his arm and pointing a gun toward a door on the west side of the garage. Four muzzle flashes were seen as the shooter backed away from the building while firing.
The two men disappear behind the neighboring house, and seconds later people start running from the garage.
The video was to be turned over to Lockport police, who have asked the public for more information via the Police Department's main number, 433-7700, or the confidential tip line at 439-6707.
"My son and I heard it. Really loud gunshots," said Jamie Joseph, a South Niagara Street resident. "People were just running everywhere."
A police news release said Farewell died near the scene.
A Facebook post by a woman who said she attended the party said that she held Farewell as she died.
"I want to say how sorry I am that I couldn't save you. you kept telling me you didn't want to die yet and I said you wouldn't. and I let you down," the woman wrote.
"I'm sorry the last things you saw were me topless trying to stop the bleeding. I'm sorry no matter how much you begged for help, I couldn't save you. I'm sorry I broke a promise. to the girls family involved, I'm sorry I couldn't save your sweet girl. I tried so damn hard, I really did. on that note, I am going to probably isolate for weeks until I recover," the woman's post concluded.
A woman who said she was Farewell's cousin replied, "Idk you but i wanna say thank you for trying ... thank you for being with her so she wasn't alone."
Gibson said the partygoers did their best to help those injured.
"Everyone at the party did an amazing job," Gibson said.
"About 12:00 we heard three quick knocks on the door," Gibson recalled. "Thirty seconds to a minute later, we heard what sounded like firecrackers."
Gibson said the wounded people suffered "mostly graze wounds. A lot of them got it in a hand or a foot."
Gibson said he texted two of them Saturday morning and they had been released from the hospital.
"I don't know people who want to do this to people," he said when asked if anyone had a motive to attack his party.
"It's just like blind fire," he said of the shooters blasting bullets through a metal door.
He said he organized the party as "a little high school reunion" for people from Medina, where he went to school, but some Lockport residents attended, too.
Gibson said he's lived in the house for about three years. It's owned by his grandparents, who live in Medina.
Farewell's Facebook page said she had attended Medina High School and was currently a student at SUNY Brockport.
John Follaco, director of communications for the college, said Farewell was a junior majoring in English and psychology, and commuted from Medina.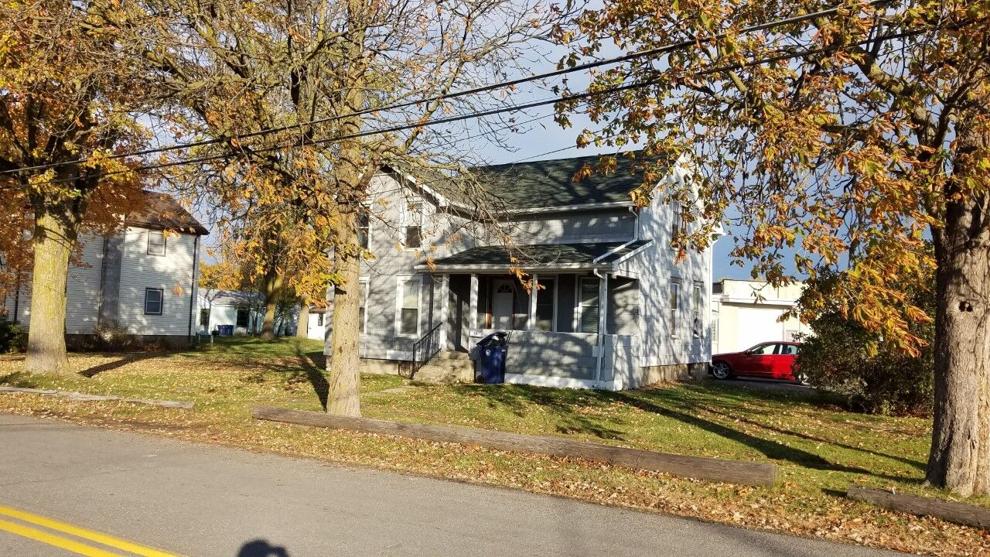 "Great girl, literally the life of the party," Gibson said. "All smiles. There was never a dull moment with her around."
Julius Moore, owner of JCM Home Home Improvement, a South Niagara Street business, said the neighborhood is normally a quiet one. So did Robert Cassenti, who lives on the street.
"This surprises me. Usually it's very peaceful here. There's never any trouble," Cassenti said.
Gibson said after he gave his statement to police, he returned home about 4 a.m. and found plenty of blood in the garage and also on the floor of the kitchen, through which the dying Farewell had been taken.
"I never wanted to walk in and see what I saw. It was sickening," Gibson said.
Batavia Downs, where Farewell's father works, opened a GoFundMe page Saturday afternoon to raise money for her funeral expenses. Forty donors gave a total of $2,100 in the first hour.
The post said Farewell was a 2018 graduate of Medina High School, where she played on the soccer team.
Mass shootings at parties have become a tragic trend in Western New York in recent months. The worst came in the early hours of Sept. 19 in Rochester, where 16 people were shot, two fatally. That same morning, five people were shot, one fatally, at a roving party that ended at Jefferson and Glenwood avenues in Buffalo.