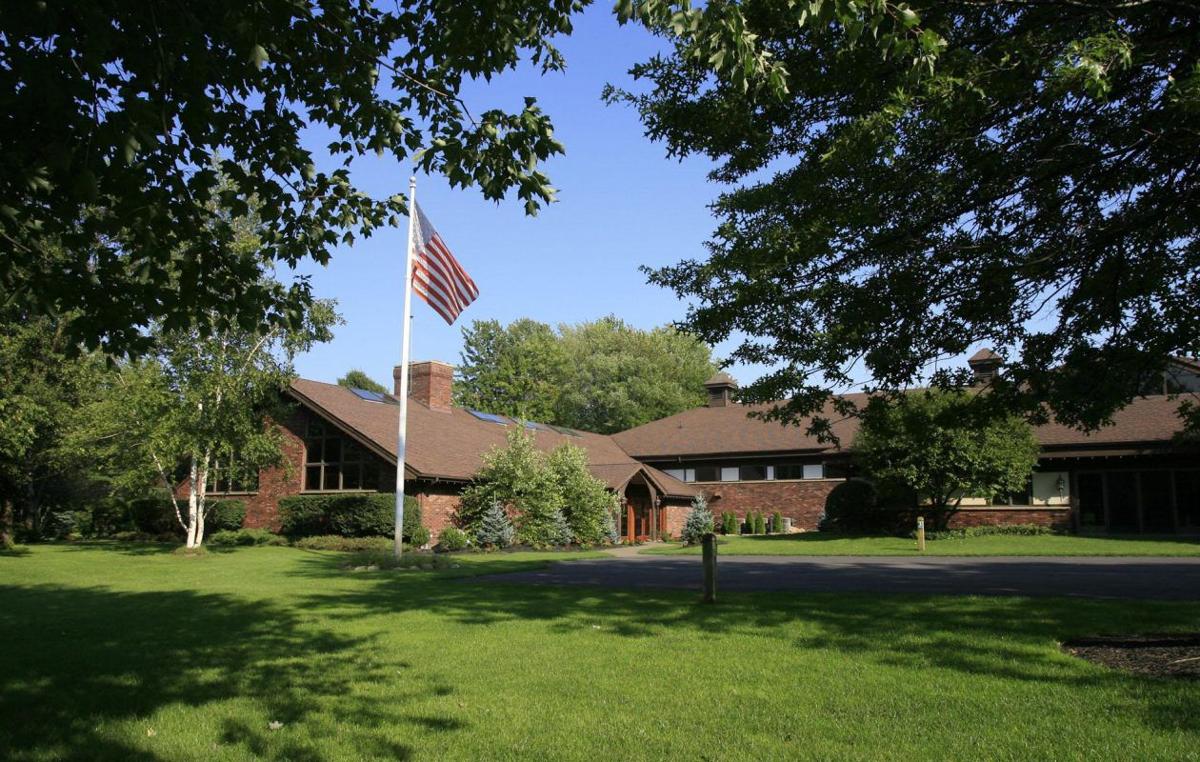 When it comes to falls from grace, Michael H. Wilson's was a big one.
Wilson arrived on the scene 10 years ago, a 21-year old investment wunderkind from Cleveland.
A few months later, his purchase of a $6.3 million, 126-acre estate in Hamburg garnered headlines. It was a record for home sales in Erie County at the time.
And then came the FBI raid.
Wilson, now 31, appeared in a Buffalo courtroom Wednesday and, for the first time, talked about his leadership role in a $10 million scam targeting wealthy investors and his seven years on the run in Canada and Vietnam.
U.S. District Judge William M. Skretny sentenced Wilson to nine years in prison.
"You lied and stole your way to a fortune," Skretny told him. "You're bright, but by the same token you're stupid for wasting your talents."
In giving him the maximum recommended sentence, Skretny revealed for the first time that Wilson continued his scamming of investors after he fled to Canada. The judge said the scam there took in about $5 million.
Wilson, who pleaded guilty to a felony fraud charge, will be required to pay about $2 million in restitution.
"I let a lot of people down," he said Wednesday. "I am very, very sorry for what I did."
A native of Ohio, Wilson came to Buffalo in 2007 and attracted attention with his purchase of a multimillion-dollar estate on Boston State Road in Hamburg.
Less than a year later, Wilson's home was raided by the FBI and IRS, and suddenly there were reports of disgruntled investors. One of them, a Texas businessman, called him a "junior Madoff."
In court papers, prosecutors said Wilson's clients ponied up as much as $250,000 apiece as part of their initial investments, but that Wilson never invested the money
Instead, he spent it on personal items, including his luxury home in Hamburg.
"Although his fraud and dishonesty gave him temporary possession of luxury items, including residences around the globe, fancy cars, and expensive works of art, the one thing that he will be able to hold onto the longest will be the bars of his jail cell," U.S. Attorney James P. Kennedy Jr. said in a statement Wednesday.
Two of of Wilson's victims, an older couple who lost their savings in one of his scams, wrote a letter to the court detailing their day to day struggles finding enough money just to eat.
"We used all of our retirement funds," one of the victims said. "We truly thought we had nothing to lose."
Wilson, in his statement to Skretny, acknowledged his victims and said, "To read that there's a couple that had trouble buying food. That was very difficult to read."
A federal grand jury indicted Wilson in 2010 and, by that time, prosecutors had seized a Hummer, a Corvette and a Mercedes-Benz, as well as seven flat-screen televisions and 15 paintings and sculptures from Wilson's home.
Instead of appearing in court, Wilson fled, first to Canada, where he has dual citizenship. Declared an international fugitive by Interpol, he eventually was found in Vietnam, arrested and returned to the United States to face trial.
"This defendant is the mastermind of this whole scheme," said Assistant U.S. Attorney Scott S. Allen Jr. "And when he was about to get caught, he fled, not once, but twice."
Until his eventual return to Buffalo, Wilson had never appeared in a courtroom to face the charges against him.
"By the time Michael Wilson was 21 years old, he was comfortable stealing money from people, and he was good at it," Kevin P. Lyons, special agent in charge of the FBI in Buffalo, said in a statement.  "When he realized his investment schemes were unraveling he became even better at trying to hide that stolen money – and himself – in multiple countries across the globe."
In the end, Wilson chose to plead guilty, the latest chapter in a case that has already resulted in two other convictions.
Daniel Rice, a retired Boston, Mass., police detective, pleaded guilty to wire fraud in connection with Wilson's investment scheme. Rice admitted inducing a broker to invest $100,000 with "George Possiodis," an alias Wilson often used when dealing with investors.
In his plea deal, Rice said he kept about $40,000 of the $100,000 for himself and gave the rest to Wilson.
In 2013, Wilson's brother, William, also admitted a minor role in the scheme. He pleaded guilty to a misdemeanor charge and admitted helping his brother commit one of his crimes.
Defense attorney Edward Cosgrove pointed to Michael Wilson's willingness to now take responsibility for his crime in asking for leniency, a request the judge rejected.
Buffalo to Vietnam: Michael H. Wilson's decade-long journey
October, 2007: Investment guru Michael H. Wilson arrives from Cleveland looking to buy a downtown office building.
October, 2008: The 21-year old buys two adjoining properties on Boston State Road in Hamburg for $6.3 million.
July, 2009: The FBI and IRS raid Wilson's new home and seize business records from several companies.
August, 2010: Federal prosecutors announce the seizure of Wilson's luxury cars and artwork.
December, 2010: A grand jury indicts Wilson on 47 counts of fraud, money laundering and conspiracy.
April, 2011: Prosecutors disclose that Wilson has fled to Canada and is now an international fugitive.
February, 2016: On the eve of his final extradition hearing in Canada, Wilson flees again, this time to Vietnam.
June, 2016: The FBI and Vietnamese law enforcement locate and arrest Wilson.
December, 2016: Wilson appears in a Buffalo courtroom for the first time to face the charges against him.
April, 2018: A federal judge sentences Wilson to nine years in prison for his leadereship role in the scam.
Source: U.S. District Court records