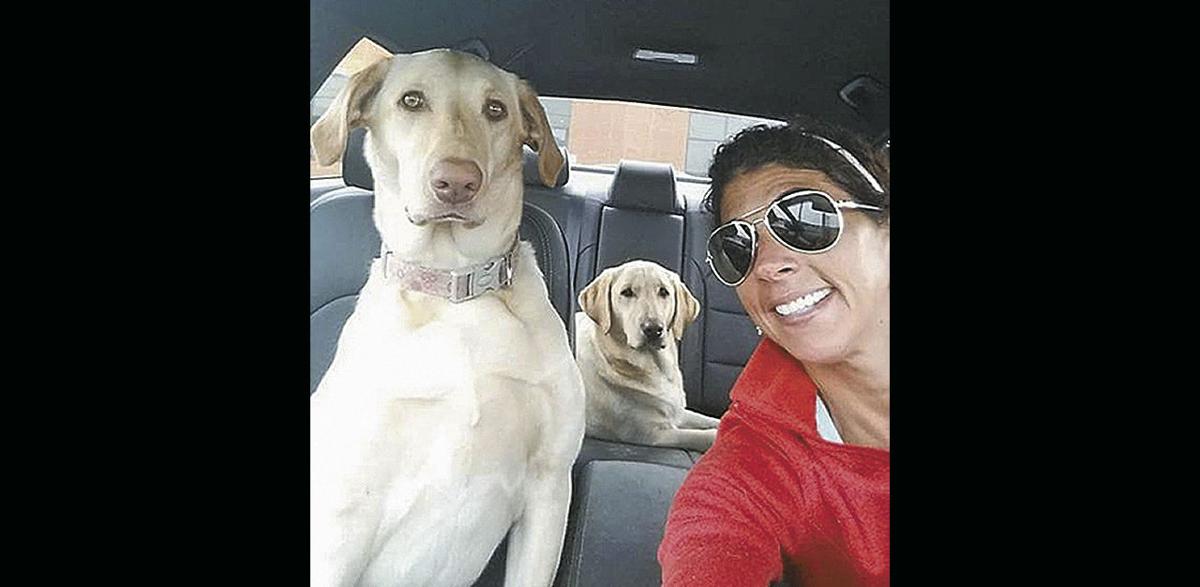 Jamie Billquist thinks his wife would have forgiven the hunter who fatally shot her last year when he mistook her for a deer as she was walking her dogs in a field behind her home in Sherman.
"That's the type of person she was," he said of his wife, Rosemary "Rosie" Billquist.
Jamie Billquist isn't quite ready to do that. But on Thursday, he found a measure of relief when the man who shot his wife, Thomas B. Jadlowski, pleaded guilty to criminally negligent homicide and hunting after sunset
Jadlowski entered his plea before Chautauqua County Judge David Foley and then was immediately taken into custody and will likely remain so until his sentencing Jan. 14. He faces up to four years in prison.
Jamie Billquist is glad to know that Jadlowski, his neighbor, owned up to what he did and that there won't be a trial.
"He pleaded guilty," Billquist said. "He has no chance to appeal. He'll get a handful of years in prison and that's fine."
On Nov. 22, the day before Thanksgiving 2017, Jamie Billquist was watching TV and his home on Armenian Road in Sherman when he heard his dogs, Sugar and Stella, barking. Rosemary Billquist had just taken them out for a walking after getting home from work. He went outside and saw an ambulance pull into his driveway. Rosemary Billquist had been shot in the hip and was bleeding profusely.
Jadlowski told sheriff's investigators later that he mistook the 43-year-old for a deer and fired a shot from his high-powered, single-shot handgun. Then he heard her scream.
Jadlowski called 911 and applied pressure to her wound, but nothing could be done to save her.
"It will be with me the rest of my life," Jamie Billquist said a couple of days after losing his wife.
Authorities said she was shot at 5:24 p.m. Nov. 22, 40 minutes after sunset. Hunting after sunset is against state law.
Ten months later, Jamie Billquist he still can't stop thinking about his wife.
"I think about her 24-7," Billquist said Thursday after the plea agreement was announcement. "There's no doubt about it."
Billquist often speaks of his wife's kind and generous nature. As a volunteer with Chautauqua Hospice and Palliative Care, Rosemary Billquist, a lover of animals, helped patients keep their pets.
She was employed at WCA Hospital, where she worked doing medical transcription, but she often took the time to help patients. Billquiest recalled how one day, she noticed an elderly man struggling to stand in the hospital parking lot. She decided to take one of her own benches from her home and put it in front of the hospital. On the bench is a message that Jamie Billquist said was pure Rosemary: "In a world where you can be anything, be kind."
At her funeral, stickers with that message were handed out to the hundreds of mourners.
'This has never been about vengeance'
Every day, Billquist posts photos of his wife on his Facebook page – photos of them wearing silly costumes, hanging out with friends or going out on a road trip with the dogs. Billquist has organized everything from golf events to races in her honor. His wife was an avid runner and was famous in town for always running by and waving hello.
But these months since her death have been trying for Billquist, too. At one point, charges were dropped against Jadlowski, though they were soon re-filed.
The Billquists knew the Jadlowski family, and Billquist said he saw Jadlowski, who lives nearby with his girlfriend, nearly every day when he drove past Billquist's home.
They haven't spoken. Jamie said he figures that Jadlowski's lawyer told him not to say anything.
Chautauqua County District Attorney Patrick Swanson spoke regularly with Billquist and informed him about a week ago that a plea deal was in the works.
Billquist was there Thursday morning as Jadlowski entered his guilty plea.
"It's tough sitting there watching," Billquist said. He noted that Jadlowski's mother was in the courtroom. "It's just a hard part of the case."
Jadlowski didn't say anything during the hearing Thursday. Billquist expects he may at the sentencing.
Through the DA's office, Billquist put out a statement to the public: "This has never been about vengeance. That is not what Rosie would have wanted. From the beginning I wanted the defendant to take responsibility and be held accountable."
Billquist also issued a plea to hunters to be mindful: "I want the next hunter who thinks about shooting after hours to think, 'There was this guy that went to prison. I should just go home.' "
Swanson echoed those thoughts in his own statement announcing the plea agreement: "This tragedy serves as a reminder that hunting with guns carries an expansive set of responsibilities, most of which are designed to protect people. Simple rules were not followed by Mr. Jadlowski and because of his actions two families and entire communities have suffered.
"The ripples of this event are widespread and will last a long time. My hope is that this incident serves as an example to the hunting community of what can happen when basic hunting rules are not followed. Guns can, and will, cause harm when used without caution and care. These tragedies are preventable."
Jamie Billquist wasn't sure how he would spend the rest of Thursday. "Answering calls from the media?" he guessed during a phone interview with The Buffalo News. His wife's death made national news and her story was featured in People magazine, the New York Times and on CNN. Billquist also hoped to get in a nice walk with their dogs, something he and his wife loved to do.
As for the anniversary of her death, it will fall on Thanksgiving this year. He said he thinks he probably will spend it at his brother-in-law's in Buffalo. He might run the Turkey Trot. His wife had planned to do the race last year.
Billquist wanted people to know how much the support of his family, friends and community has meant to him last November. "They've been there helping me through this," he said.
He said in the end, things worked out the way should.
"You get justice in the end," Billquist said. "We're getting justice. That's all that matters."
Sign up for our Crime & Courts newsletter
Get the latest in local public safety news with this weekly email.