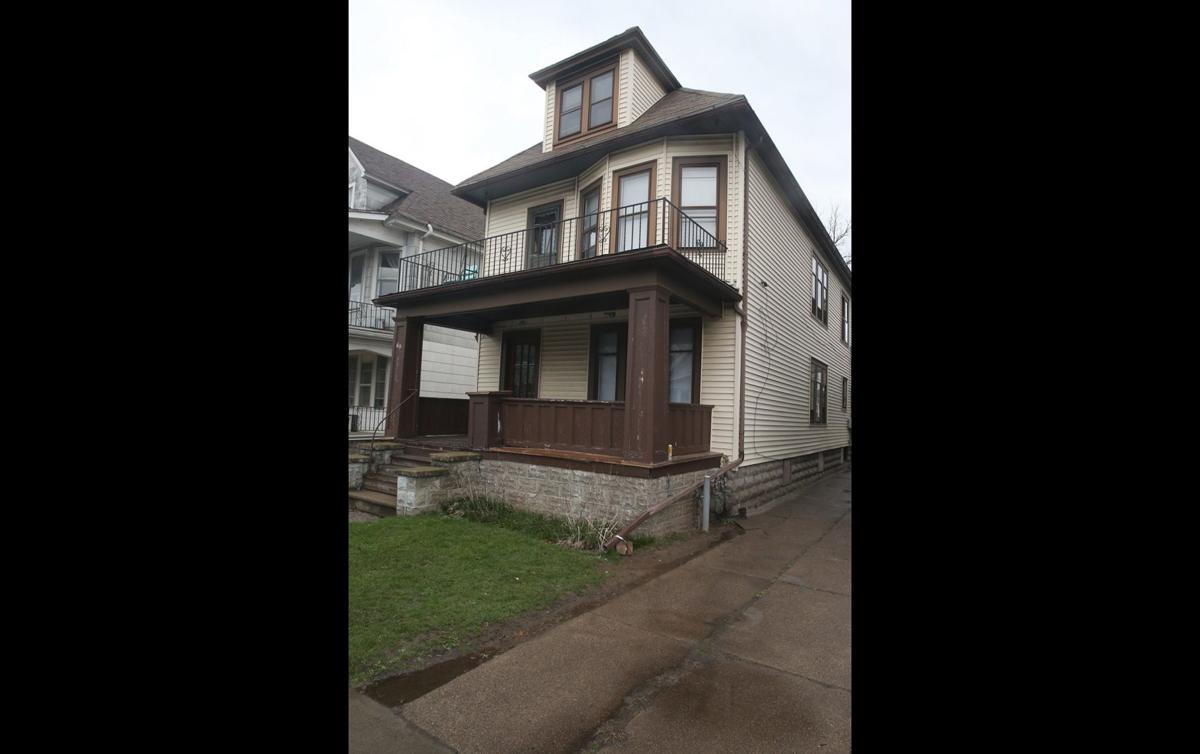 Hank J. Nuwer has chronicled the destructive effects of hazing for decades.
The Alden native, now a professor at the Pulliam School of Journalism at Franklin College in Franklin, Ind., maintains on his website a list of hazing deaths at schools in North America going back to 1838.
With the death of University at Buffalo student Sebastian Serafin-Bazan, his list now numbers 251 names. That's despite the efforts of activists and educators over many years.
"The kids are still dying," Nuwer said.
Two police sources have told The Buffalo News the 18-year-old was ordered to perform exercises in the Sigma Pi fraternity house on Custer Street. No alcohol or drugs were shown in his system, according to preliminary toxicology reports, the sources added.
Serafin-Bazan also had been recently treated for a respiratory ailment, possibly the flu, they said. An autopsy that began Thursday is ongoing because of additional tests.
"The case is still ongoing," Erie County District Attorney John J. Flynn said Friday. "We're still talking to people."
Nuwer, a former fraternity member at Buffalo State College, said given those presumptions, he believes Serafin-Bazan's death is "going to be a difficult case to get criminal charges on."
Given New York State law, he said, authorities will likely have a hard time proving criminal hazing, unless the fraternity brothers "put their hands on him" or if alcohol was involved.
He said frat members also tend to "circle the wagons," or keep quiet, in the wake of a hazing death. One of the few ways to get past that, he said, is a cellphone video obtained by investigators.
And even if criminal charges are filed, Nuwer added, the penalty is often far short of what victims and their families expect.
"The problem almost everywhere is that it's a misdemeanor," said David K. Easlick, who headed the Delta Kappa Epsilon International Fraternity for 29 years. "They've got to increase the criminal liability and the punishments, or this isn't going away."
Easlick, who now serves as an expert witness for hazing victims suing fraternities, said the prevailing attitude among lawmakers, judges and prosecutors is that the frat brothers at fault are poor kids who deserve a second chance and "this is the same thing that happened when they were in school."
Kim and TJ Burch of Amherst said the circumstances of Serafin-Bazan's death were similar to those in the death of their son, Nolan, who died in 2014 after a fraternity initiation ritual that involved excessive drinking.
At West Virginia University in Morgantown, W. Va., Kappa Sigma fraternity members carried a passed-out Nolan Burch to the fraternity house and left him alone on a table, until someone later noticed his face had turned blue and he had no pulse. Four or five people removed Serafin-Bazan from a Sigma Pi fraternity house on Custer Street and put him on the front lawn, according to a neighbor. All but one of the individuals then fled the scene, the neighbor told The News.
"We're almost five years into losing Nolan and these kids just aren't getting it. They'd rather run than help somebody," said Kim Burch. "Their leaving him there – it just brings all that back."
The two fraternity members charged in connection with their son's death received 100 hours of community service and two years of probation, said TJ Burch.
"That's basically nothing," he said.
The Burches said West Virginia prosecutors dismissed their concerns that misdemeanor charges brought against two fraternity members weren't enough.
"They basically shrugged their shoulders and said, 'That's what we have,' said TJ Burch. "From a criminal standpoint, they just wanted it to be done."
Stronger laws could help deter hazing, the Burches said.
"That's why these things keep happening, because these kids have no consequences," said Kim Burch. "The laws need to be toughened. The DAs need to start coming down on these kids. The judges need to be tougher."
Lack of adult supervision
The legal roadblocks facing victims and families in criminal cases often lead them to lawyers such as Douglas Fierberg.
Fierberg, a Washington, D.C., attorney who has built a practice suing fraternities and winning cash settlements for victims, thinks the nation's hazing tragedies can be linked to a national Greek system that is "dumber than anything you can imagine."
Unlike the old days when a "Frat Mom" ran the show, most fraternity houses operating today lack adult supervision and instead rely on a management structure that leaves 20- and 21-year-olds in charge, he said.
"Time and time again, that management structure has failed," Fierberg said. "It's deadly."
He also blames universities and colleges for a lack of transparency and points to the University at Buffalo's website. He said the site goes out of its way to promote "Greek Life" but offers little information about past hazing incidents at UB.
"That young man was denied that information before joining that fraternity," Fierberg said of Serafin-Bazan.
UB does have pages on its website devoted to hazing and said it "actively warns" students not to join the nine "unrecognized" fraternities currently serving its students.
The university said it also talks to students and parents about hazing at student orientation and at mandatory workshops for students joining a fraternity.
Nevertheless, in the wake of the most recent incident, the school is examining its policies.
"We have launched a thorough review of the Greek life culture at UB," said A. Scott Weber, vice president for student life.  "With broad representation from across the university, the review team is committed to applying new perspectives and solutions to the issues that continue to be associated with Greek life here at UB and nationally."
Sigma Pi, the off-campus house where Serafin-Bazan was found, is not on the list of unrecognized frats. Just five months ago, an "unofficial" off-campus Sigma Pi fraternity house for students of Ohio University in Athens, Ohio, was the site of an alleged hazing incident that led to the asphyxiation death of Collin Wiant, according to a lawsuit filed by Wiant's parents.
Easlick, the fraternity leader-turned victim advocate, said the nation's colleges and universities have distanced themselves from frats over the years, largely because of liability concerns.
"After the '60s, the schools got as far away as possible from any responsibility for their undergraduates," he said.
Involved in 25 lawsuits over the past four years, Easlick said each of them was against a fraternity and most of them resulted in cash settlements for his clients.
One of those settlements went to Grant Brunson, a Georgia Tech student who broke a vertebra falling off a friend's shoulders in 2016. News accounts at the time described the incident as a fraternity "initiation," not a hazing.
Easlick said Brunson, now a quadriplegic, received a cash settlement from the fraternity.
How does hazing persist despite educational initiatives?
Nuwer said experts have found that every group defines hazing differently. Some think that because they don't make pledges drink alcohol, then they don't have hazing. Some believe that since they don't hit pledges with paddles, it's not hazing.
"They do whatever tradition has been done to them and call it some other name," he said.
Nuwer's interest in hazing began when he was in graduate school in Nevada and encountered a club known as the Sundowners, which was made up of football players and other athletes, he said.
Nuwer said he saw two of the club's public initiations.
One happened in front of campus and involved alcohol and chickens tied to men's genitals as the men were told to obtain signatures from women walking by.
The other happened in a bar where a person was forced to drink 190-proof alcohol as matches were thrown at him. The individual ended up on the floor foaming at the mouth.
A third hazing incident, which Nuwer did not witness, ended up being fatal. In that case, the victim drank liquor with a high alcohol content and was hit by other members. The club was not found liable either criminally or civilly, he said.
On campus, Nuwer said, "they were called killers."
-- Staff Reporter Jay Tokasz contributed to this report.