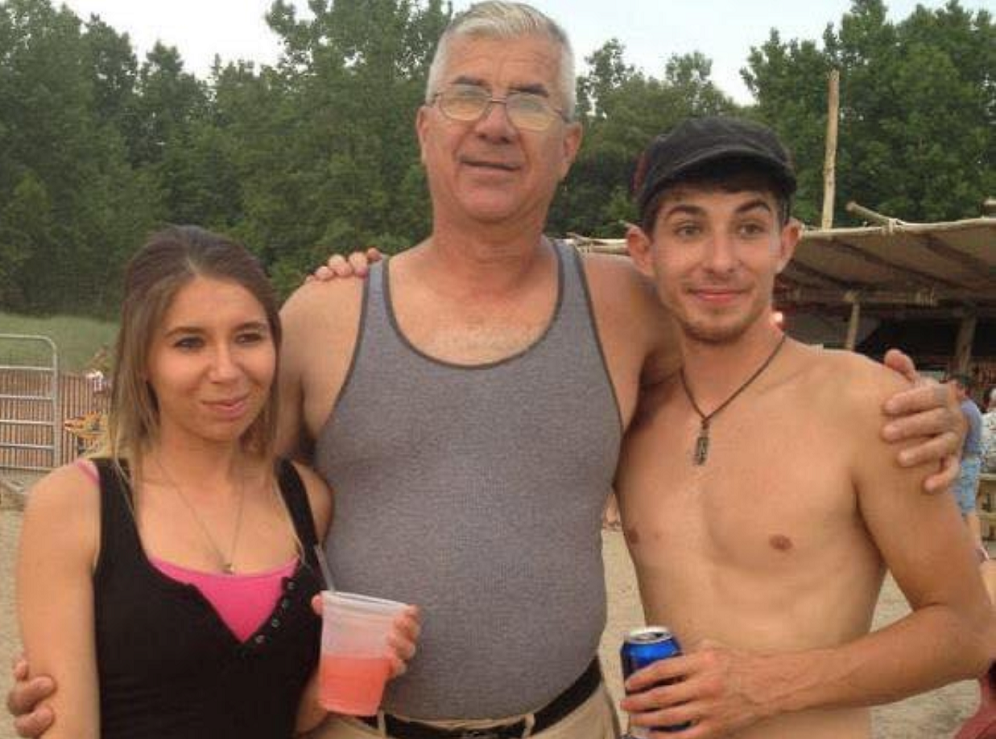 Years ago, when John E. Rados Sr.'s mother owned a tavern on Lake Shore Road in Woodlawn, he would give her a hand and tend bar.
The Woodlawn native loved the neighborhood, and the people in it, and continued to patronize the place long after his mom, Ethel, sold the business.
Late Monday in the parking lot of the tavern, now Four Aces Bar and Grill, Rados was struck in the head and knocked out by another patron who robbed him, authorities said.
On Wednesday, Rados, 67, of Hamburg, died from the injury caused by "blunt force trauma."
Hamburg resident William J. Giambelluca, 32, was charged Saturday with murder and remanded to the Erie County Holding Center. Hamburg Town Justice Carl Morgan handled the arraignment and scheduled him to return to court Thursday for a felony hearing.
Rados, a licensed practical nurse, worked in nursing homes and served as a volunteer firefighter. He did not know his attacker, Erie County District Attorney John J. Flynn told The Buffalo News.
"This is awful anytime, but it's especially awful that the victim died the day before Thanksgiving," Flynn said.
"Good old-fashion detective work" by the Hamburg Police Department helped solve the slaying, he said.
Police were able to identify and arrest Giambelluca with help from surveillance video inside the bar, which showed Rados leaving at about 11:40 p.m. Monday and the suspect leaving shortly after, and got a first name for the suspect that the bartender overheard beforehand, Flynn said.
Rados paid his tab from "a wad of cash" before leaving the bar  and Giambelluca apparently noticed, the district attorney said.
Following an assault believed to have happened in the parking lot, Rados later regained consciousness and drove himself home to his apartment, authorities believe.
"The next day, Tuesday, the victim's daughter was calling him up just to make a random check on her dad and he wasn't answering. The daughter kept calling and at one point, the owner of the bar answered the phone because the victim's cellphone and a pair of glasses were left in the parking lot," Flynn said. "The owner didn't know whose phone it was."
Jenn Rados immediately drove to her father's residence, where she found him unconscious.
"She called 911 and an ambulance took him to Erie County Medical Center, where he died the next day," Flynn said.
John E. Rados Jr. said his father was a caring man who worked as a mechanical engineer at Bethlehem Steel before it closed. He then studied nursing and became a licensed practical nurse and worked at Autumn View Health Care Facility in Hamburg until he recently accepted a position at Father Baker Manor in Orchard Park.
A Navy veteran, he also served for years as a volunteer firefighter at Woodlawn Volunteer Fire Company. He enjoyed staying in shape and lifting weights, John Rados Jr. said.
Too upset to say more, the son shared his social media tribute honoring his father:
"I don't believe any words coming from this can explain the feelings I have right now. Dad I love you wholeheartedly and I'm devastated sitting here typing this up. You were always the best time to be around, my role model, and my dad.
"You taught me so much in this world and it hurts knowing that your life was taken from you before you wanted to go. You don't have to be strong for Jenn and I anymore. You did your job as our father and we are forever grateful for you. I just don't understand any of this and it's a feeling I never want to experience ever again. I miss you so much Dad! I love you."
In addition to his son and daughter, Rados is survived by a granddaughter, Vivian; two brothers, Charles and Richard; and his long-time former companion and the mother of their children, Kelly Graham.
Following a wake from 6 to 8 p.m. Monday at Audubon Funeral Home in Amherst, a Memorial Mass will be celebrated at 10 a.m. Wednesday in St. Francis of Assisi Catholic Church, 4263 St. Francis Drive, Hamburg.