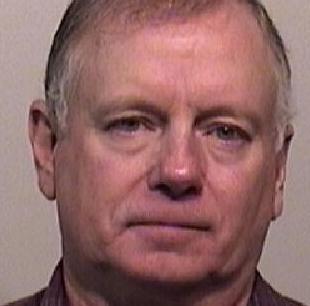 Former Pendleton Highway Superintendent Jeffrey R. Stowell will not go to jail for the misuse of town materials and manpower that led to his indictment and eventual guilty plea to official misconduct.
Stowell, 61, a Conservative who was first elected to the highway post in 2003, was sentenced Tuesday to two years of probation and 200 hours of community service.
"You pled guilty to one crime in an otherwise blameless life," Niagara County Judge Matthew J. Murphy III told Stowell.
"I let down the people of Pendleton," Stowell said in court. "I just want to make them understand I'm sorry."
He also apologized to his former employees for putting them in a difficult position.
Stowell was accused of having town workers deliver 72 tons of paving material to his home for use in a home improvement project, and also of having workers install parts on his personal vehicle after buying them with town funds.
Assistant District Attorney Maria H. Stoelting and defense attorney George V.C. Muscato spent several minutes arguing over whether the paving material had any value, but Murphy finally said, "It's not going to affect my ultimate decision."
Some of the material was asphalt milled from roads being repaved. There was also excess stone the town bought for $178 a ton from a supplier called Suit-Kote that went unused after a paving project.
"All that material, the millings, the Suit-Kote, is property of the Town of Pendleton and can only leave if the town declares it surplus," said Supervisor Joel M. Maerten, who attended the sentencing.
He acknowledged that Muscato was right in saying that Maerten himself obtained some millings "on a one-time basis" in 2017, but Maerten said the town was selling the material then, not giving it away.
Stoelting said the town did not request restitution, and Murphy did not order any.
Stowell, who was arrested in December 2019 and indicted on two felonies and five misdemeanors, had to resign and agree never to seek office again as part of his March 11 plea bargain.
"It's been difficult on me," he said. He told Murphy that he attended a function at a fire hall last weekend and some people greeted him warmly, while others didn't.
"He lost a high-paying job. He's persona non grata in a lot of circles in his community," Muscato said.
"I struggle every day. I don't sleep well," Stowell told the judge.
"Like you, I've had public positions most of my life," Murphy told Stowell. "I understand how after a few years you can form the opinion, 'I'm the DA, I'm a judge, I can do this.' "
"The higher you climb, the harder you fall," Muscato said. "Whether he pleads to a felony or pleads to a misdemeanor, it's still a mortal sin. As far as his career, it's over."
"The town is glad this is over," Maerten said. "Our Public Works Department has been hampered by having a leader who was under indictment for multiple felonies."
He said Deputy Highway Superintendent Craig Walter is in charge until the end of the year.
Councilmen David I. Fischer and David A. Leible are running for highway superintendent in the June 22 Republican primary. There is no Democratic candidate.