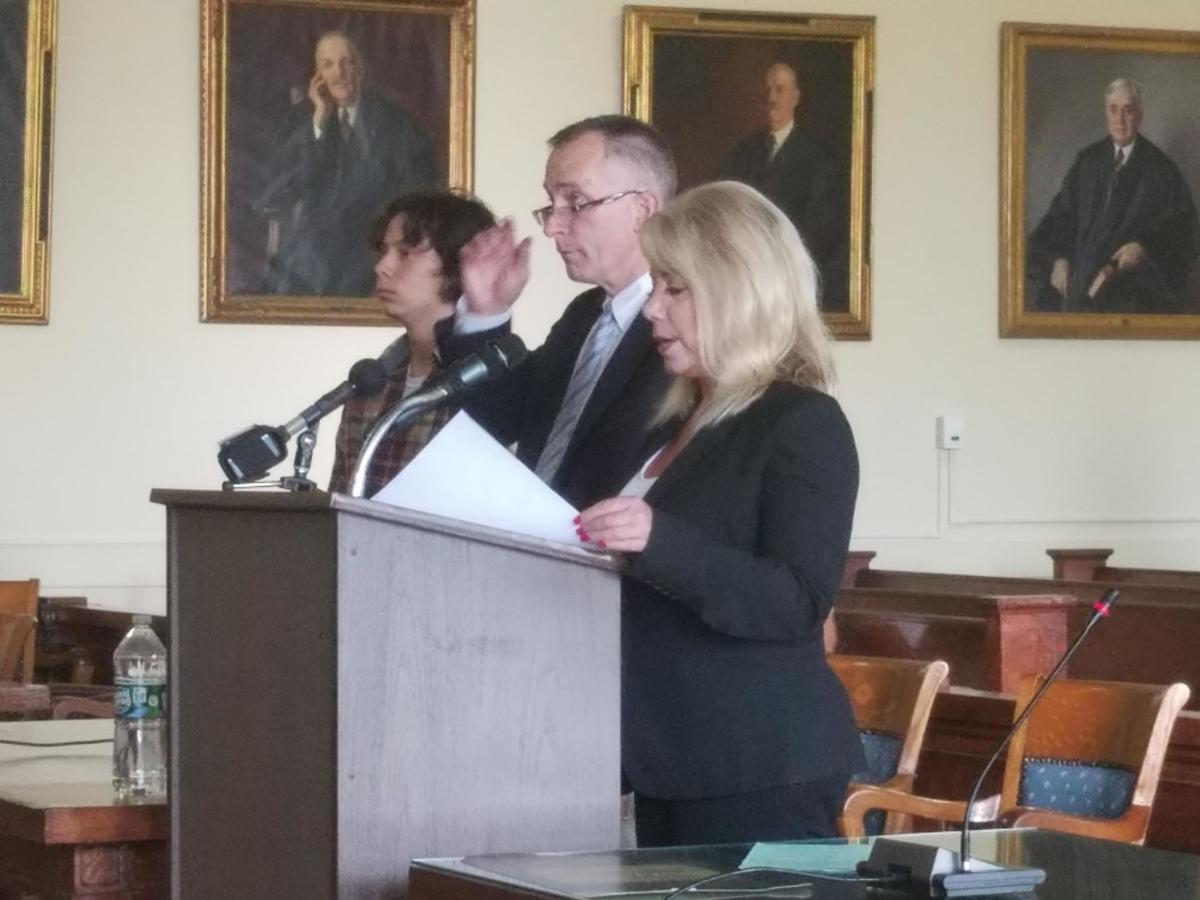 A judge Tuesday granted youthful offender status to a former Niagara-Wheatfield Senior High School student and placed him on probation for 10 years for raping a fellow student two years ago. 
Elias Q. Dowdy, now 20, pleaded guilty to third-degree rape of the underage girl.
The crime happened in her Town of Niagara home on May 28, 2018, four days before Dowdy turned 18.
Niagara County Judge Matthew J. Murphy III, after an 80-minute virtual court session, decided against a prison term, which could have lasted up to four years.
Murphy, who took over the case after County Judge Sara Sheldon retired at the end of September, said he was influenced by what he called "a very strong recommendation" from a county probation officer, Ashley Kraska.
Kraska reported that Dowdy had complied with the terms of the interim probation sentence Sheldon imposed on Aug. 28, 2019.
"It does seem like the defendant has been able to comply," Murphy said.
"While he was on interim probation, there were no violations filed against him," said Assistant Public Defender David E. Blackley, Dowdy's lawyer.
Blackley said youthful offender status exists "to allow (defendants) to change their ways. ... I would submit that he has done so."
"I'm going to place you on probation, and if you violate the terms of probation, you'll come back before me and I won't hesitate to send you to state prison," Murphy told Dowdy.
"I accept full responsibility for my actions and I am very sorry," said Dowdy, who continues to undergo sex offender counseling. Blackley said the counselor regards Dowdy as "a very low risk."
"If I had known the things I know now, I wouldn't have taken the turn I did," Dowdy said.
During a 2019 court session, Sheldon said if she had to choose a final sentence that day, she would deny Dowdy youthful offender status. But she placed Dowdy on interim probation to give him a chance to earn – or lose – that status.
Tuesday, Assistant District Attorney Lisa M. Baehre argued against youthful offender status for Dowdy, and she was joined by the victim's mother, who charged that Dowdy had taunted her daughter when they were still in school together.
"He told the lacrosse team what he had done, and he was proud of it," Baehre said.
"I can obviously say I've never had a defendant who was so cooperative – with good reason," Blackley told Murphy, adding that Dowdy "had matured throughout this entire process."
Murphy said he had heard that Dowdy was smoking marijuana every other day. Kraska, the probation officer, said the last time she tested Dowdy, on July 14, he was clean of all drugs.
After Dowdy pleaded guilty to third-degree rape May 23, 2019, and word spread at Niagara-Wheatfield, angry students protested because the school had made no effort to keep Dowdy and his victim apart during the 2018-19 school year.
"Why did I have to go to school everyday and see him, it killed me more and more everyday knowing he was walking (around) school pretending nothing happened," the girl texted to The Buffalo News.
On May 31, 2019, about 100 students walked out of class, demanding action against Dowdy. Superintendent Daniel G. Ljiljanich said at the time he hadn't learned of the guilty plea until the day before.
Dowdy then was removed from school and not allowed to graduate with his class, according to Blackley.
The following week, parents went to the Board of Education, calling for Michael Mann, the high school principal, to resign for his treatment of the girl and for suspending some students who walked out.
Ljiljanich said at the board meeting the students should not have been suspended. On June 6, 2019, Ljiljanich announced Mann had been placed on administrative leave. Mann resigned Oct. 2, 2019.