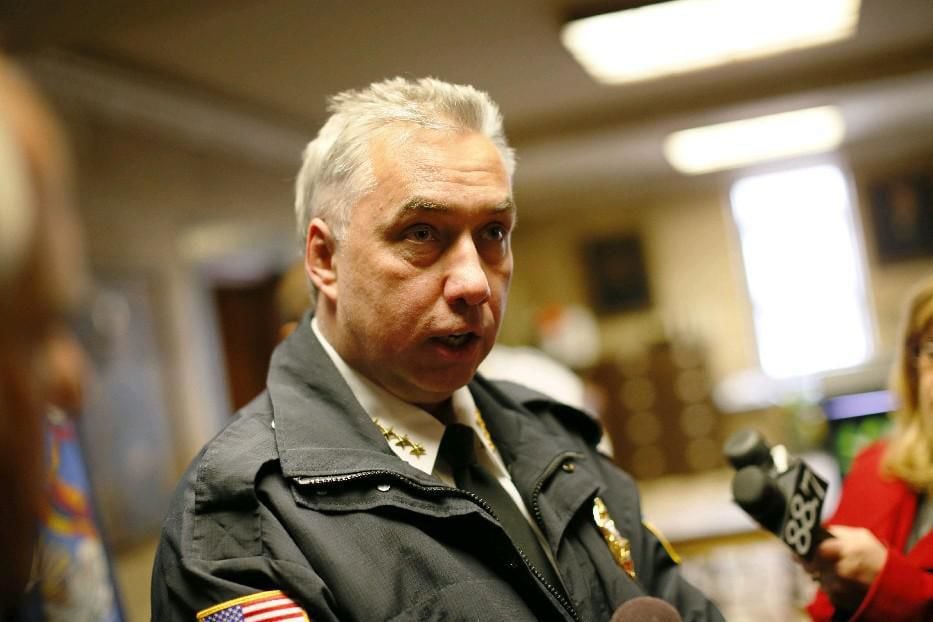 A high-ranking Buffalo Police official and his wife sent a letter to a federal judge in 2006, seeking a lenient sentence for Peter G. Gerace Jr., who pleaded guilty to a felony in a telemarketing fraud case, court records show.
The April 21, 2006 letter – describing Gerace as a close friend for 18 years – was signed "Michelle and Dan Derenda."
At the time the letter was written, Derenda was a deputy police commissioner. He was appointed the city's police commissioner in 2010, a post he held until he retired in January 2018. 
"My husband being a police officer and myself being a registered nurse … it's important to surround ourselves and our family with good people," stated the letter, signed in one person's handwriting as "Michelle and Dan Derenda."
The letter described Gerace as a "considerate," "respectful" and "hardworking businessman" who "certainly poses no threat to society."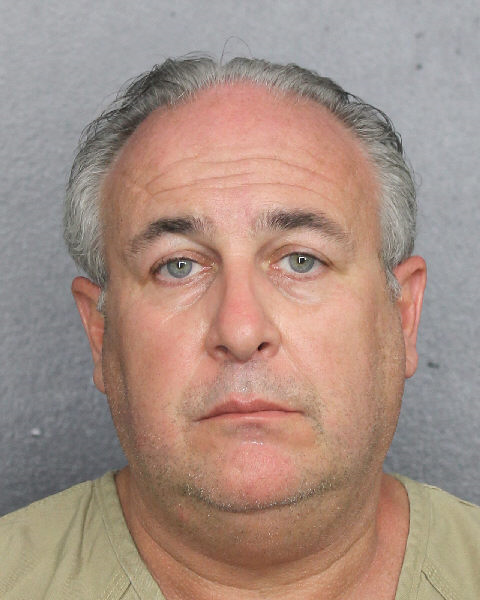 Gerace, 53, of Clarence, served five months in federal prison after the telemarketing fraud conviction, but now, he is back in trouble again.
The owner of the Pharaoh's Gentlemen's Club is now accused of felony charges of bribing a federal drug investigator, conspiracy to traffic in drugs and conspiracy to commit sex trafficking, in connection with activity that allegedly took place in the Cheektowaga strip club. He denies the allegations.
The charges against Gerace are part of a federal investigation of alleged organized crime in the Buffalo area. Gerace has denied any involvement with organized crime. He is a nephew of Joseph A. Todaro, whom law enforcement officials have identified as the leader of Buffalo's Mafia organization. Todaro denies the allegation.
Was it appropriate for a deputy police commissioner to ask a judge to give a break to a man who used telemarketing to cheat senior citizens and others?
"All I'm going to tell you is that I don't recall this letter. I'm just not going to say anything else about it," Derenda told The News.
The News also raised the question with retired federal prosecutor Anthony M. Bruce, who brought the case against Gerace and a co-defendant.
"The only thing I see as inappropriate is that the letter identifies him as a police officer," Bruce said. "Other than that, I have no problem with him or his wife writing a letter to support a family friend."
As a criminal prosecutor specializing in organized crime cases for 38 years, Bruce said he read letters of support for convicted criminals written by people from many different walks of life.
He added that Derenda's letter was the only one he ever recalls being written by a police officer in active service.
"I will also tell you that Derenda's name never came up in any way in the investigation," Bruce said. "In fact, I worked with him on several cases over the years, and I remember him as a very good police commissioner. He had the good of the community in mind, and he was very proactive about working with federal law enforcement on gang violence cases."
Attorney Paul J. Cambria, who represented Gerace in the telemarketing case, said there was nothing inappropriate about the Derenda letter.
"I see no problem with it, and I don't think it's a big deal," Cambria said.
The Derendas' letter has been available for public view since it was filed more than 16 years ago. It was recently discovered by a staffer from The News while examining cases filed against Gerace.
According to court records in the telemarketing fraud case, the Derendas were two of 14 people who submitted letters supporting Gerace to District Judge William M. Skretny, the sentencing judge.
Most of the others who wrote letters were family members, co-workers, friends or business associates of Gerace. One of the letters was written by State Supreme Court Judge John L. Michalski, who was then a lawyer in private practice.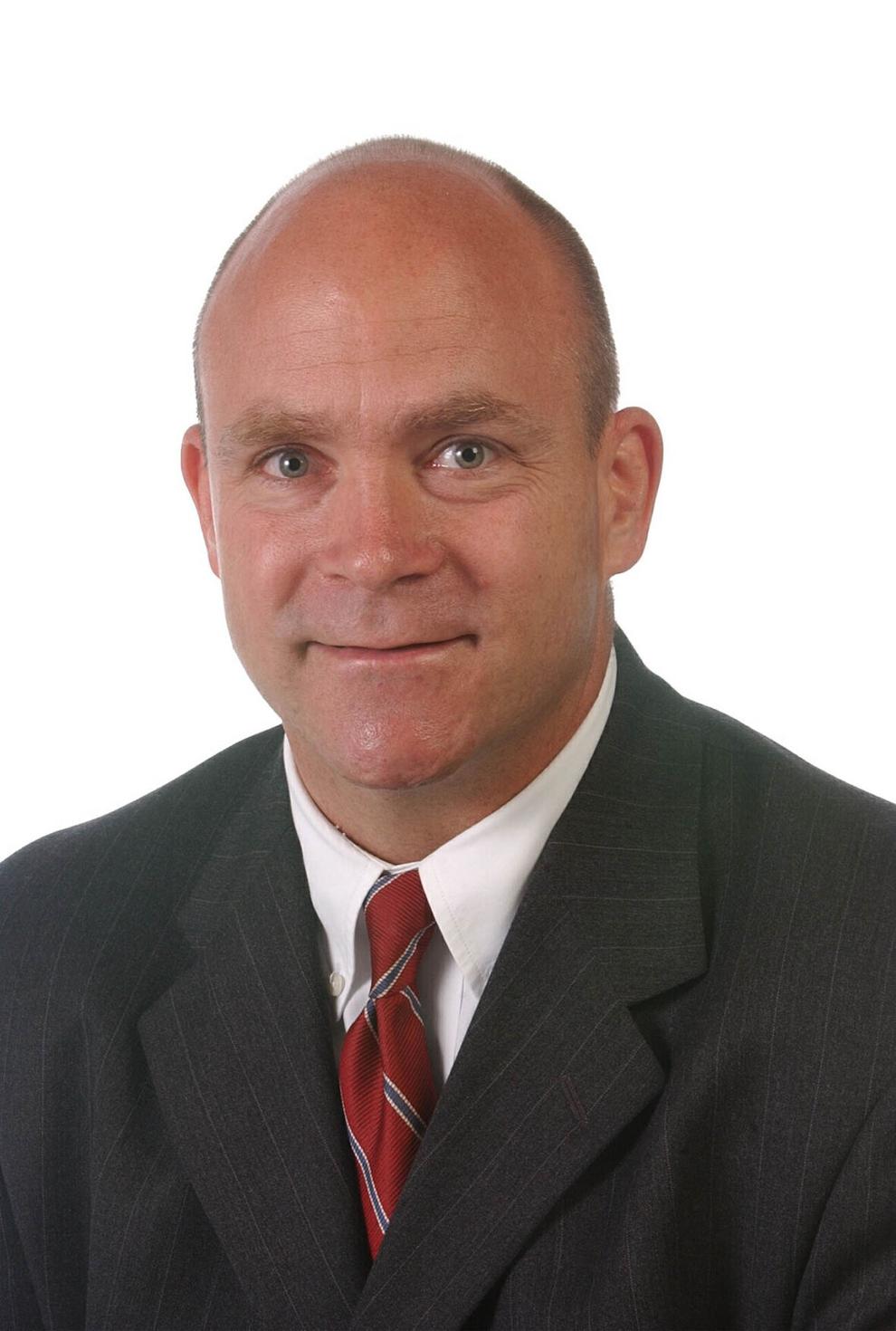 Michalski called Gerace a longtime friend and client who was a hardworking businessman and "fantastic" father. He also described Gerace as a man who made mistakes in his life but was sorry for his mistakes and posed no danger to the community.
Another letter supporting Gerace was sent to Skretny by the late Rev. Joseph F. Moreno Jr., a popular Buffalo priest who died in a Buffalo church rectory on Oct. 13, 2012, shortly before he was scheduled to celebrate a Mass.
Buffalo Police concluded that Moreno died of a self-inflicted gunshot, but his family disputes that, alleging that he was murdered.
Gerace pleaded guilty to a felony charge of conspiracy to commit wire fraud. In June 2006, Skretny gave Gerace a break by sending him to prison for five months. Federal sentencing guidelines, which are advisory, suggested a prison term of eight to 12 months.
Skretny also ordered Gerace to be on supervised release for three years after completing his prison time. The judge also directed Gerace and a co-defendant to pay $271,928 restitution to victims they had defrauded.
Bruce said a company run by Gerace cheated unsophisticated people – mostly senior citizens – by calling them on the phone and falsely telling them they had won a new car. Callers convinced victims that they would have to send money to the telemarketing company in order to receive the car.
The News asked a Buffalo Police spokesman if there is any regulation that prohibits city officers from writing letters of support for people facing criminal sentencings. As of Wednesay afternoon, the spokesman had not provided an answer.
"From my understanding, the only thing that is prohibited is writing the letter on paper with a Buffalo Police letterhead," John Evans, president of the Buffalo Police Benevolent Association, told The News. "I have never seen any officer get into trouble for writing a letter like that."