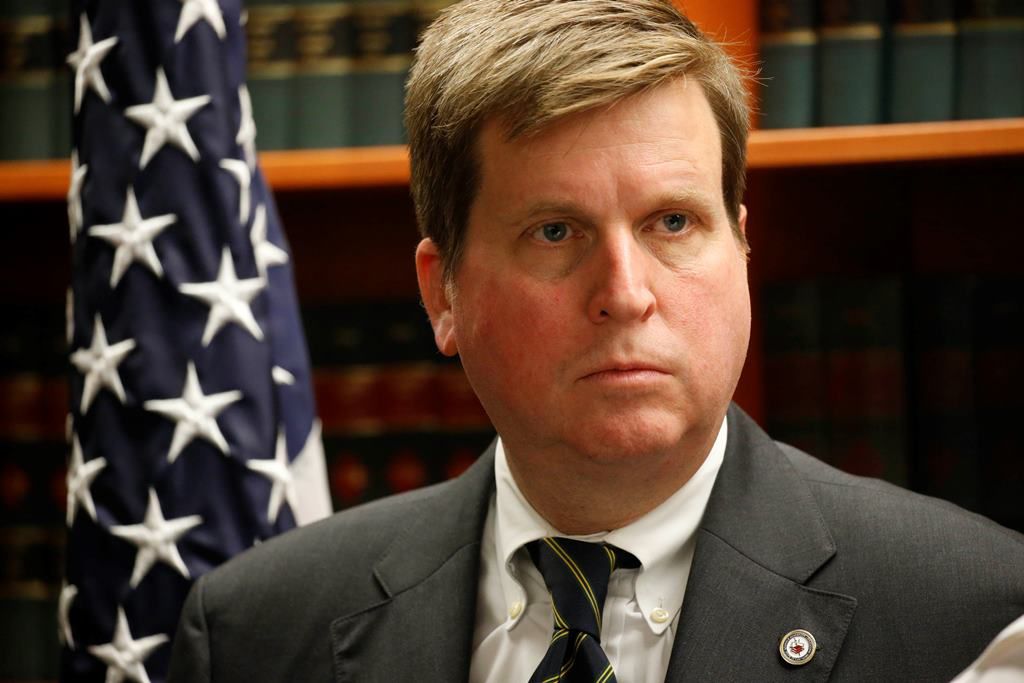 The tides pulling criminal justice reform across the country also are influencing local criminal prosecutions, and it appears they will continue to do so, no matter who leads the District Attorney's Office.
A year ago, Michael J. Flaherty Jr. launched a Public Integrity Unit when he became acting district attorney.
John J. Flynn, the new district attorney, says keeping the unit fully staffed is a priority.
Flaherty says that is key to successfully prosecuting corruption. One of his regrets as he leaves office is not being able to see through some of the investigations now underway.
"I wish I had more time to bring some of our investigations to a head," Flaherty said. "(Corruption cases) take a long time to build, because rarely is it a discrete event."
"It's not like robbing a store Thursday night at 9 p.m. That I can prove. But, 'He's using his office to benefit his brother-in-law' is a lot more complicated."
Flaherty also talked about the importance of rethinking how society deals with drugs.
The most dramatic evidence of the opioid epidemic is seen in overdose deaths.
"We're not going to arrest our way out of this problem," Flaherty said. "Prevention works better than prosecution. We're not social workers. But the way I see it, drug treatment programs are a huge public safety program as well."
The dangers of drug addiction also extend beyond the users, he said.
"It drives our property crime. It actually drives most of our burglaries," Flaherty said. "If you stop the addiction, you stop the break-ins, the thefts, the turf wars. Keep the users away from using, and you can reduce their chance of reoffending."
Put simply, he said, "That means somebody's bike isn't going to get stolen."
Drug dealers are a different story.
Flaherty said he used his narcotics prosecutors to target dealers and their profits. His policy was to avoid plea deals and to file civil cases to hit them where it hurts -- by taking their money.
The problem, he said, is one that Flynn also will encounter: Legislative loosening of the strict Rockefeller drug laws, which also weakened punishments for dealers, and restrictive definitions of the chemical make-up of "controlled substances." That means makers of illicit drugs can tweak their ingredients just enough to avoid prosecution.
That meant he had to find his own work-around, Flaherty said.
"In some cases, I would turn to the U.S. Attorney's Office," he said, because federal law has a different range of punishments. "For the same conduct, we can get more prison time."
Looking ahead, he said, his office is working with state Sen. Patrick M. Gallivan to amend New York laws to be less specific on opiod drugs, creating a "catch-all" for analog opiods. The amendment is awaiting an Assembly sponsor, he said.
The incoming DA also has pledged to reach out to the community and to try to disrupt the cycle of incarceration that disrupts many families.
Again, he is in sync with his predecessor.
"Mr. Flaherty was a community man," said Murray Holman of Buffalo's Stop the Violence Coalition. "He did great things out here. He met on the corners with some of those guys -- it was different from what we'd seen before."
"I hope the new DA will reach out in the same way," Holman said, adding that those kinds of connections both help stop crimes and help solve crimes, when witnesses think they can make a difference.
Flaherty's outreach extended to some of the youth who already have encountered the justice system or might end up there. His staff "adopted" the Buffalo Alternative High School, and went there monthly to meet with students and educate them about the legal system. It is kind of an approach/avoidance program, telling students about careers in law and law enforcement, and also how not to be on the down side of it.
When staff members first began meeting with students, Flaherty said, it was eye-opening for both sides. Some of the teens already knew the names of members of the Buffalo Police Department's Strike Force and other officers. Discussions about doing well in school and staying out of trouble blended with talk of shootings and jail sentences, as the students, attorneys and investigators got to know one another.
As the new year starts, Flynn comes to the DA's Office as the first outsider in decades to run the show. He said he will get to know the individuals on his large staff before making many changes.
Meanwhile, Flaherty said he plans to get reacquainted with his family.
He also said that, while "everything is on the table" as far as his professional plans are concerned, he will be teaching a course on preparing for the bar exam at the University at Buffalo Law School.
Sign up for our Crime & Courts newsletter
Get the latest in local public safety news with this weekly email.