Federal agents seized almost $467,000 from a former University at Buffalo student in a raid at his Amherst apartment earlier this year. 
It was an unusually large haul of cash for the U.S. Drug Enforcement Administration, the third-largest cash forfeiture case by federal authorities in at least two years in Western New York, according to federal court records.
But nearly nine months later, authorities have not charged Stanley Lee, who is about 21 years old, in connection with the seizure.
"At this point, he has not been charged with any crime," said Buffalo defense attorney Thomas J. Eoannou, who represents Lee in the case. "Stanley Lee is contesting the forfeiture in court. I've been in communications with the U.S. attorney over it. Beyond that, because no charges have been filed, I can't comment further."
The case remains something of a mystery because the agencies involved – the U.S. Attorney's Office, the Drug Enforcement Administration and New York State Police – all declined to comment when contacted by The Buffalo News.
But two sources with direct knowledge of the case told The News that the cash seizure is part of an ongoing investigation into marijuana trafficking near the UB Amherst campus and elsewhere in Amherst.
"This is a large operation that brought hundreds of pounds of marijuana into the area. The pot was sold to UB students, students from other colleges and other people in the area," one of the sources said. "Several people are targets of the investigation … including people who bought pot and re-sold it to others."
Asked about the probe, a DEA spokesman, Special Agent Michael Acanfora, said: "We can't really confirm or deny that there is an investigation, and if there is an investigation, we would not be able to comment."
Authorities said $466,961 was seized in early March from an apartment occupied by Lee on Deer Lakes Drive, about a half mile from the Amherst campus. According to court papers, District Judge John L. Sinatra has given federal prosecutors until Dec. 30 to file a document providing some explanation for their confiscation of the cash.
UB's police force is not involved in the investigation of Lee, who has not attended classes at UB since the spring of 2019, said University Police Chief Chris J. Bartolomei.
"We were not informed about the seizure, but other agencies often do not inform us about off-campus investigations," Bartolomei said. "We rarely have cases of large-scale drug dealing on campus. That is a large seizure of money."
The seizure from Lee is one of two major forfeiture cases pending in federal court against UB students or former students.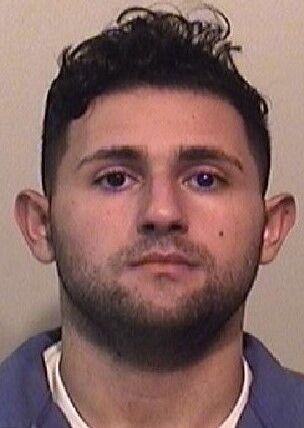 In May, a prosecutor charged Leonard Abramov, 22, with possessing methamphetamine and accused the UB student of leading a drug ring that has operated at UB since at least 2018.
On Nov. 1, the U.S. Attorney's Office filed a court document indicating authorities had seized $82,711 from a savings account and two investment accounts in Abramov's name.
Abramov's drug ring uses Snapchat and other social media sites to sell a wide variety of drugs to UB students, Assistant U.S. Attorney Pierre R. Antoine said during a detention hearing after Abramov's arrest.
"He sells to student housing, to fraternities and, really, to anyone who's willing to buy. His drug menu includes cocaine; counterfeit Xanax; counterfeit Adderall with methamphetamines; counterfeit Oxycodone with fentanyl, LSD, ecstasy, marijuana, mushrooms," Antoine said of Abramov. "The investigation also revealed that the defendant acquired these dangerous narcotics from a source on the dark web and that he has recruited other individuals on the campus to sell these drugs on his behalf. … I don't want this to be lost on the court that this was a major scale operation."
Abramov was identified by the prosecutor as a citizen of the eastern European republic of Azerbaijan who speaks Russian and has spent extensive time in Russia. A resident of Englewood Avenue in Buffalo, Abramov was released in August on $250,000 bond.
Abramov "has pleaded not guilty and he denies these allegations," said his attorney, Mark A. Anderl of New Jersey. "To my knowledge, he was no longer a UB student at the time he was arrested."
Although marijuana possession by adults was decriminalized in New York in April, Bartolomei noted it is still illegal for individuals under age 21 to buy or possess marijuana. That under-21 group makes up a large percentage of UB's students.
Smoking of any kind is barred on the UB campus, Bartolomei said, but he added that violations of the smoking ban and most cases of possession of small amounts of pot "are treated as violations of student conduct policy, not crimes."
"One thing I can say is that we have not noticed any increase of marijuana use on campus since decriminalization," the UB police chief said.