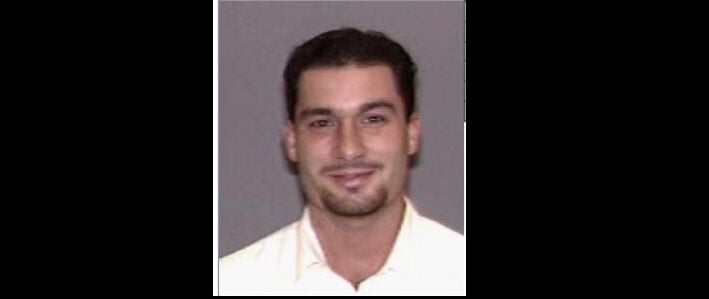 When a prosecutor tried to convince a judge that Joseph C. Bella III should be denied bail on drug and weapon charges, he mentioned "Mafia" four times and "organized crime" seven times.
On Bella's phone, the prosecutor said, there were pictures and videos of an alleged member of Buffalo's Mafia and contact information for a federal agent accused of taking bribes from drug dealers he believed had links to "Italian organized crime."
There was even a photo of Bella with an unnamed member of law enforcement who was under investigation for trafficking of cocaine, according to Assistant U.S. Attorney Joseph M. Tripi.
Bella's attorney rejected Tripi's effort to link his client to the Mafia.
"He is absolutely not a member of any organized crime," attorney Thomas J. Eoannou said. "I think the government is trying to connect dots that presently don't exist."
Eoannou, who in past decades has represented mobsters, says ongoing efforts by federal authorities to make a case that Italian organized crime still operates in Buffalo is unfair because there is no present day Mafia here.
Bella's alleged lies to the federal agent about Covid-19 test kits he was selling resulted in raids at his Buffalo business and home. When agents found an assortment of suspected drugs, ammunition and a firearm, they arrested him.
Tripi had argued at the 48-year-old Bella's detention hearing last April he represented a flight risk and danger to the community, while repeatedly mentioning links to organized crime.
Bella has pleaded not guilty to distributing an assortment of drugs, possession of a firearm in furtherance of drug trafficking and an ammunition charge. Eoannou succeeded in having Bella conditionally released to home detention on a $340,000 bond.
The hearing, however, provided a glimpse into why the government maintains the Mafia is alive.
"He even had – and I screenshotted his phone of a 2008 ceramics class that the Mafia member took while in federal prison in Minnesota. That person I'm referring to is Frank 'Butchie' BiFulco," Tripi told U.S. Magistrate Judge Michael J. Roemer.
Frank J. BiFulco, also known as "Butchie BiFocals," was serving a prison term for arson in an insurance fraud scheme. Federal authorities viewed him as a longtime leader in the local Mafia.
Eoannou said Bella came to know BiFulco while performing a good deed, taking meals to him because he was unable to get around on his own.
BiFulco, a former client of Eoannou, died in October.
Bella's phone was seized in 2016 by federal authorities at the Peace Bridge. Tripi said he was suspected of transporting drugs from Canada.
"His phone by our count had at least 45 individuals who law enforcement determines to be members or associates with organized crime groups, drug traffickers or debt collection in Bella's phone," Tripi said.
There were also three unindicted Bongiovanni co-conspirators, Peter G. Gerace Jr., Anthony J. Gerace and a third unnamed individual.
The Gerace brothers are the nephews of Joseph A. Todaro, whom the FBI has claimed for years headed the local mob with his late father, Joseph E. Todaro. Investigators have never proved that allegation.
Tripi also recounted Bella's past penalties for illegal debt collecting practices and telemarketing. At one point, Tripi said that "associates or members of the Italian Mafia" are sometimes involved in debt collection, hiring people to operate the companies on their behalf.
Eoannnou said none of this makes a case that his client has anything to do with organized crime or that the Mafia exists.
If convicted on the drug and weapon charges, Bella could face up to life in prison.